It's so fun (and so visually satisfying!) to create a botanical rainbow of flowers from my garden! It's the perfect frame for these sleek, modern (but colorful!) jewelry pieces from Wraptillion's Industrial Glass Rainbows collection.
Shown above, clockwise from top: the Cascading Rainbow Earrings, Tripled Rainbow Earrings, and Alternating Rainbow Earrings, surrounded by red begonias, orange and cream California poppies, lemon yellow Welsh poppies, green hellebores, primroses, and fringe flowers, bluebells and forget-me-nots, blue and purple columbines and primroses, and coral lewisias.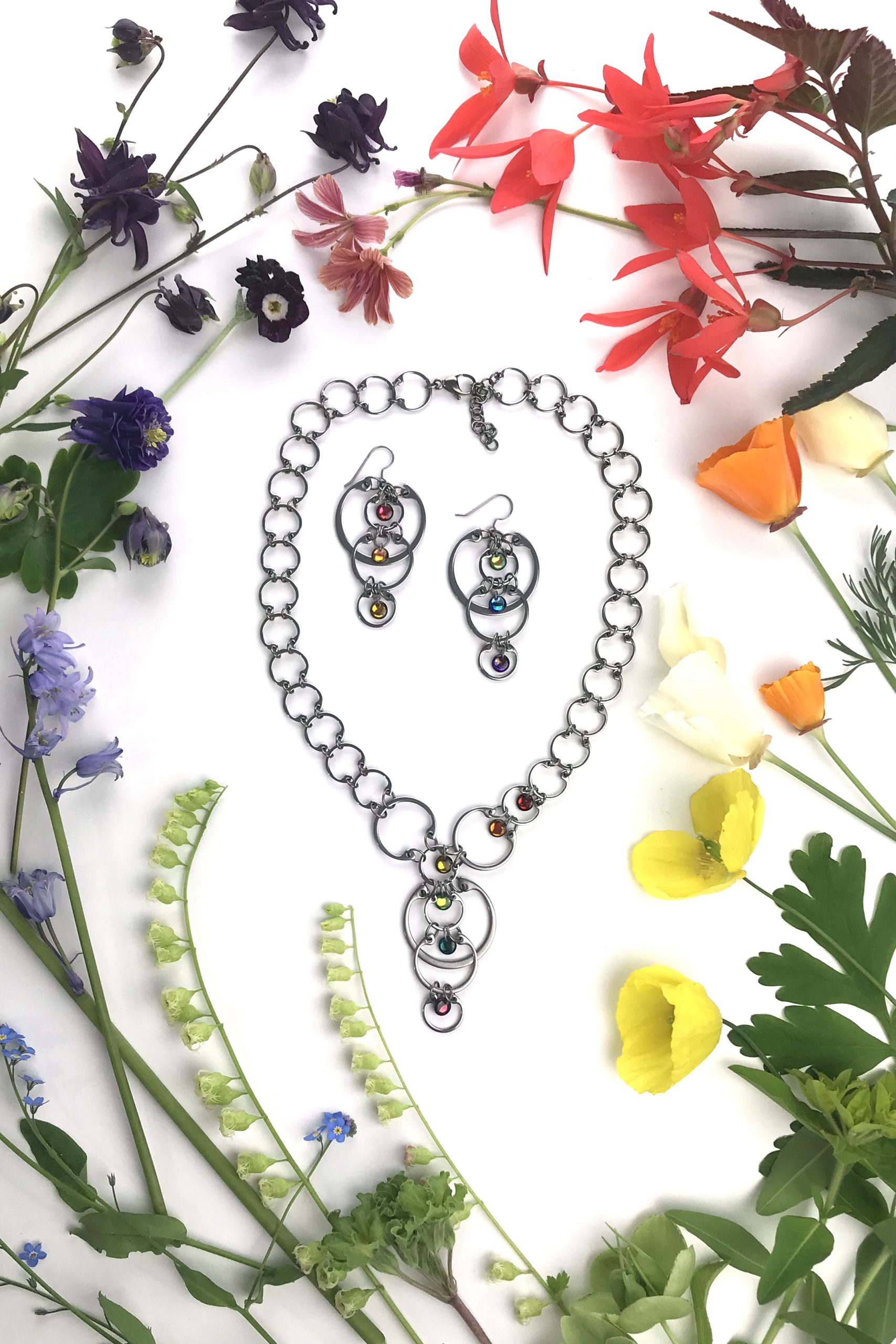 The Cascading Rainbow Earrings and Cascading Rainbow Circles Necklace by Wraptillion. (And this time, I had red flowers in bloom — unlike my last rainbow.)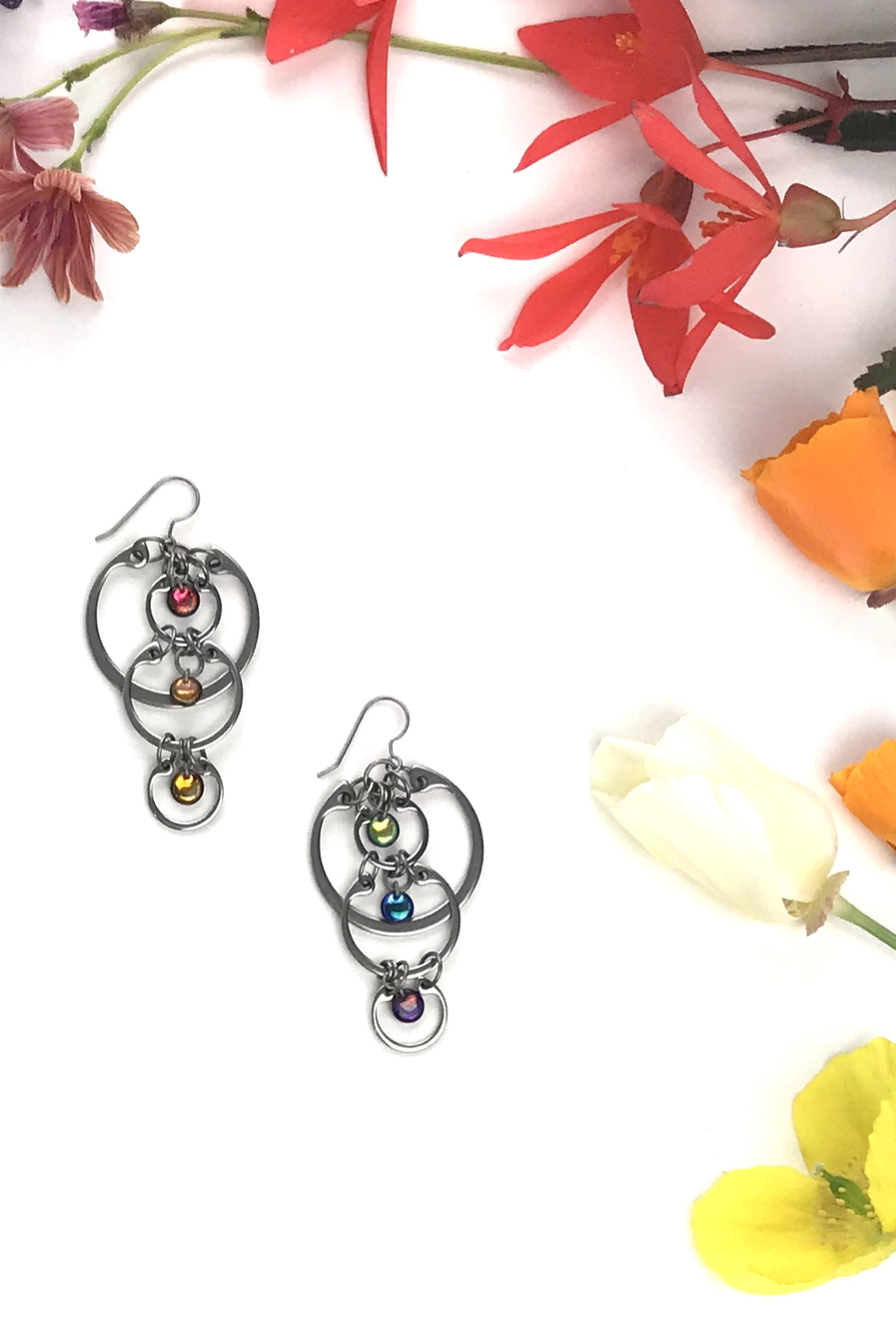 the Cascading Rainbow Earrings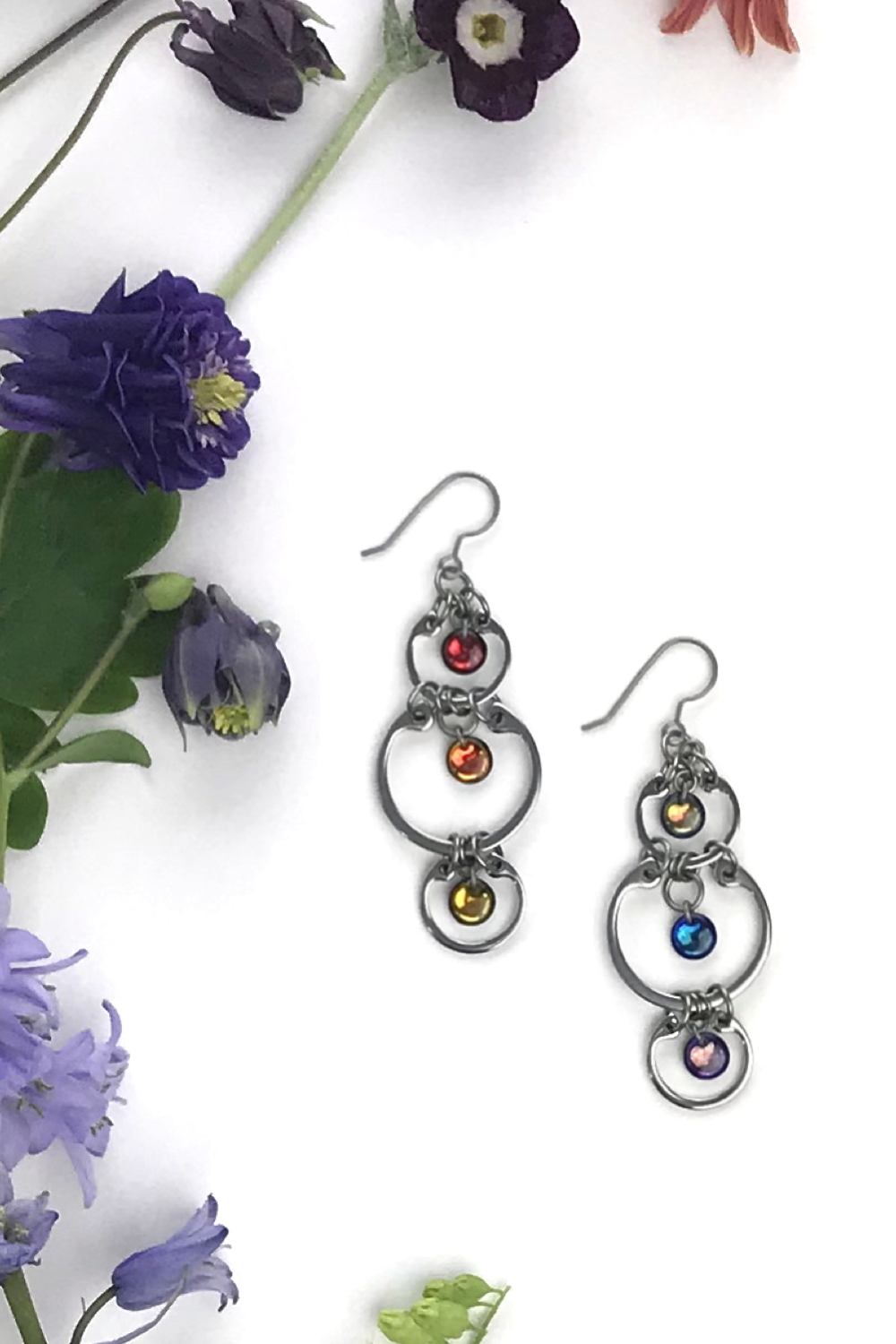 the Alternating Rainbows Earrings
See more of my Industrial Glass Rainbows collection here.
Or, shop the collection.
Just here for the flowers? Check out my studio flowers posts.