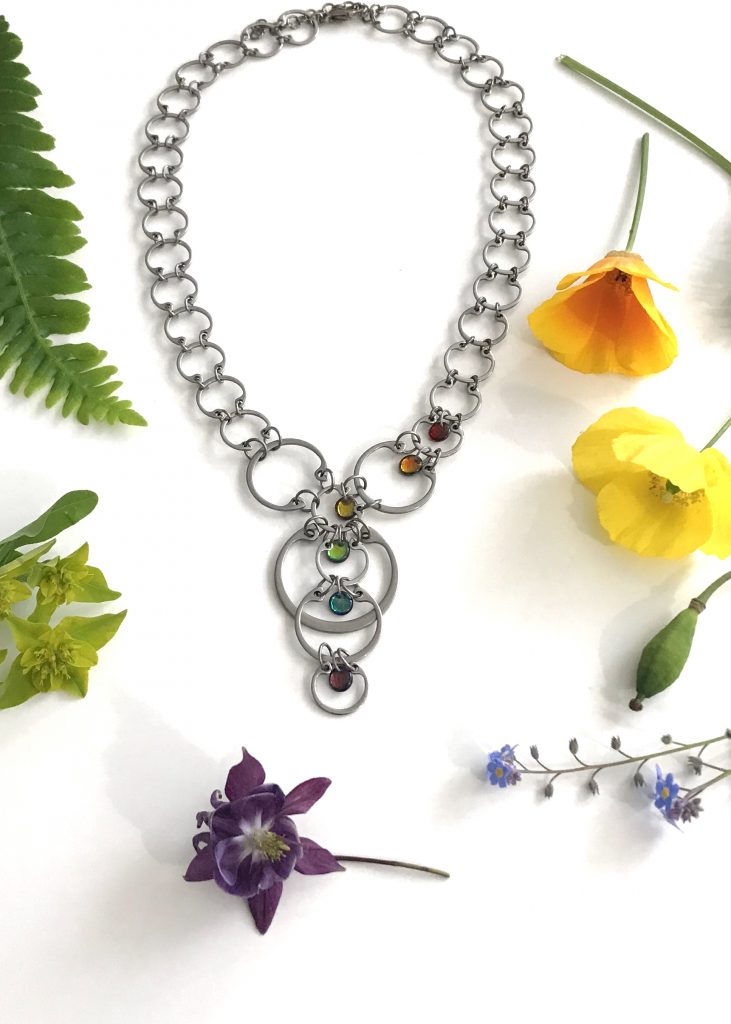 I've been craving touches of color, and it's led me to a new rainbow. It's still sleek, still modern, still industrial style jewelry — I haven't changed that much! But this new Wraptillion statement necklace blends the classic curves of the Cascading Circles Necklace with the pure color blast of the Industrial Glass Rainbows collection.
Meet the new Cascading Rainbow Circles Necklace!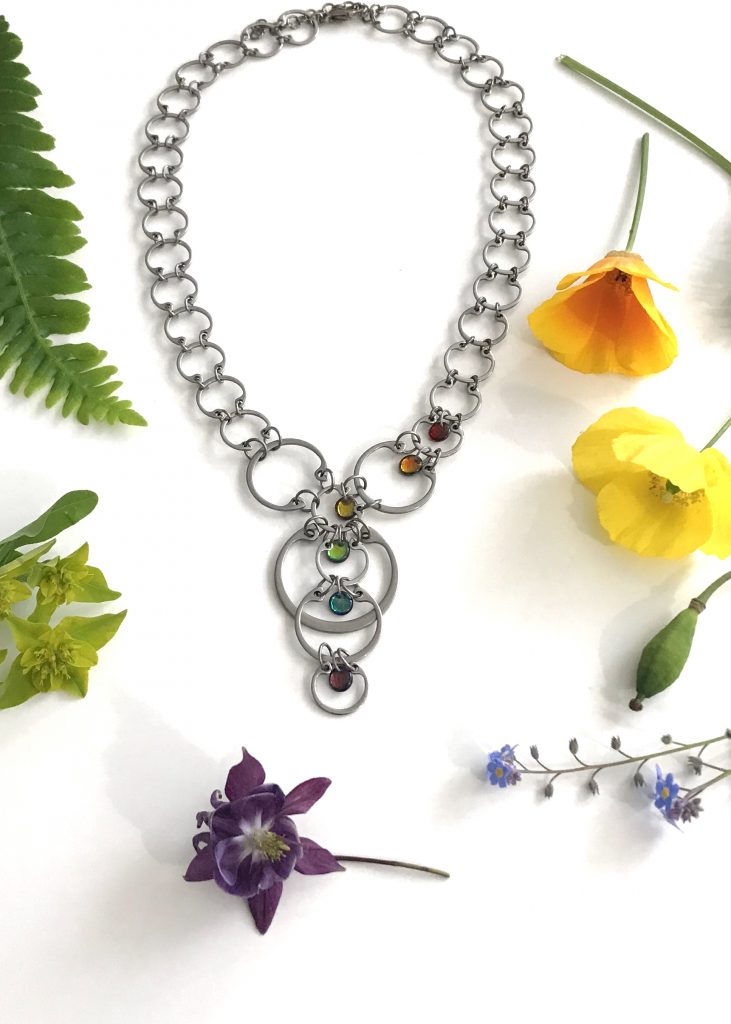 A close friend inspired me to create the Industrial Glass Rainbow collection. She was celebrating Pride month, and wanted to wear rainbows every day. But it was hard to find pieces that fit her style — sleek, modern, a little edgy. Classic, not stuffy. MoMA, not farmer's market.
Where were the rainbows for people who love design?
Creating a new collection that fit her style and her identity was such a neat way to support her as a friend. To show her that I see and value all of who she is. I'm not always good at finding the perfect words at the right time, but I think she knew what I wanted to say when she opened that package.
We all want to be seen clearly. I hope you find your own modern rainbow here, to wear yourself, or to celebrate a friend. Happy Pride Month!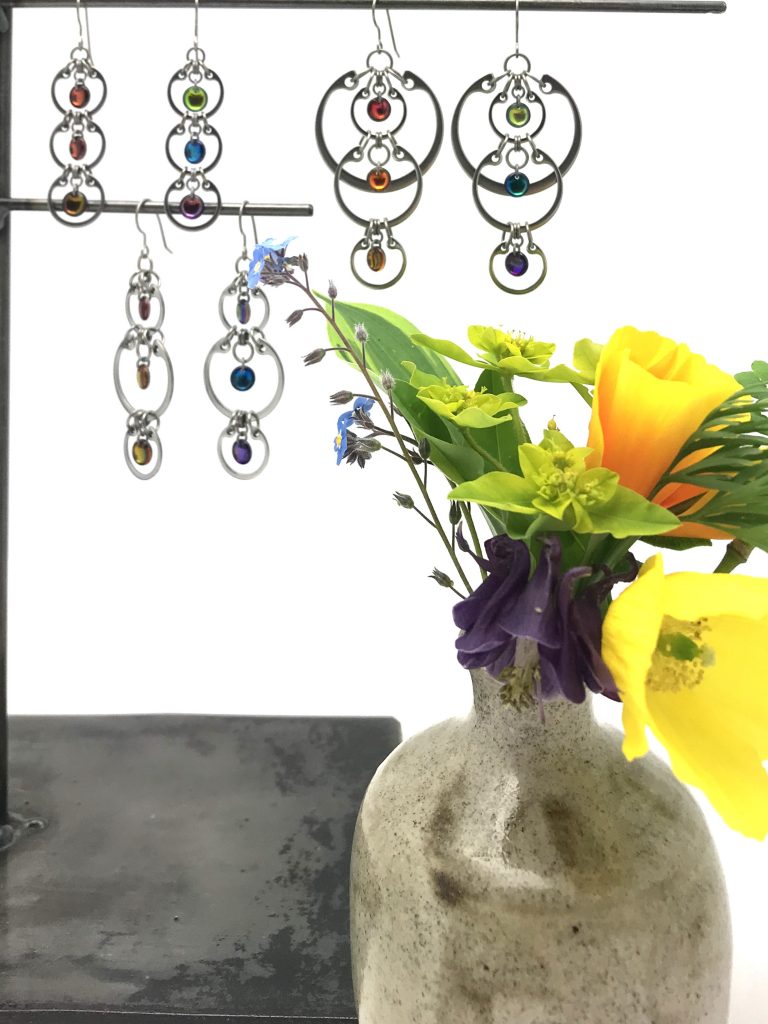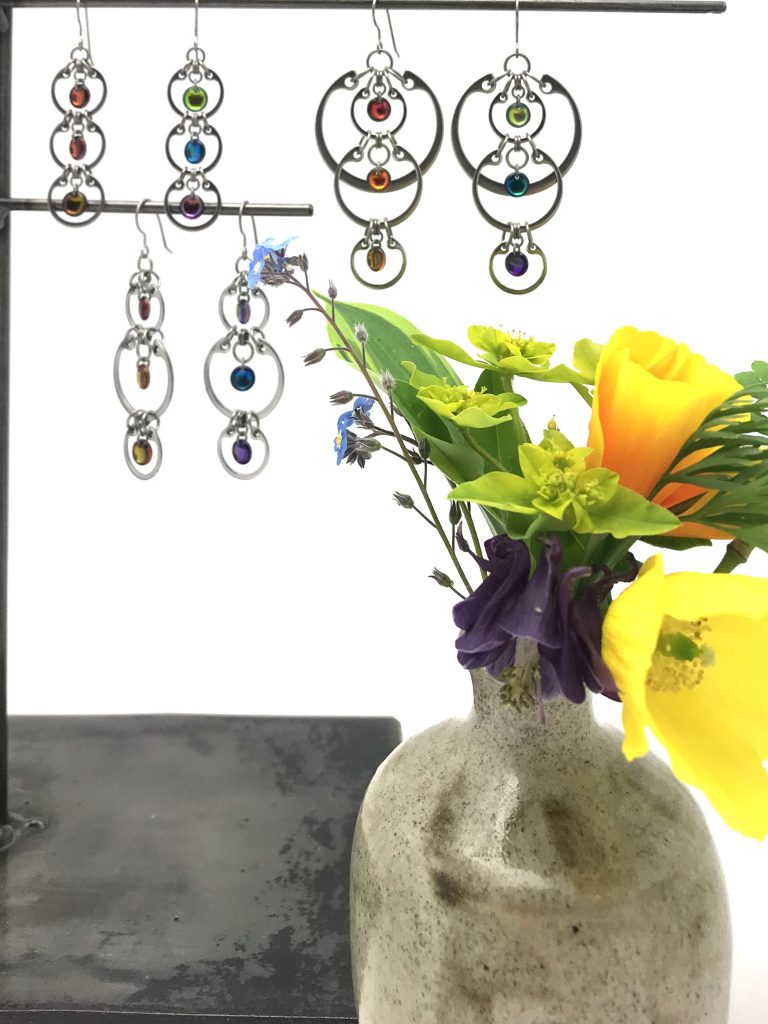 Want to know more about Wraptillion modern industrial jewelry? Click here to learn how I create each piece from engineering hardware and chainmaille techniques. Or, just check it out for yourself.
Seen with a flower rainbow from my garden: orange California poppy (Eschscholzia californica), yellow Welsh poppy (Papaver cambricum) (and a green poppy seedpod), blue forget-me-not (Myosotis sylvatica), purple columbine (Aquilegia vulgaris), with a mystery euphorbia and fern. (Maybe a blechnum?) And yeah, I know — the red flowers haven't quite opened yet.
Some days, you just have to work with the rainbow you have.