mix & match your style: classic or edgy for a casual weekend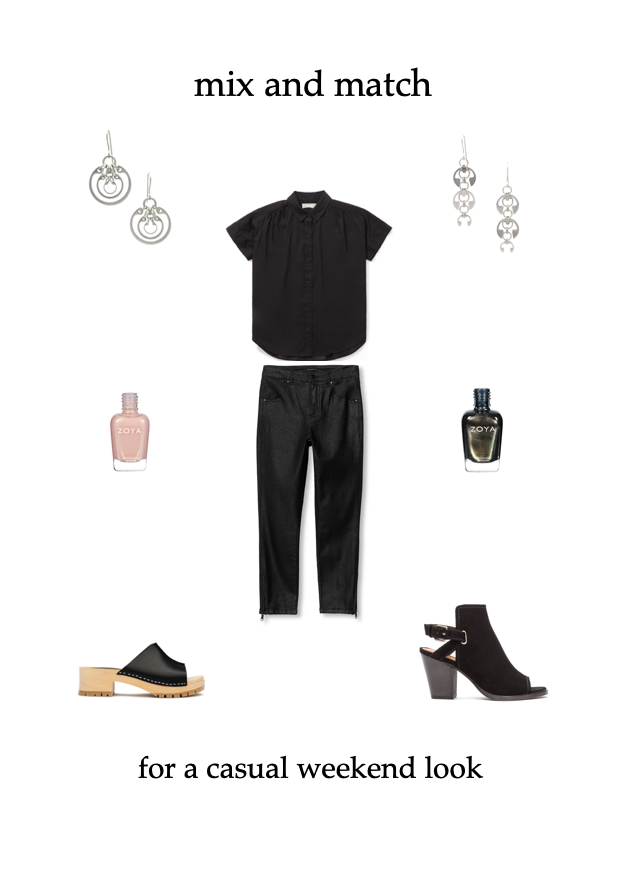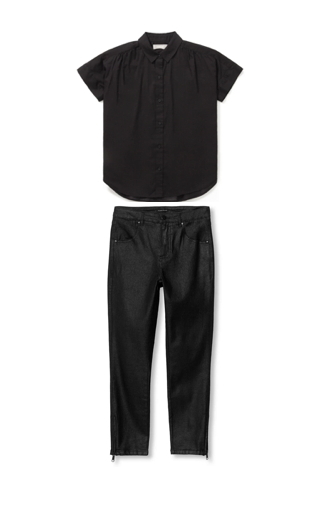 Start with your favorite basics — the ones you wear all the time. So comfortable, so easy — and so ready for a new twist to make them feel fresh again.
Shown here: Square Air Shirt from Everlane in black, Meuse High Rise Resin Jeans from Universal Standard in black.
Then pick a new style to try. How about classic casual this weekend, for a symphony concert in the park, brunch at that new industrial chic cafe, or a visit to a classic car museum?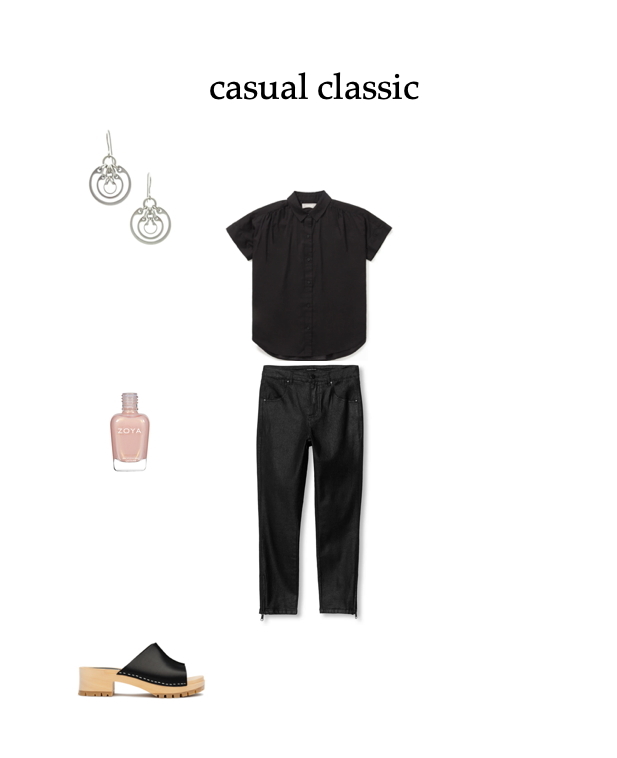 Shown here: Small Concentric Earrings by Wraptillion, McKenna soft almond pearl nail polish by Zoya, & Ann Low Sandals by Swedish Hasbeens.
Or nudge your style toward edgy chic (but still casual) for that gallery opening, girls' night out, or that dinner that might turn into a date.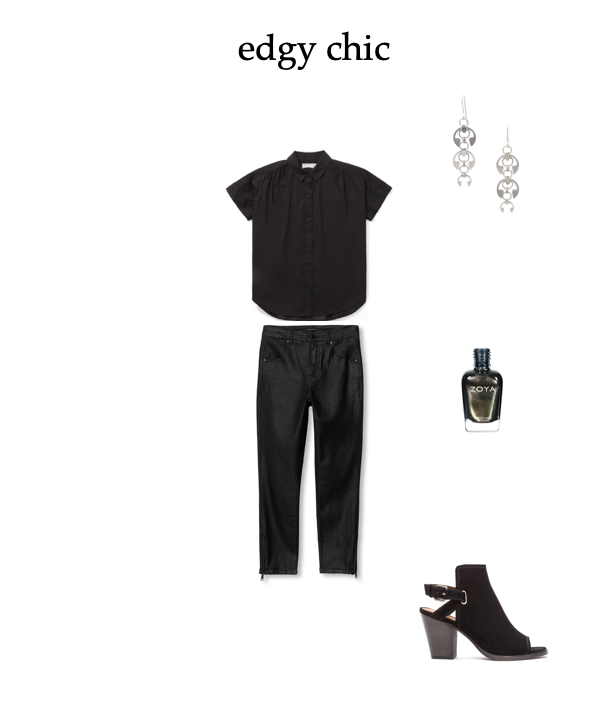 Shown here: Long Fuchsia Earrings by Wraptillion, Edyta blue-green/smoky grey metallic nail polish by Zoya, & Dani Shield Sling by Frye
See how easy it can be to test out a new look? A jacket and boots can take you into fall… A pop of color gives it a whole new spin… Don't forget to have fun with your style!
Ready to try something new? See more style ideas from Wraptillion.
Looking for even more pieces to mix and match? Check out my online shop.