studio flowers: Fuchsia 'Isis' cuttings
Here's the view in my studio today: cuttings of tiny-flowered Fuchsia 'Isis' (with a few trailing stems of Fuchsia procumbens tucked in, along with a fern frond.)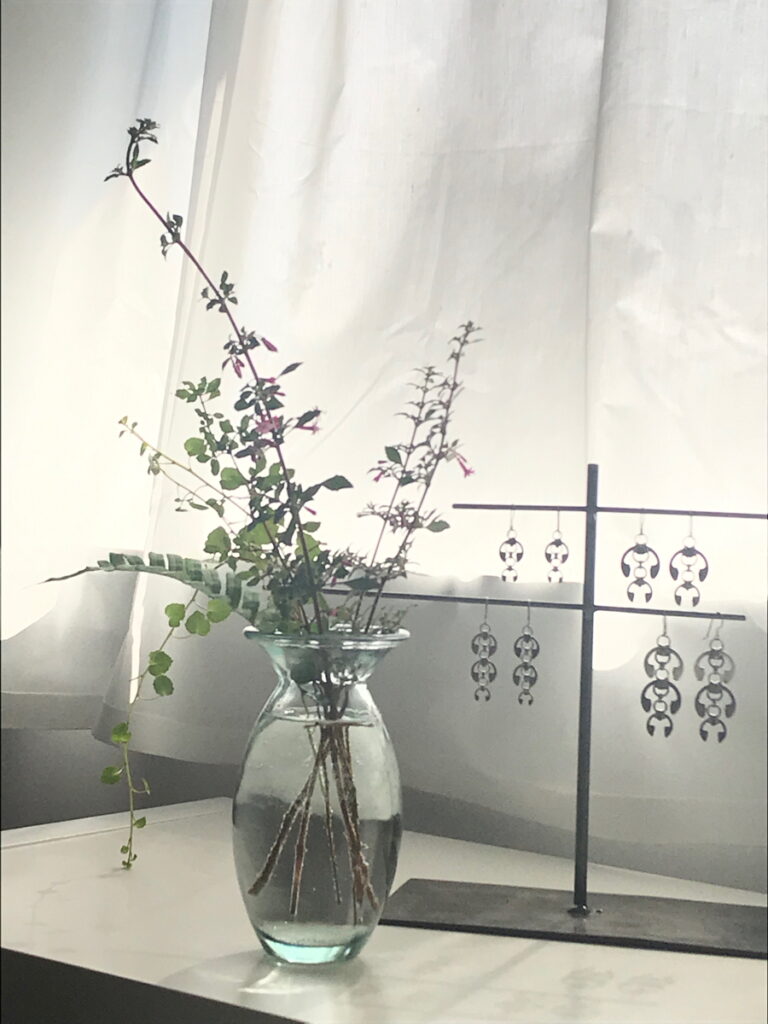 These two are usually hardy in my zone 8 Seattle-area garden, but I like to root a few cuttings over the winter just in case. I find fuchsias pretty easy to root in water.
The tiny flowers and leaves of Fuchsia 'Isis' are such a delicate, pretty touch in a vase, and the hummingbirds do visit them.
From the Delicate Botanical and Mechanical Garden collections, clockwise from top left: the Short Fuchsia Earrings, the Hops Earrings, the Laburnum Earrings, and the Long Fuchsia Earrings.
Looking for more botanical beauty? See more of my studio flowers posts, or check out the Delicate Botanicals collection and the Mechanical Garden collection.