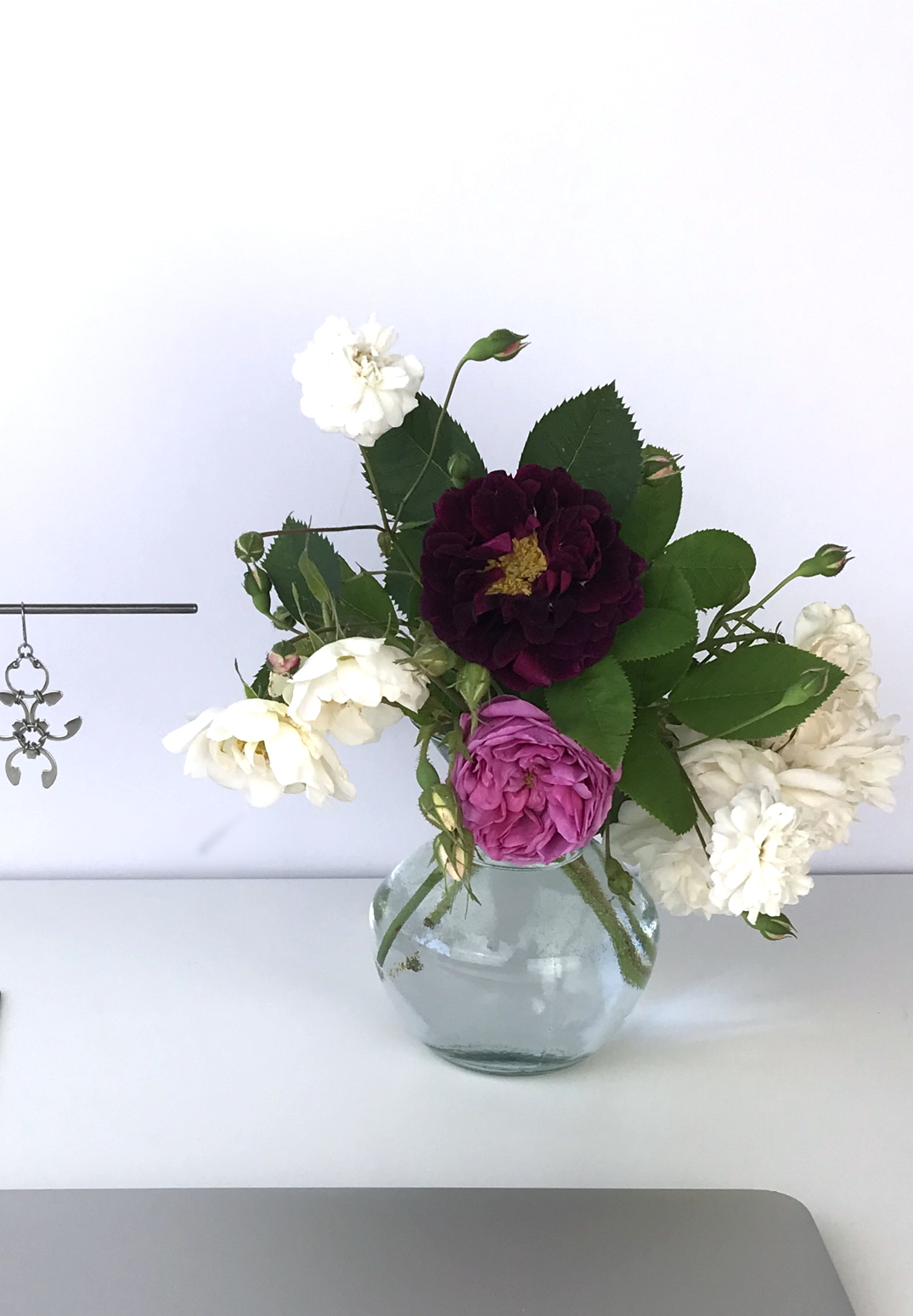 The old roses in my garden only bloom once a year, but when their gorgeous scent fills my studio, I know it's worth it! This vase on my desk captures summer perfectly for me. Clockwise from the dark red center rose, this is Rosa gallica officinalis (the Apothecary Rose, also known as the Red Rose of Lancaster from the War of Roses, grown since before 1600 AD), Rosa alba 'Maxima', Rosa 'Capitaine John Ingram' (a moss rose, grown since 1854), Rosa alba 'Semi-plena' (the White Rose of York), and 'Felicite et Perpetue' (grown since 1827).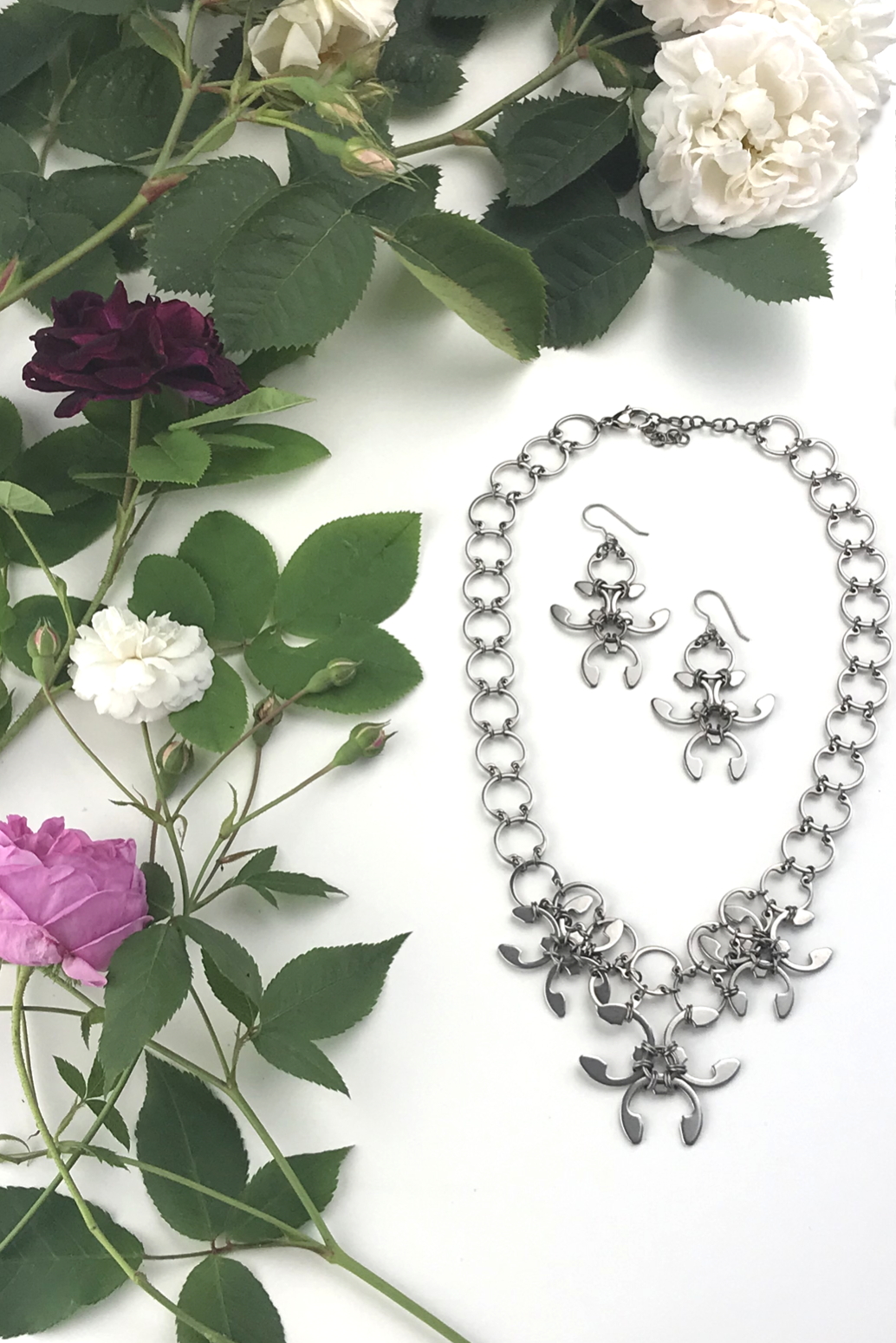 I couldn't resist photographing some new images for the Mechanical Garden collection. It's fun to imagine the bride who'd love the contrast of these lush, ruffled roses and the sleek modern jewelry — two different but complementary kinds of wedding flowers! (Above, the Garland Necklace and Garland Earrings. Below, the Rose Window Earrings, Trellis Earrings, and Garland Earrings.)
Below, the Trellis Necklace, Trellis Earrings, and Trellis Bracelet.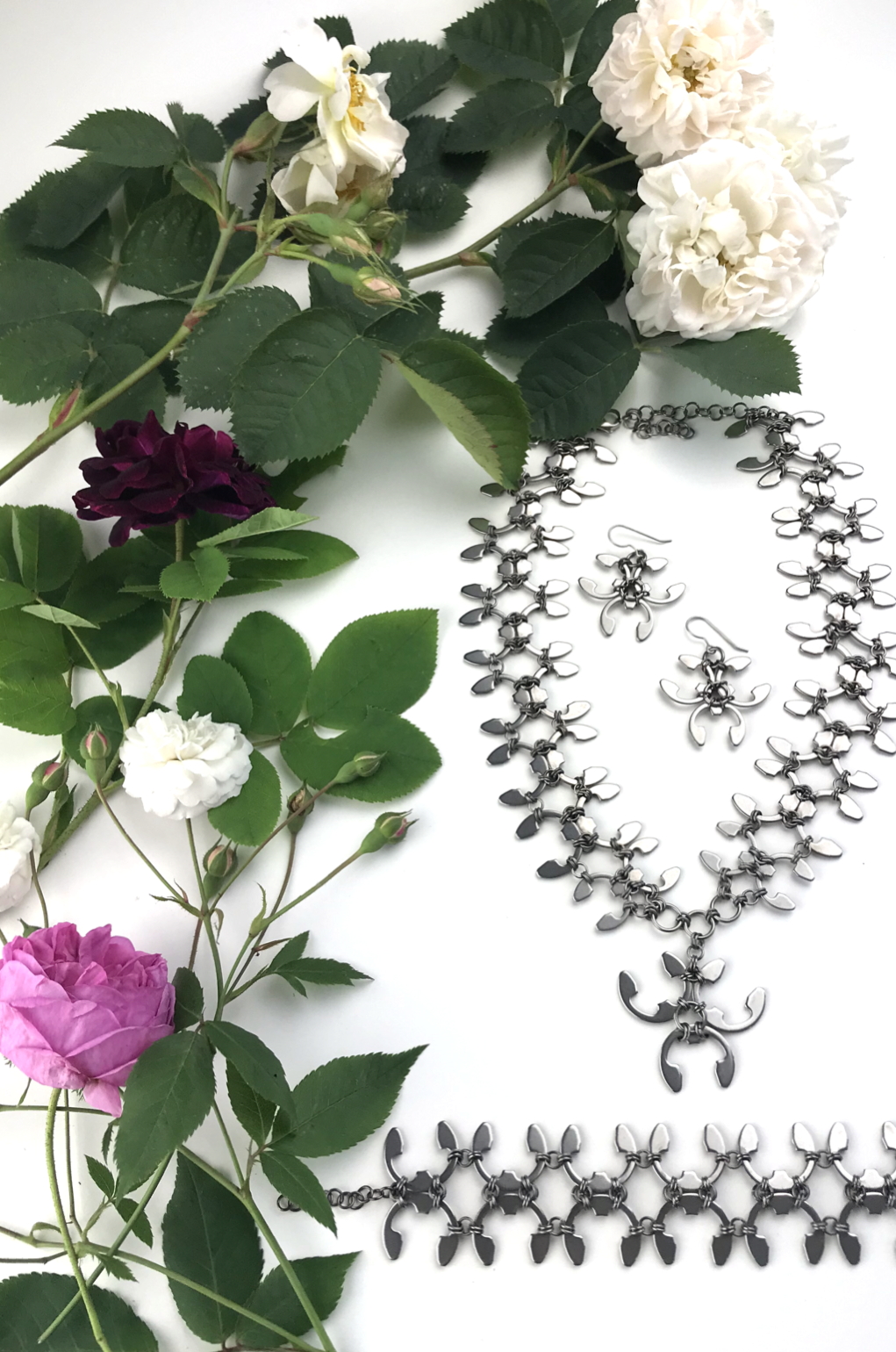 I suppose I'd better get back to work… But at least I can still enjoy these beauties! (Wish I could share their gorgeous scent with you too… It isn't the same scent, but CB I Hate Perfume's Tea / Rose has a similar lush gorgeousness.)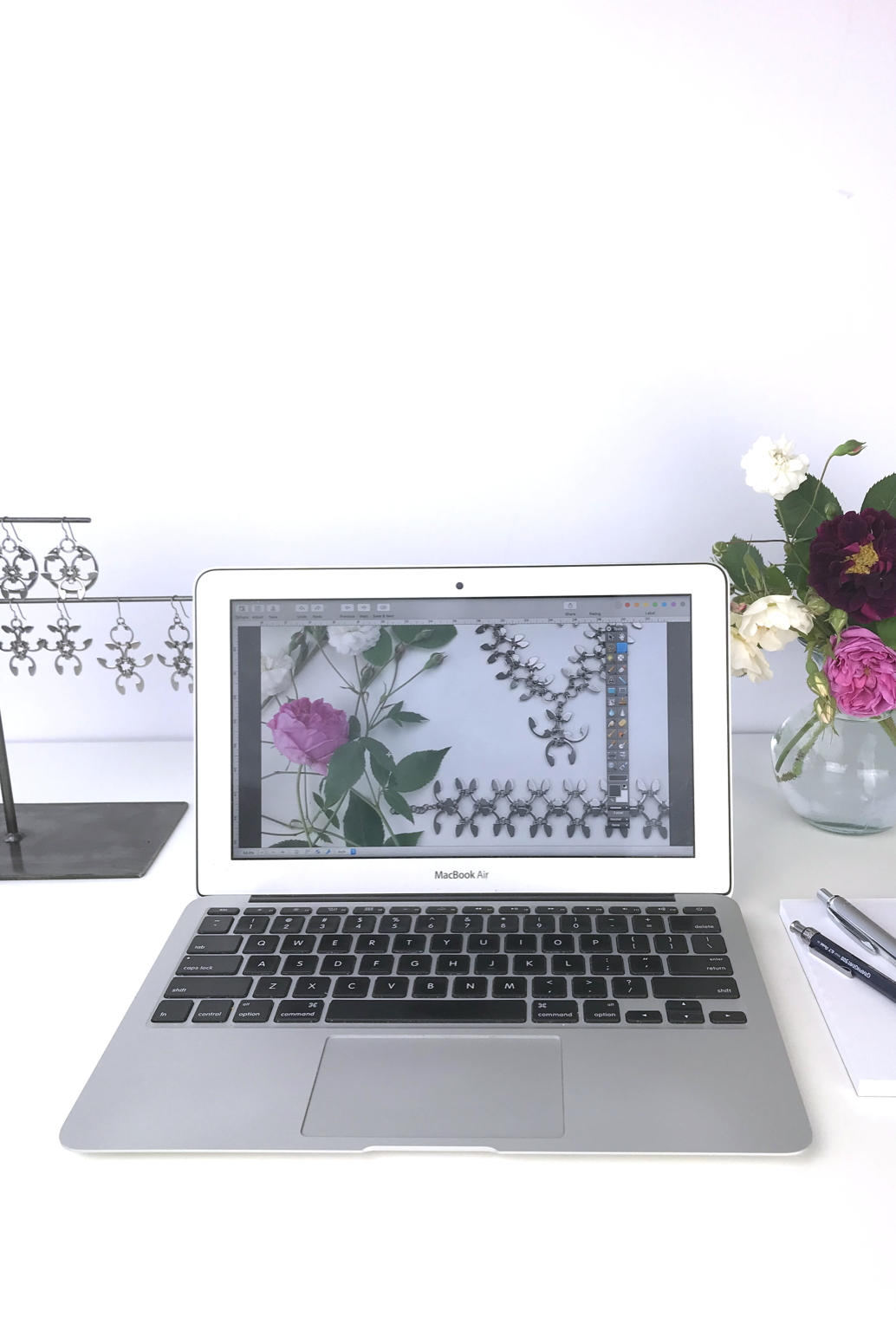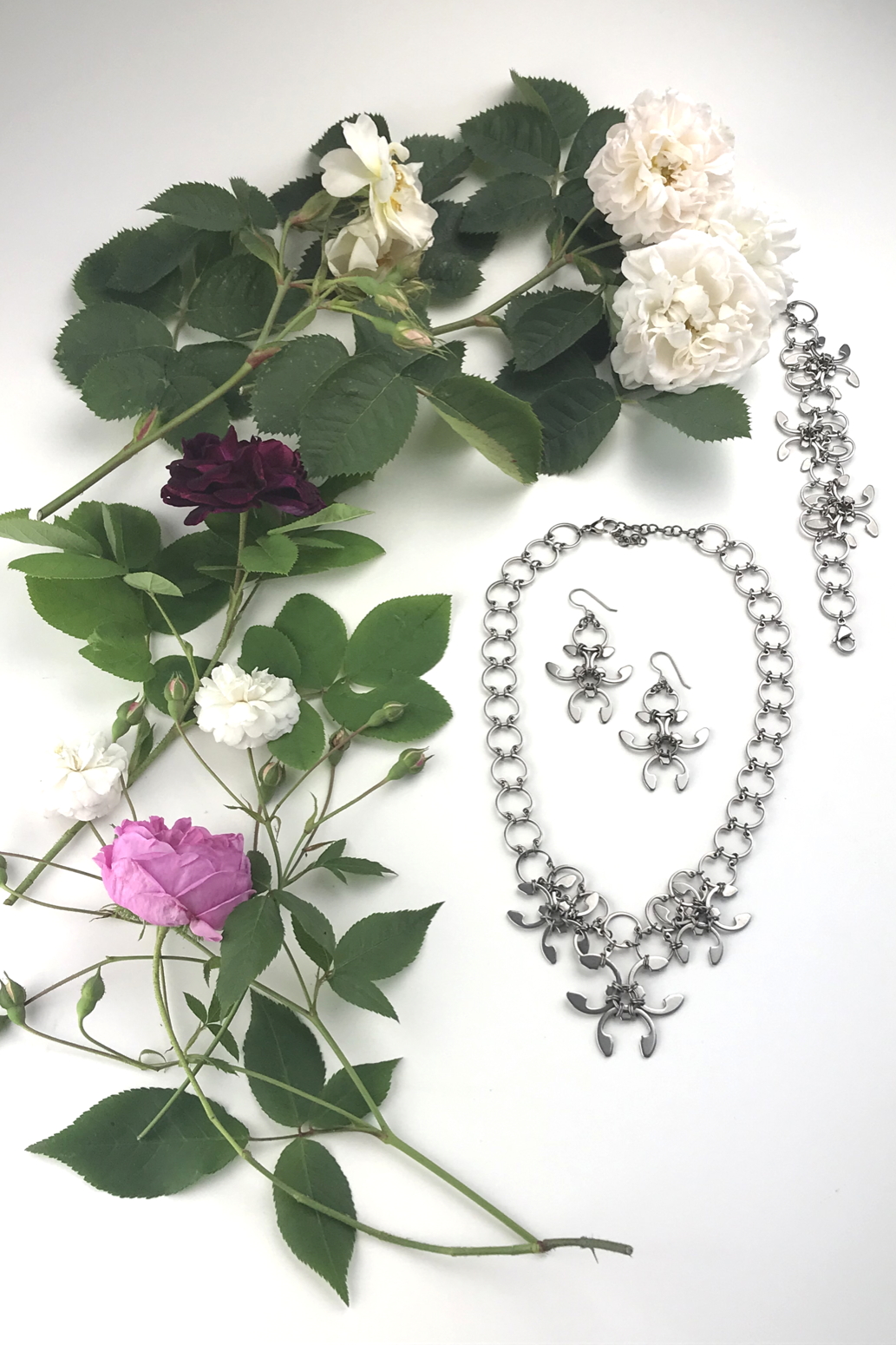 Want to see more of how I bring a little beauty to my workspace? See more of my studio flowers posts.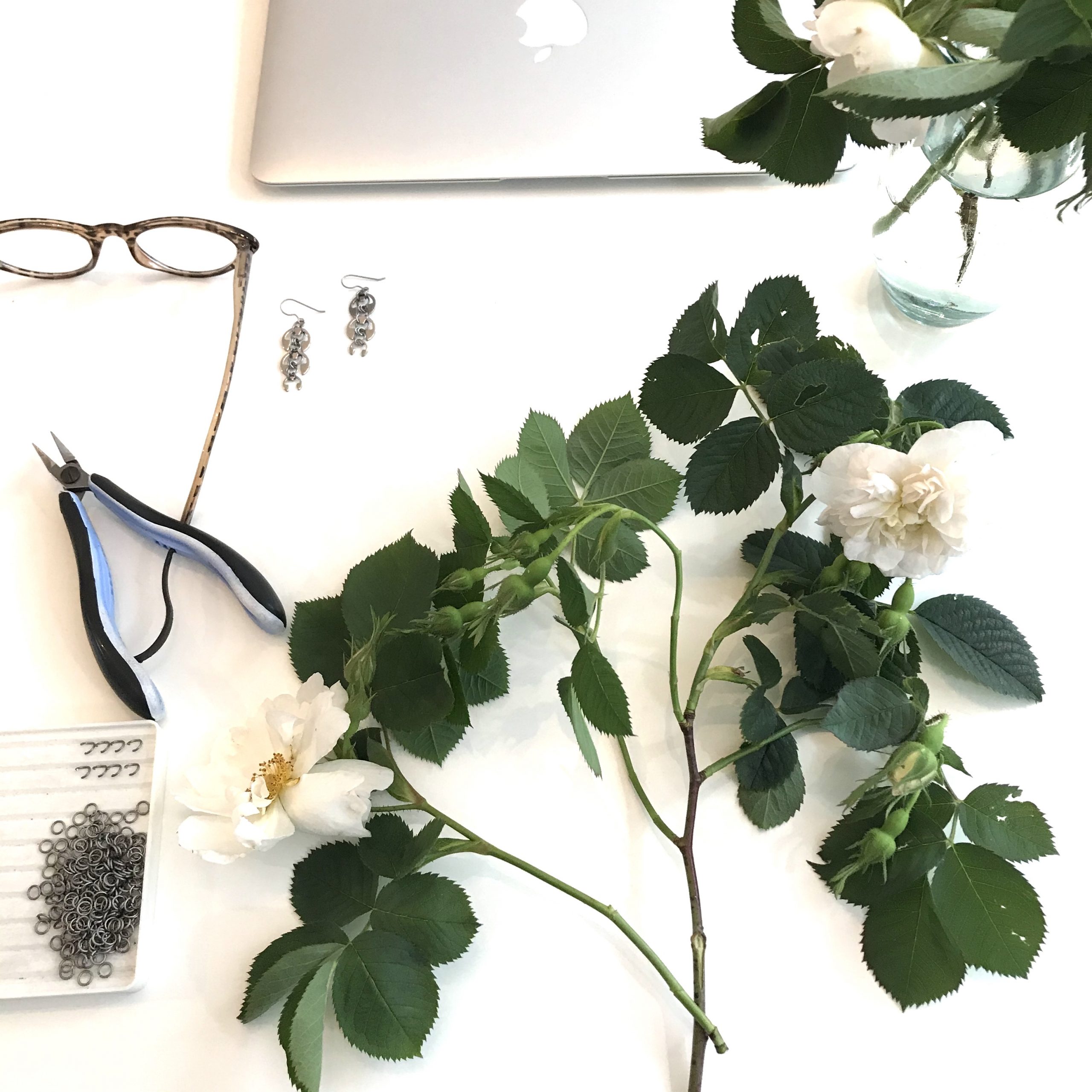 Here's Rosa alba (above) blooming in a sneak peek from last year — beautiful as ever! And here's its rose hips from last fall, below!