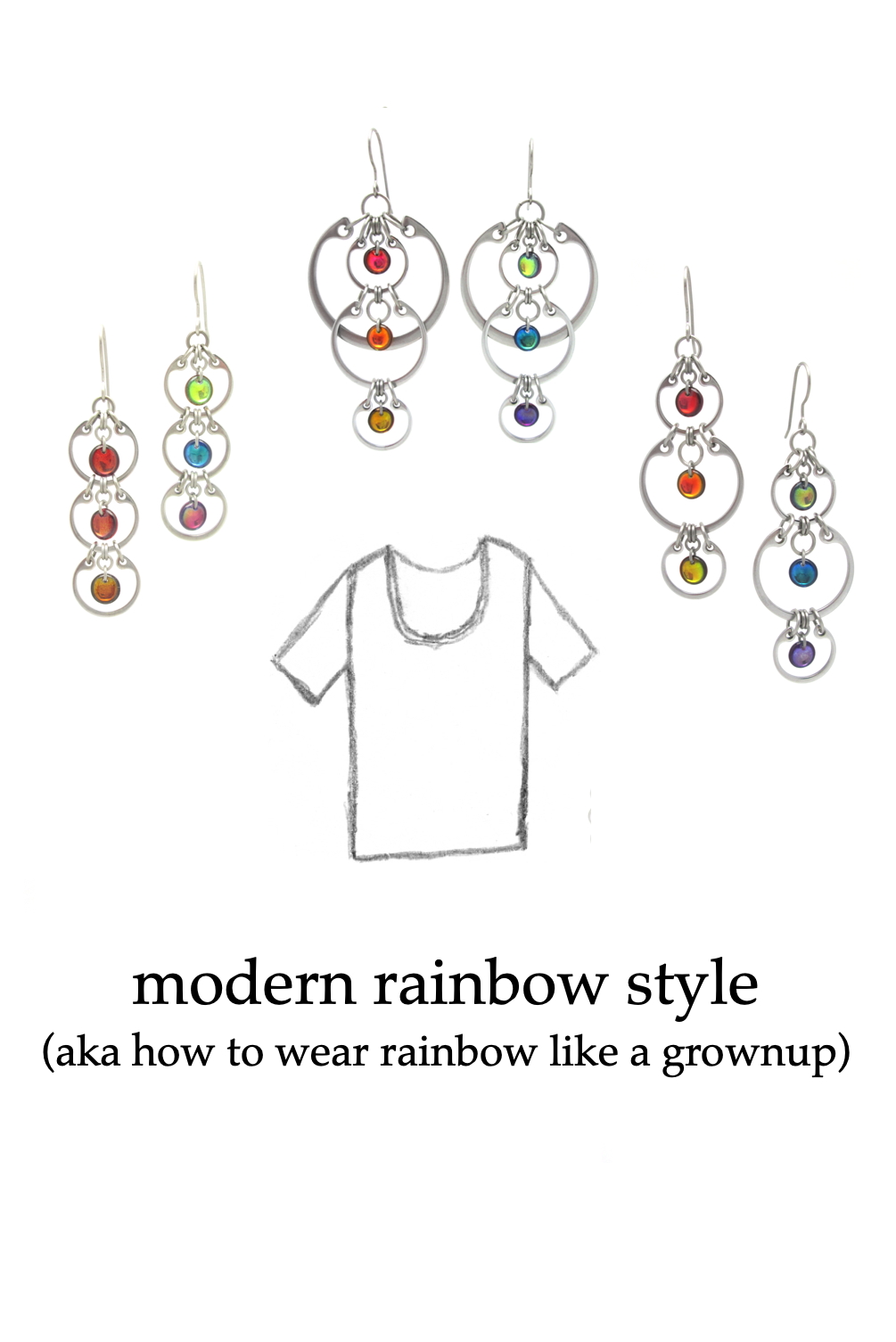 Wondering how to add a little rainbow to your modern outfit? It can feel like a big change when most of your wardrobe is neutrals like black, gray, navy, and camel! But it doesn't have to be scary, even if you don't have the style confidence to jump straight in. Here's three small steps to get you started as you try out this new variation on your personal style. (And if you're already rocking that chromatic jumpsuit, go straight to my rainbow collection!)
Missed my previous personal style explorations? See part 1, part 2, part 3, part 4, part 5, part 6, part 7, and part 8!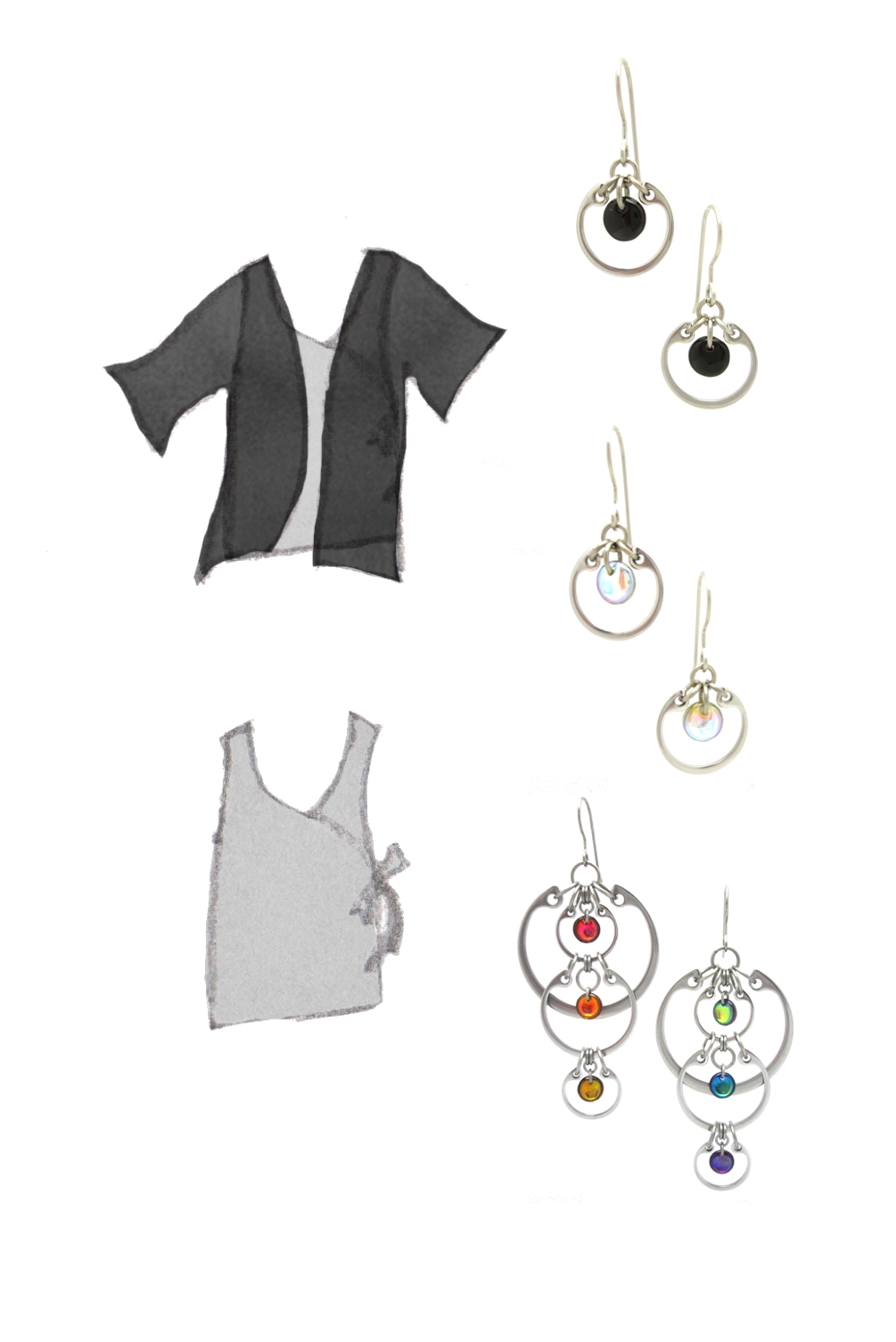 Change one accessory — a scarf, a pair of earrings, a necklace — from neutral to rainbow, keeping the rest of your outfit neutral. Pale rainbow (like my Small Circle Earrings above) are an easy swap, but feel free to go straight for the full spectrum here! Even statement pieces like my Cascading Rainbow Earrings won't overshadow your mostly-neutral look. Try them and see!
2. Go monochromatic, but with a touch of rainbow: Now, take that same accessory (or a new one!) and try it with almost-neutrals like these style sketches in blues, black, and white. See how the rainbow brings out the contrast, but not overwhelmingly? (Remember, denim blue goes with everything — and if you'd rather test out your new style on a casual weekend or lunch with friends, jeans and a tee with rainbow earrings are a great way to start!)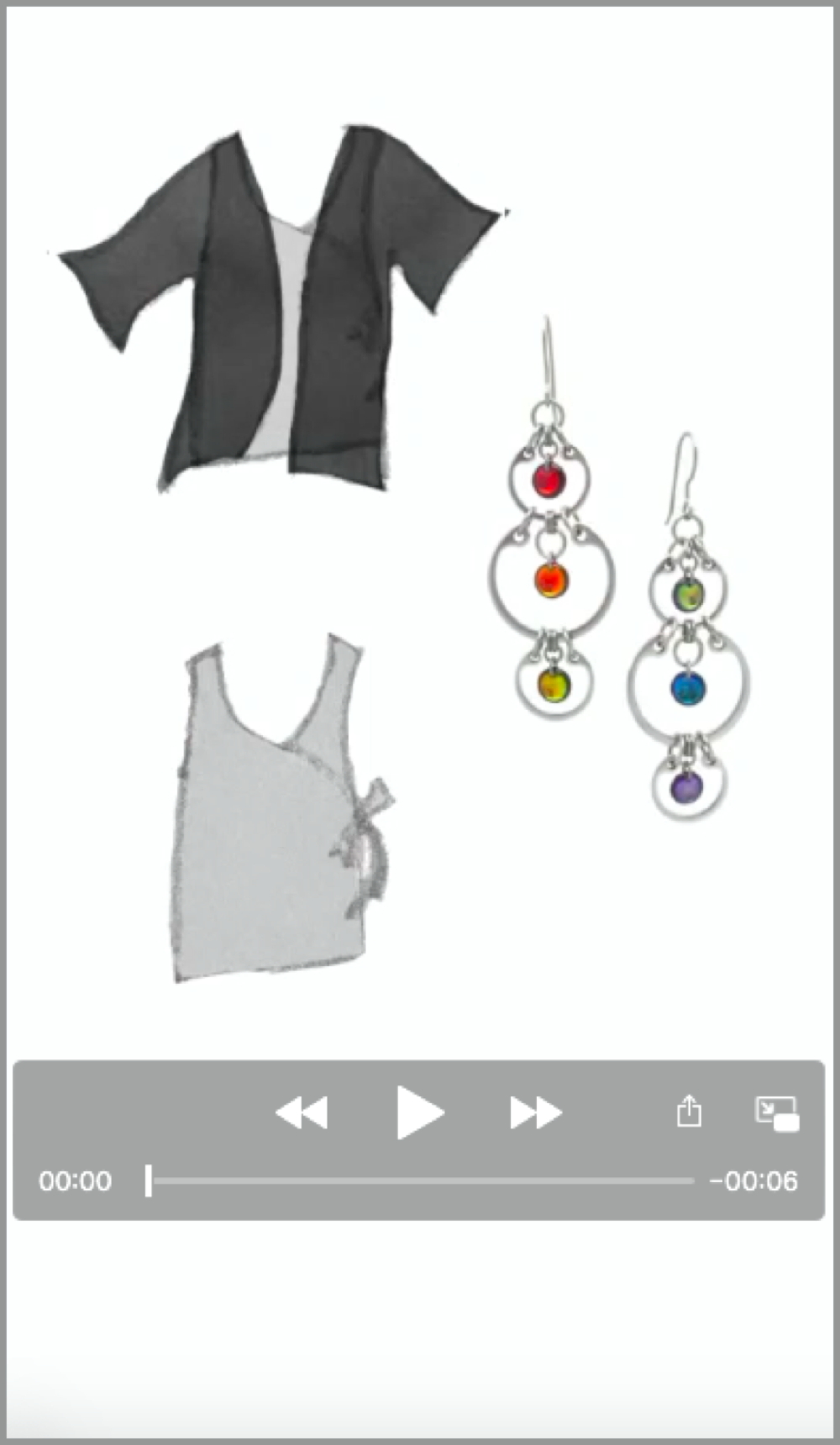 3. Test it with everything: Now that you built up a little rainbow confidence, take your new fav colorful accessory and try it with the rest of your wardrobe! Set all those preconceived style notions aside, and just try it all on. Stop to take photos of the outfits you love. I bet some may surprise you! (I wouldn't have thought of the rose pink top in the style sketch video above, but it totally works!) Have fun!
See more personal style explorations: part 1, part 2, part 3, part 4, part 5, part 6, part 7, and part 8!