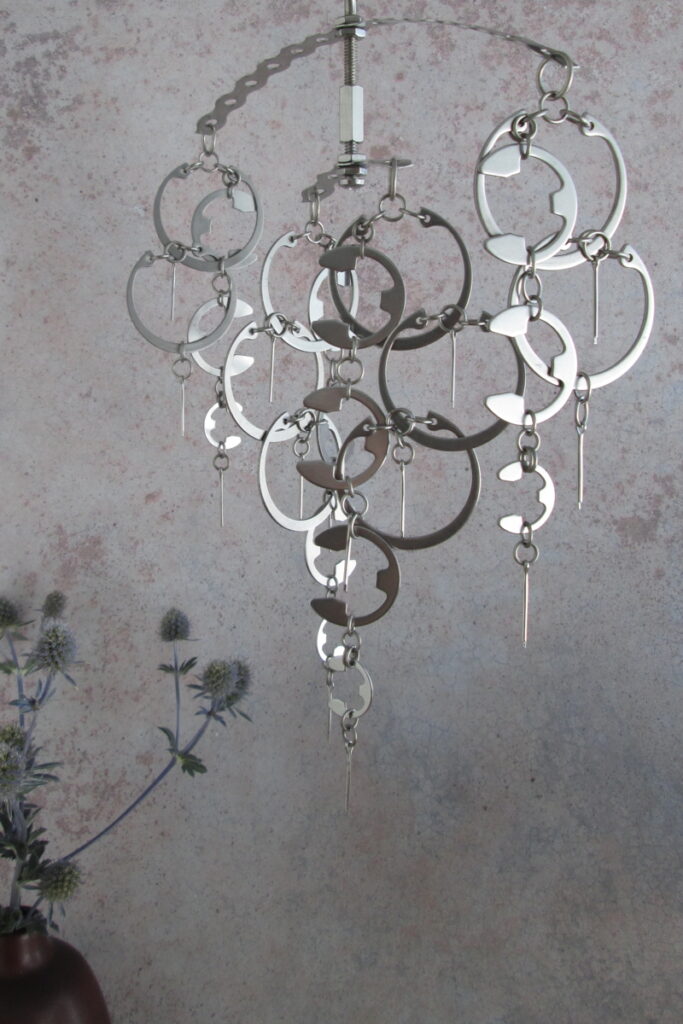 The Studio collection by Wraptillion: fine art and art jewelry work — the kind I create for exhibitions and gallery shows. Think of this collection as an ongoing open studio show.
It includes small kinetic and articulated art sculptures for your home, such as the Flotsam Mobile (shown above) and a few sculptural hanging ornaments (shown below).
It also includes bold and more detailed art jewelry (like the Metal Mermaid Earrings and Pendant shown below) — still very wearable, of course, but unique. These are the pieces that push my creative thinking and explore new possibilities with the engineering components and titanium I use in my handcrafted art.