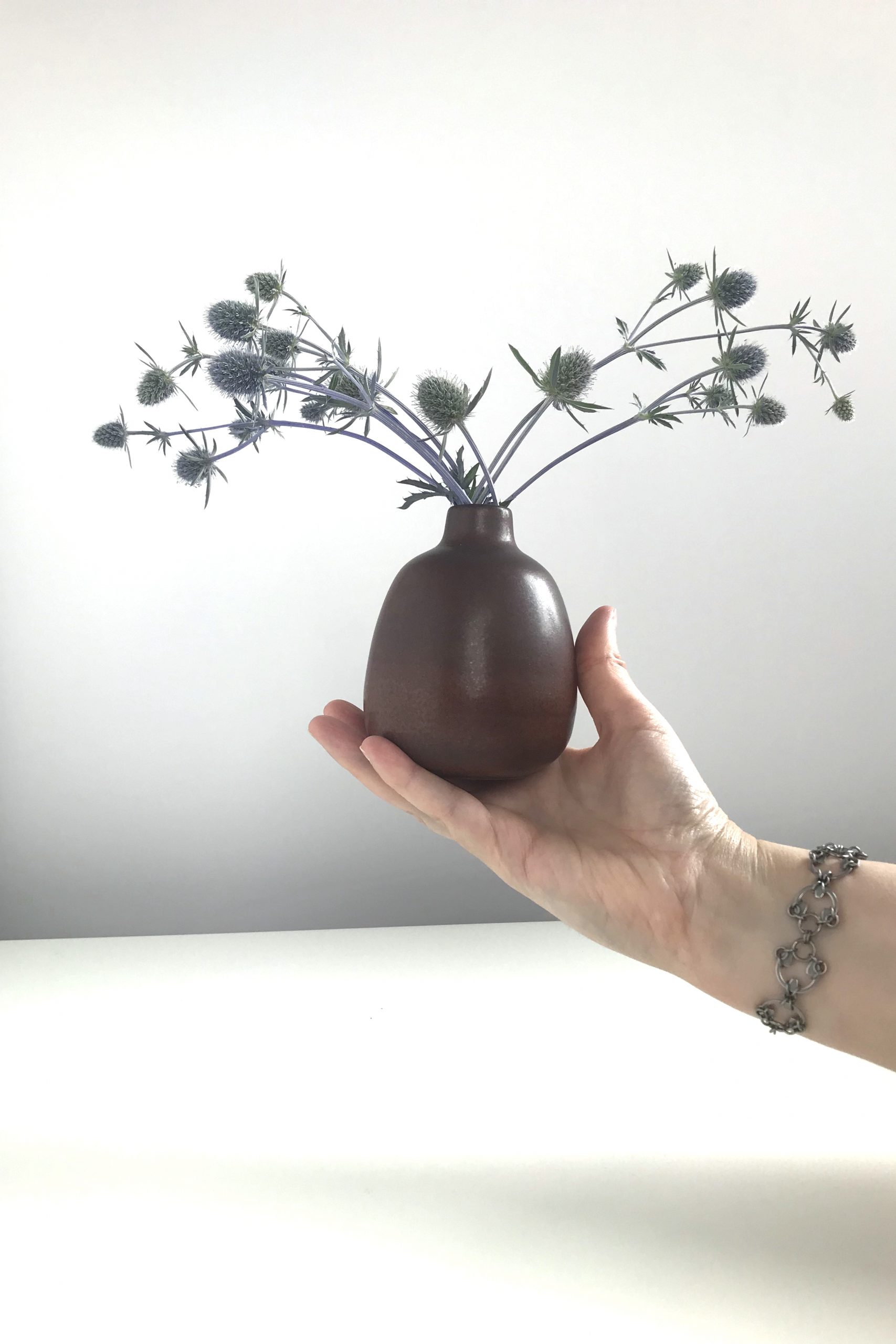 Sea holly (Eryngium species — I think this one might be Eryngium amethystinum?) is one of my favorite flowers to cut and enjoy in my studio workspace in summer. It's so spiky and architectural, thistle-like without actually stabbing anyone — isn't it perfect with my Scarab Bracelet? It's an easy perennial to grow in my garden, and looks great without any fussing (always a goal for me.) This one hasn't reached its full electric blue coloring yet, but I love it in all stages. Here it is last summer too, in the same Heath Ceramics bud vase. Why mess with something that works so perfectly in my everyday life? Maybe vases are like earrings: as long as you have a few to choose from that fit your style perfectly and go with everything, they'll continue to bring you joy.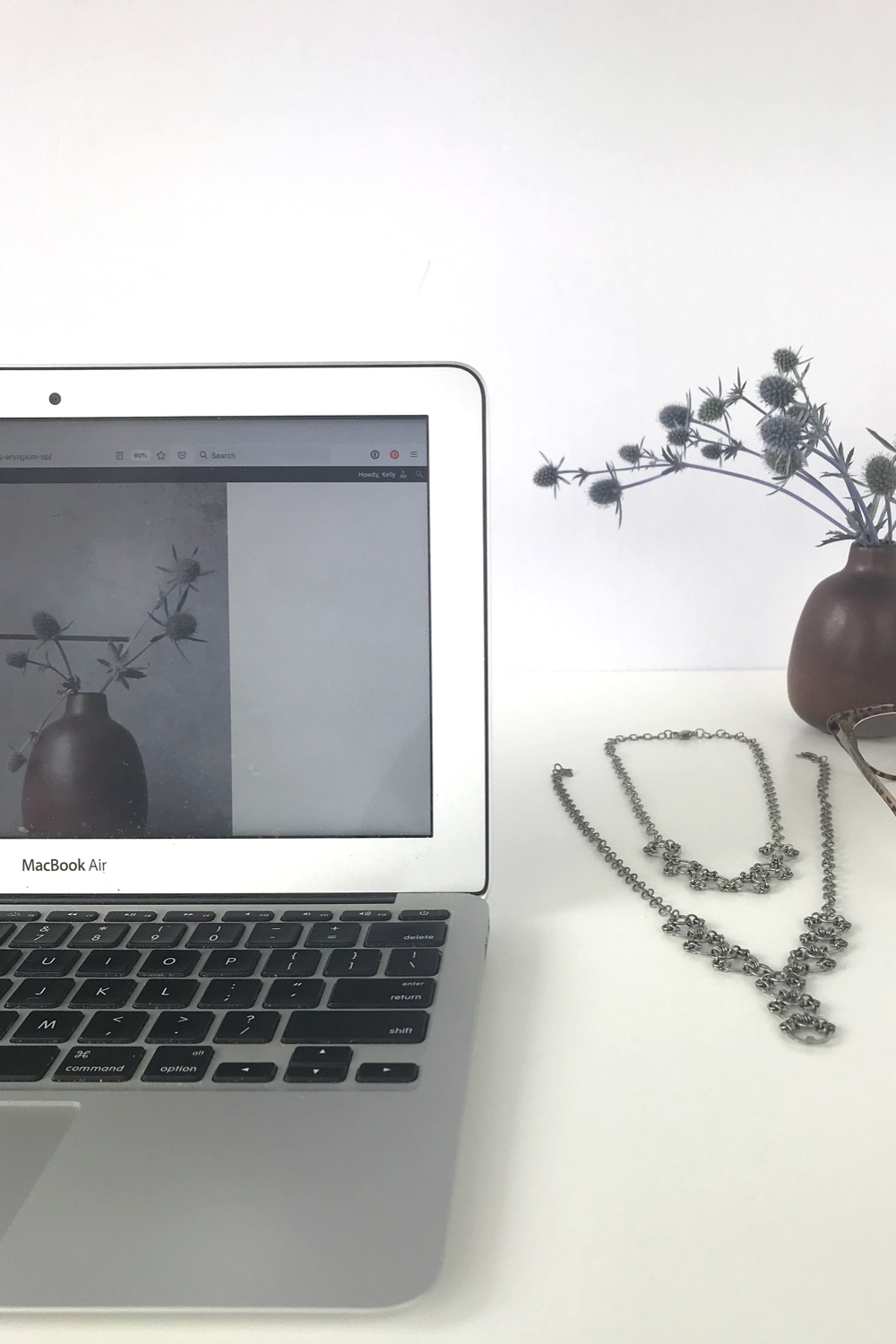 Sneak peek into my studio — here's the Delicate Scarab Necklace and Delicate Lotus Necklace I'm working on, from the Delicate Botanicals collection.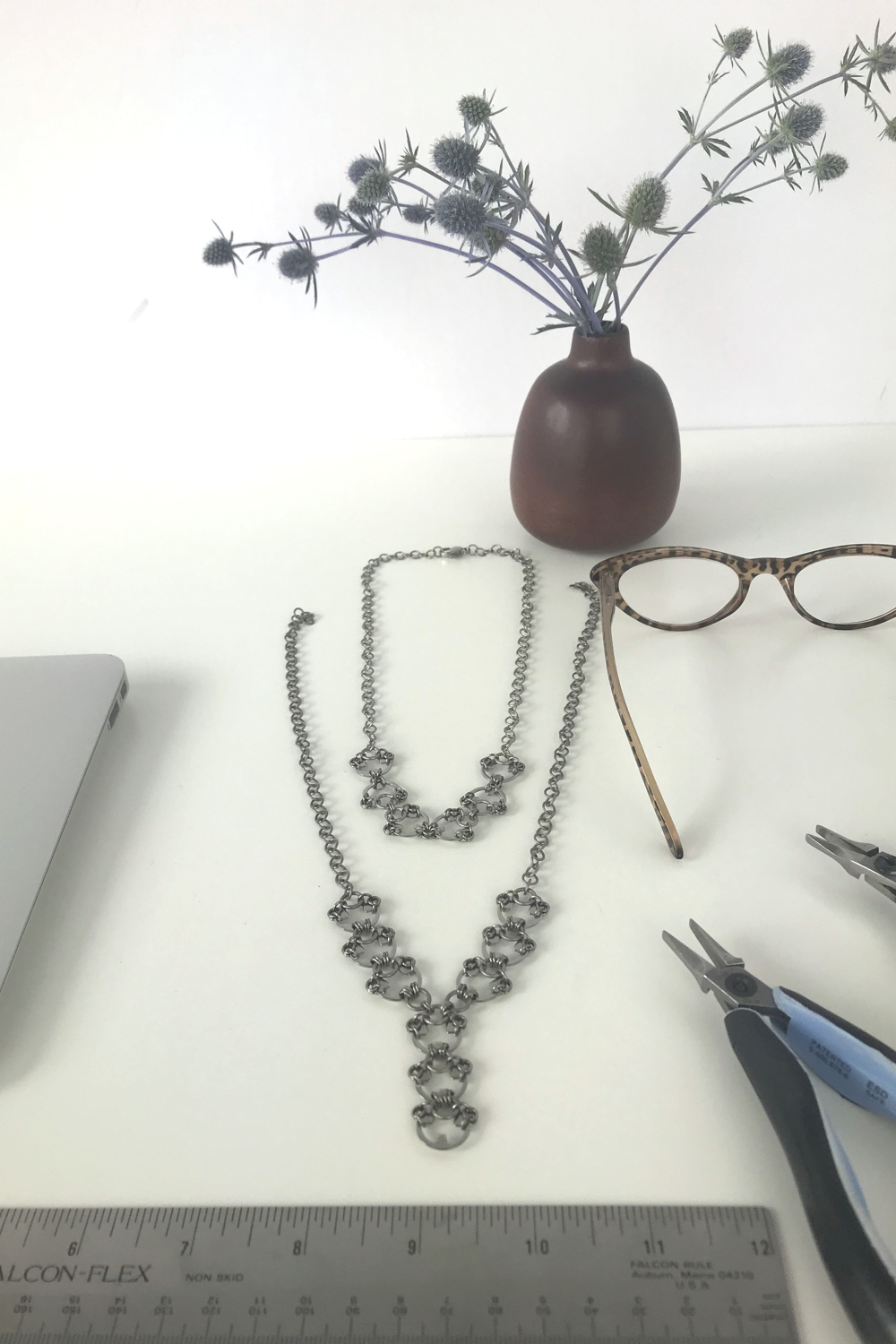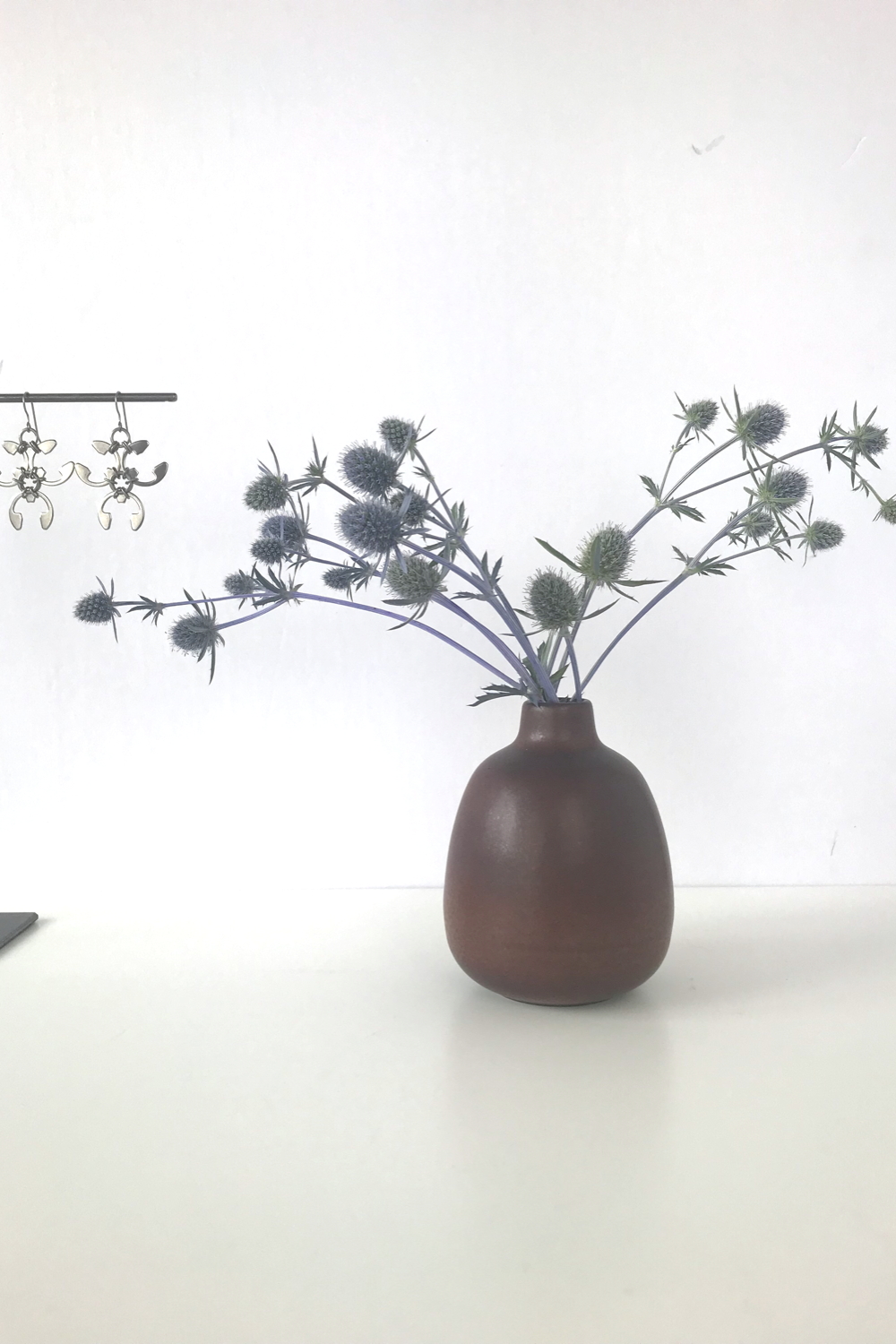 Up next: the Trellis Earrings, from the Mechanical Garden collection.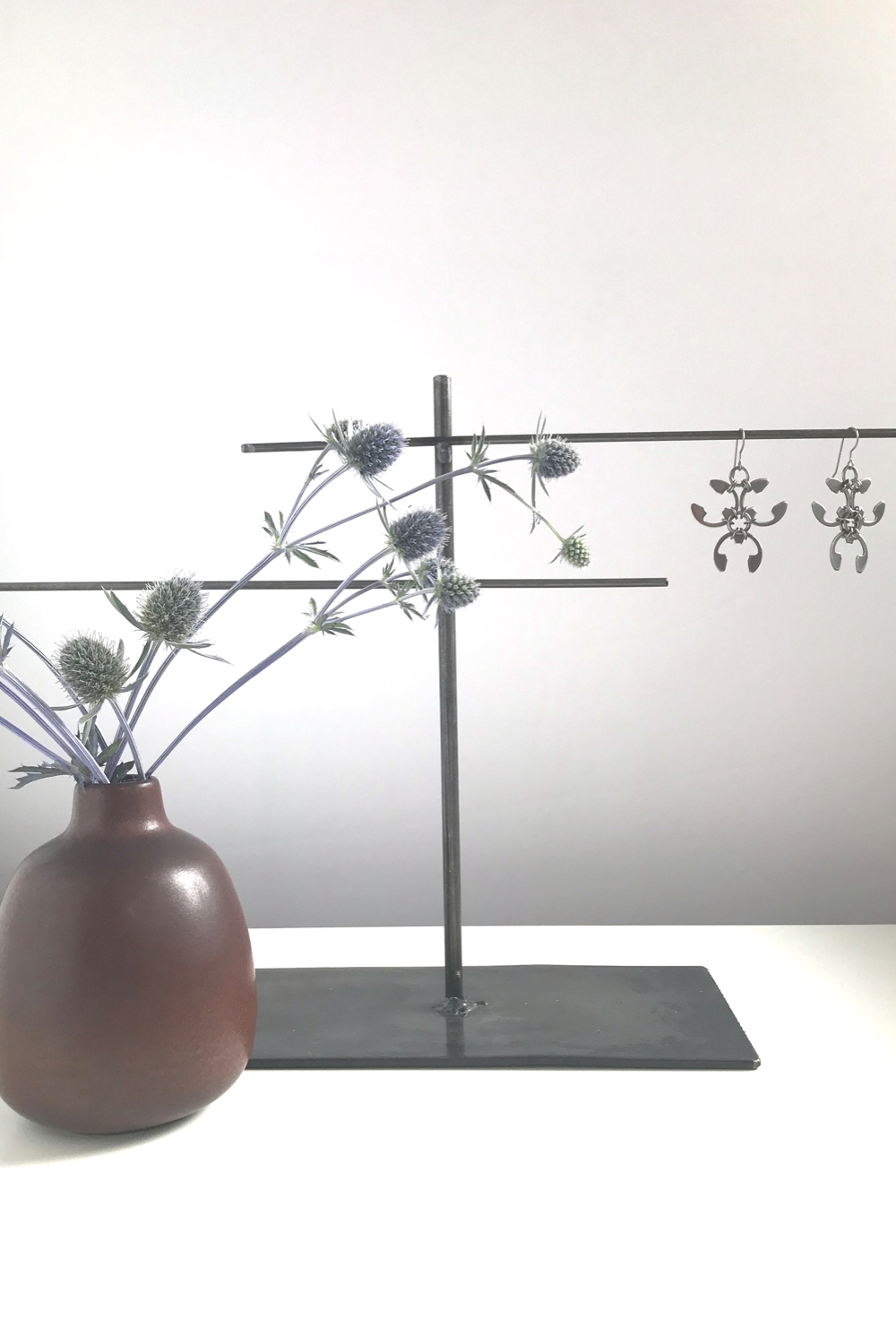 Want to see more sneak peeks into my studio and what's growing and/or blooming here? See the studio flowers tag.