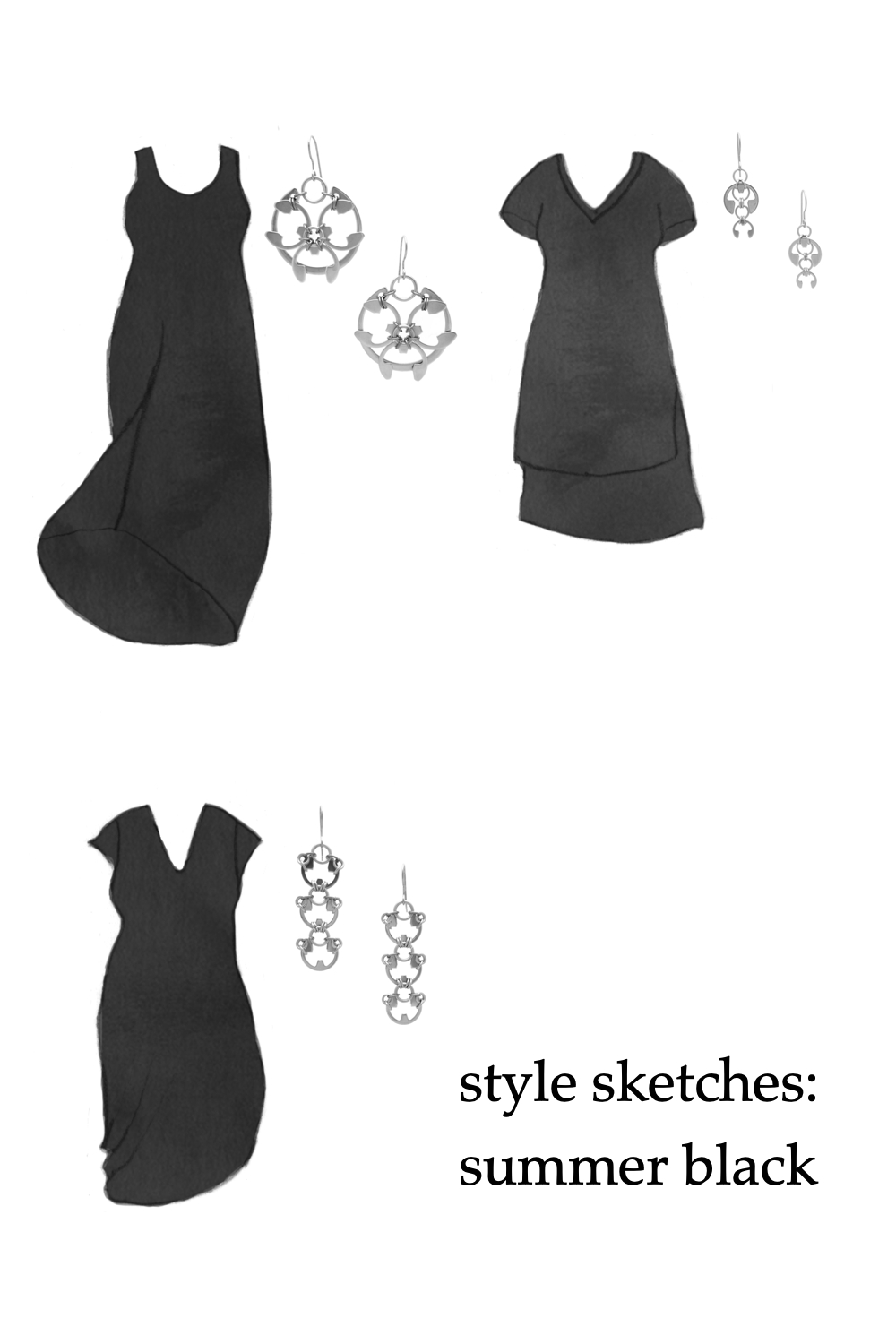 No matter what season it is, chances are I'm wearing black! It's chic, classic, edgy, and looks great with my currently-purple hair. For this summer's outfit ideas, here are a few easy dresses paired with edgy floral earrings from my Mechanical Garden collection, including what to wear to date night on a balcony, a modern picnic, or a Goth-style day at the beach. I really love Universal Standard's knit dress designs — they're so flowy and modern, and I love their inclusive sizing! I hope you enjoy these style sketches!
Above, the Geneva V-Neck Dress from Universal Standard in black, with my intricate modern chainmail Lotus Earrings, for an intimate balcony dinner date night. Time to paint your toenails black and pull out those silver sandals!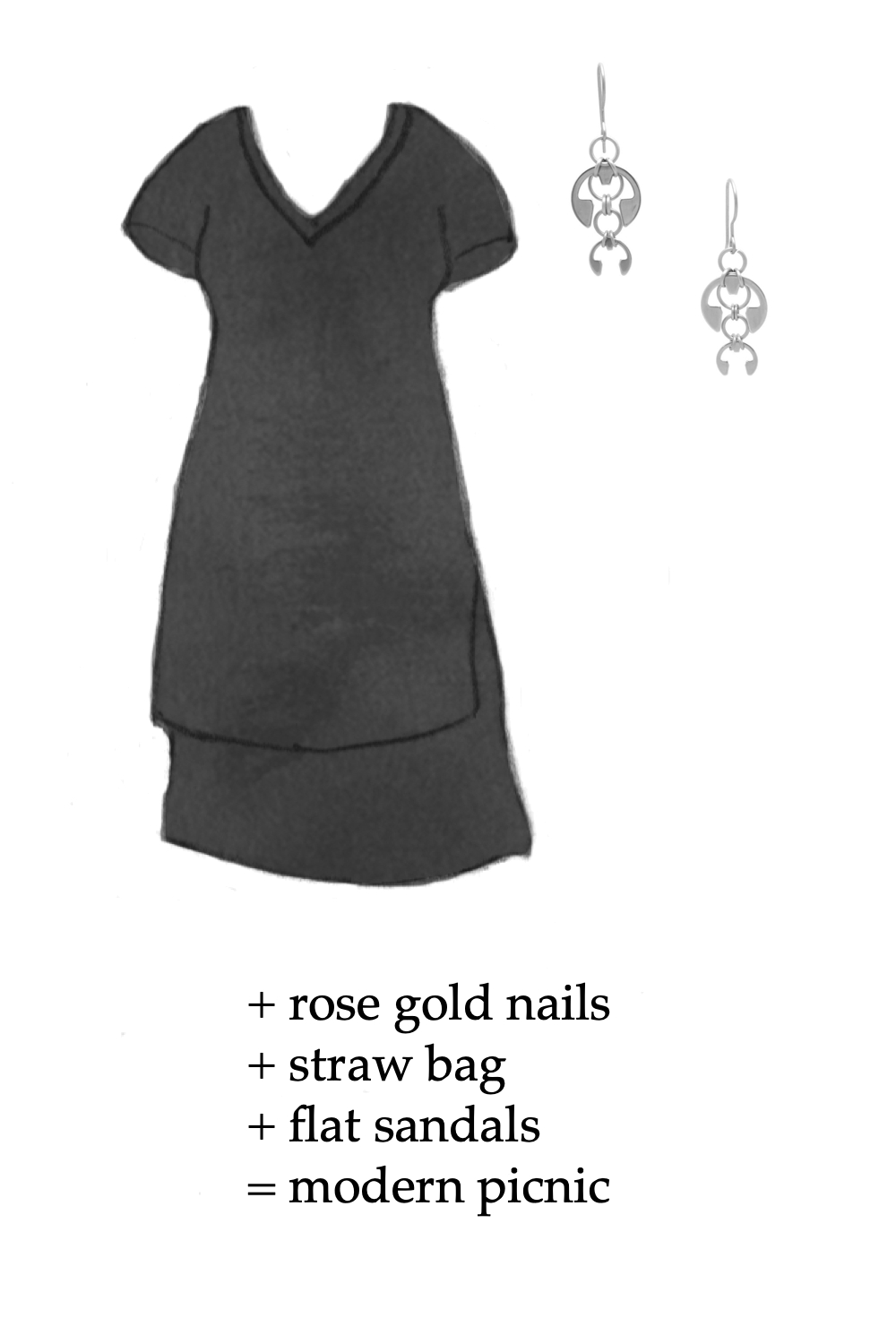 Above, the little modern dangles of my Short Fuchsia Earrings and the high-low hem of Universal Standard's Tesino Washed Jersey Dress in black are perfect for a modern picnic! Rose gold nails add a little easy polish, while a straw bag and flat sandals let you go anywhere.
Above, a flowy black maxi dress (Universal Standard's Athena Dress in black) and the modern chainmail circles of my Rose Window Earrings make a statement! Add sunglasses, sandals (black, of course!) and paint those toenails black for a beach day, Goth-style. (Or, you know, anyone who wants to try out a new style for a day!)
Of course, these edgy modern floral earrings aren't season-specific, and you don't have to buy a whole new wardrobe to put your own outfit together! Whether you're looking for bold statement earrings or delicate dangles, try the Mechanical Garden collection.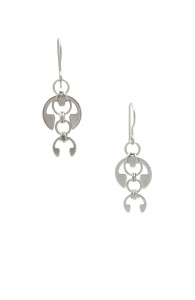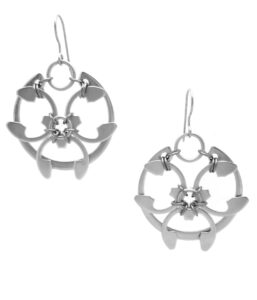 Looking for more outfit ideas? See more of my style sketches here!