"Ateneum Art Museum" by Solis Invicti is licensed under CC BY 2.0
If only I could pop over to a city around the globe as easily as I can stop by Seattle! Here, I dream about a day trip to Helsinki, including what I'd see, where I'd eat, and what I'd wear.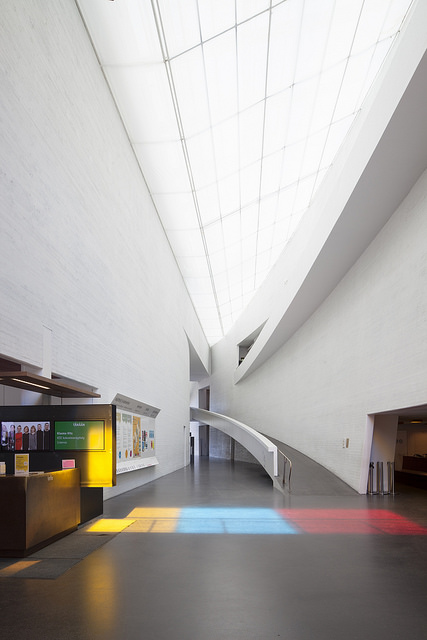 "Kiasma Entrance Hall" by Museum of Contemporary Art Kiasma is licensed under CC BY 2.0
First up: Ateneum Art Museum and Museum of Contemporary Art Kiasma (parts of the Finnish National Gallery), for amazing art, of course, but also to catch up with their lovely museum store buyer and to see Wraptillion jewelry in their store!
Hopefully she'd have time for a coffee break with me, and would choose whether to go to Karl Fazer Cafe or Cafe Engel, or another favorite nearby…
Then back to the museums for more art!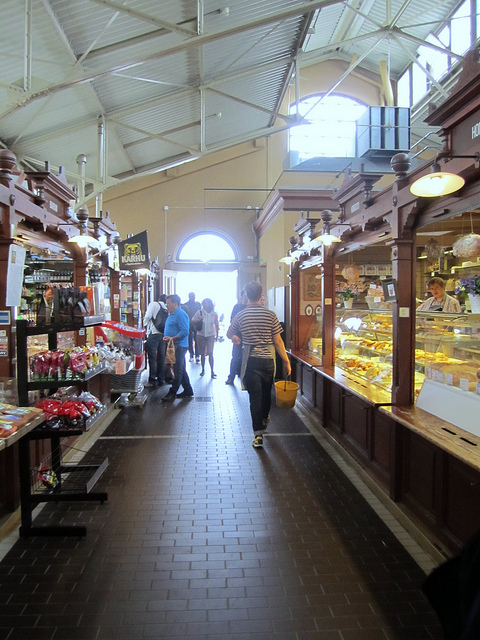 "Helsinki's Vanha kauppahalli" by La Cita Vitta is licensed under CC BY 2.0
Where to have lunch? The Vanha kauppahalli (Old Market Hall) looks great, with restaurants as well as food vendors. Reminds me of Seattle's Pike Place Market and San Francisco's Ferry Building!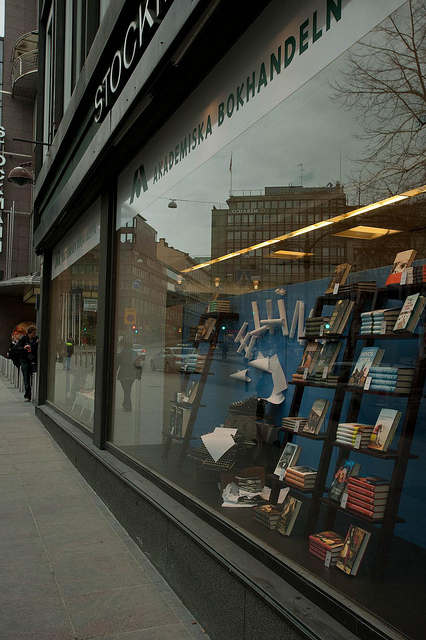 "The Academic Bookstore" by Leon is licensed under CC BY 2.0
I could easily spend all afternoon in the Academic Bookstore (designed by Alvar Aalto, and named one of the world's coolest bookstores). Good thing Cafe Aalto looks lovely — perfect for fika (coffee break!)
Of course, I'd have to stop by the Marimekko Flagship Store. (I can clearly remember the Unikko bedspread I had as a child!)
"Central Railway Station Platform" by A_Peach is licensed under CC BY 2.0
And I'd love to see the Helsinki Central Railway Station (designed by Eliel Saarinen, and chosen by the BBC as one of the world's most beautiful railway stations.)
"Juuri – Dessert" by Ville Oksanen is licensed under CC BY 2.0
To wrap up a lovely day? I think sapas at Juuri, whose menu of Finnish small bites sounds like the perfect way to experience Finnish regional food.
What I'd wear:
Save
Save
Save
Save
Save
Save
Save
Save
Save
Save
Save
Save
1. Double-Cloth Lady Day Coat / 2. Tripled Baseline Earrings / 3. Graduated Necklace / 4. Maria Piene Unikko bag / 5. Samantha Hiker / 6. Faux Leather Leggings
Helsinki in winter is chilly, so a nice wool coat and waterproof boots are a must, and my warm faux leather leggings seem perfect. I can't resist a bit of Marimekko to honor Finnish design! And I'd wear my Tripled Baseline Earrings (available in Helsinki!) and Graduated Necklace (I'd like to show off how well it coordinates.)
Alas, instant travel isn't a reality, so I'll just have to keep dreaming until I can plan a real trip… Hopefully for more than a day!