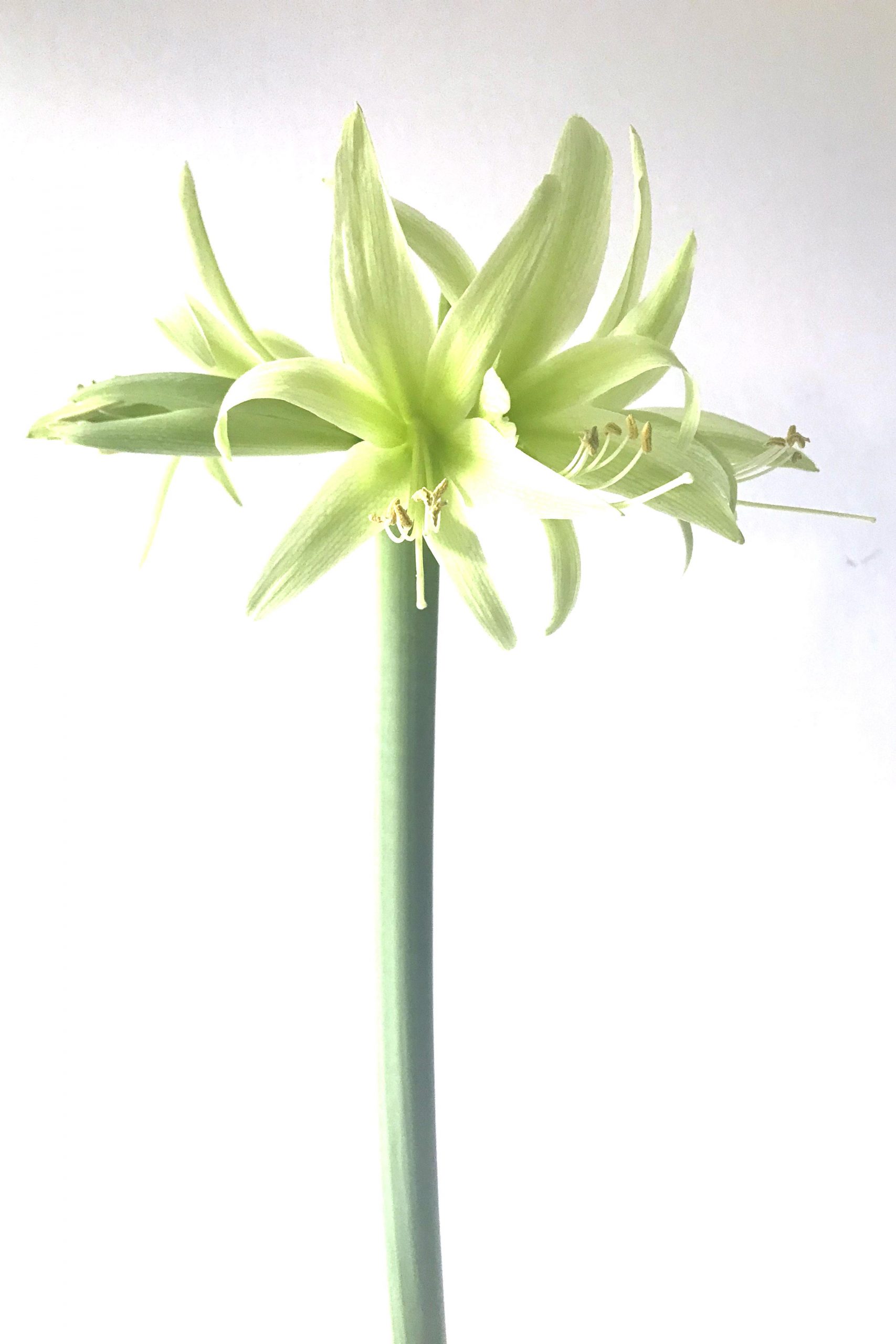 Happy (modern) holidays! Amaryllis (Hippeastrum) 'Evergreen' (another cybister hybrid, I believe?) is blooming in my studio now, and its gorgeous spiky lime-green flowers are making my spirits bright! I hope you have something lovely to improve the view from your desk too.
Here's 'Evergreen' with amaryllis 'La Paz' (the second stalk is in bloom now, with another bud still to open!), and a bud of miniature 'Lemon Sorbet' for scale. Full-size amaryllis need a lot of space, but have a dramatic presence that earns it, in my opinion!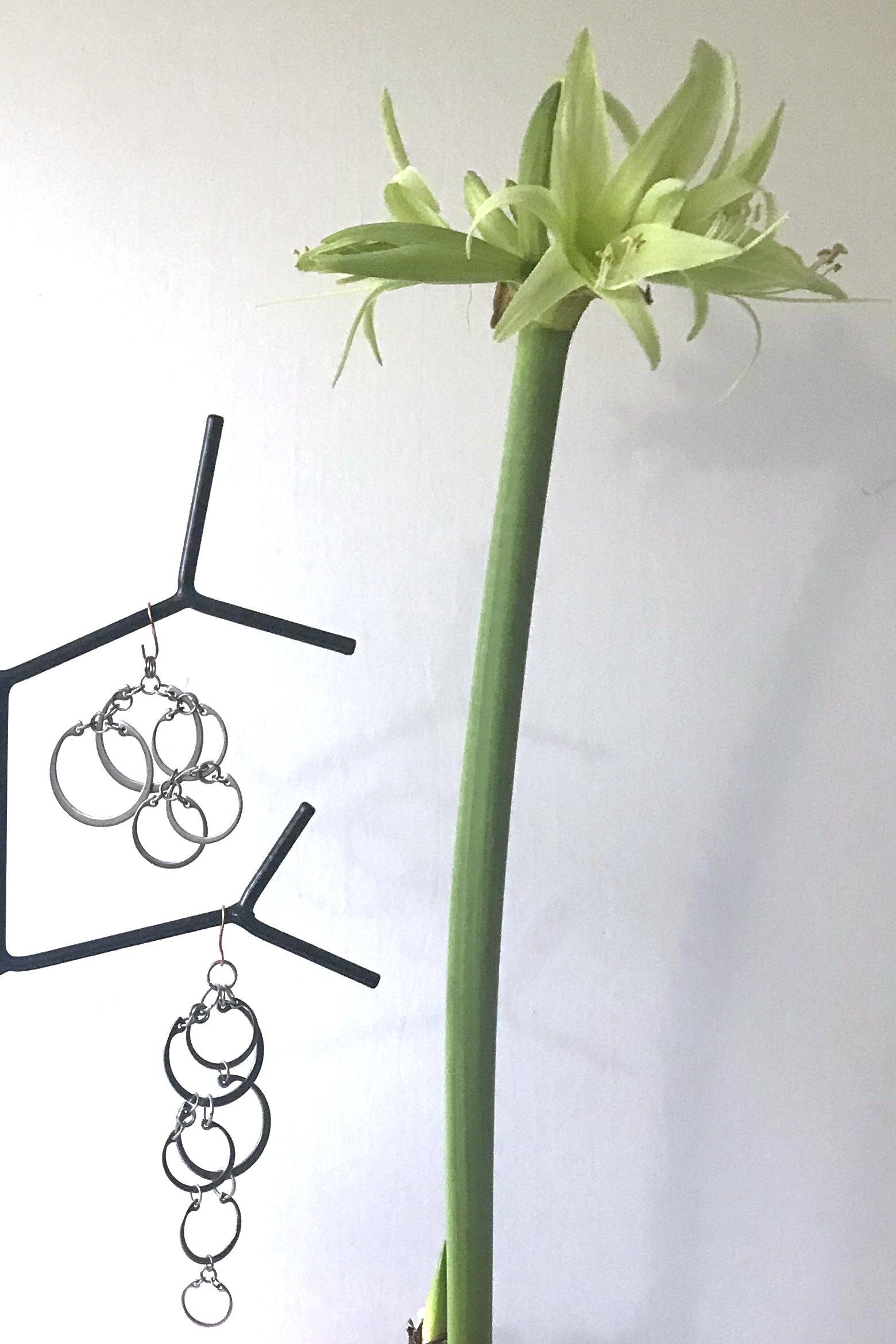 Here's a better view of 'La Paz' still blooming away!
When I'm not enjoying them on my desk, my amaryllis live on a low bookshelf in front of a south-facing window in my studio. Yes, it's possible I went a little overboard this year…but don't they brighten up a rainy winter day? (Don't despair if yours haven't started to grow yet — some of mine are taking their time too! I like how it spreads out the show.)
Want to see more sneak peeks into my studio and what's growing and/or blooming here? See the studio flowers tag, or just the amaryllis. Or, click on modern holiday if that's what you're after!