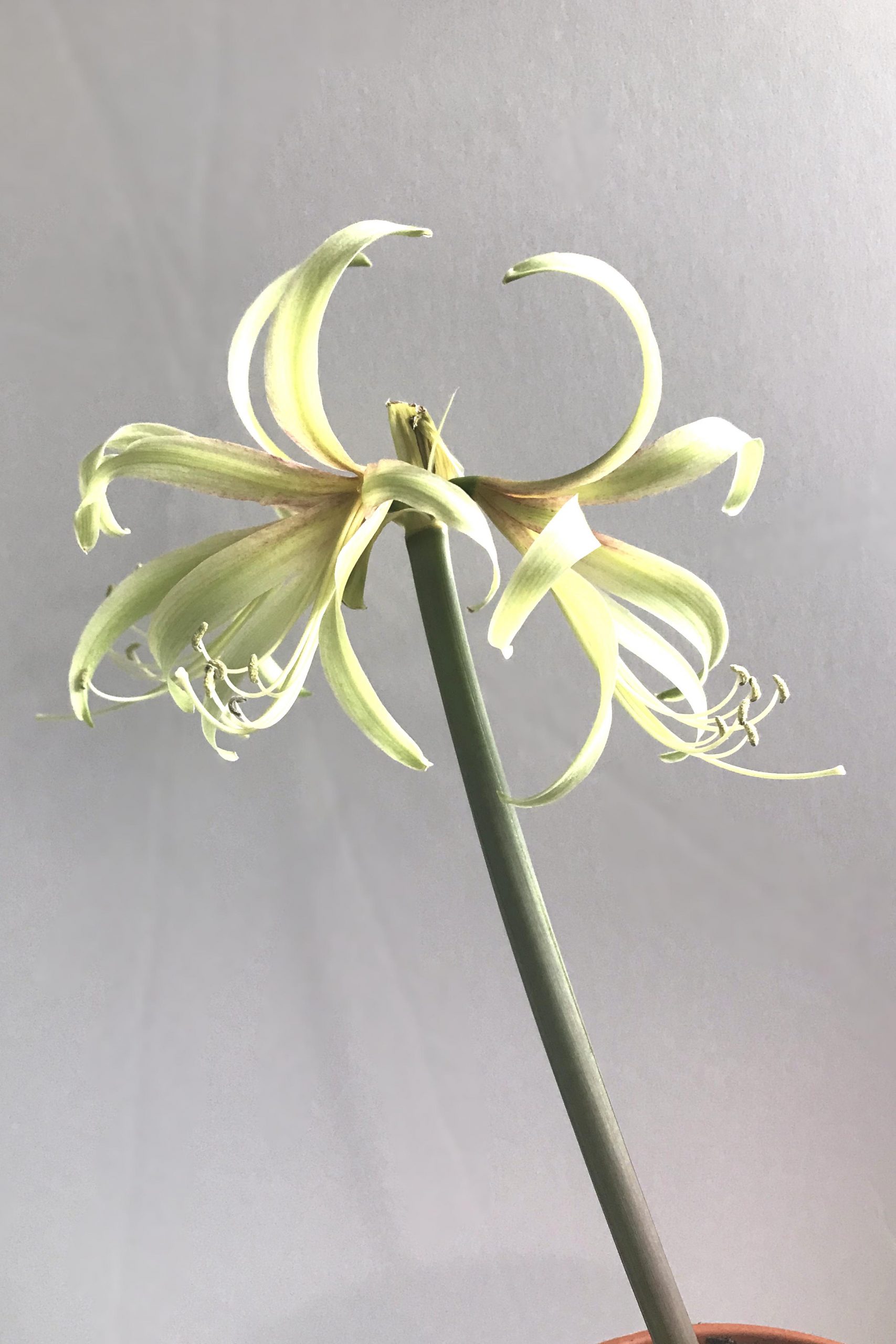 Tiny little amaryllis 'Saffron' is in bloom today in my studio! It's a miniature Sonatini-type, and its spidery petals look like it's a cybister-type to me too. Such a delicate, pretty pale green/yellow flower! Here it is with 'Evergreen' and 'Exotic Star' (just starting to open) so you can see how petite it is. (Much taller 'La Paz' is still going strong too, with another spike about to open! I just didn't have room on my desk for them all!)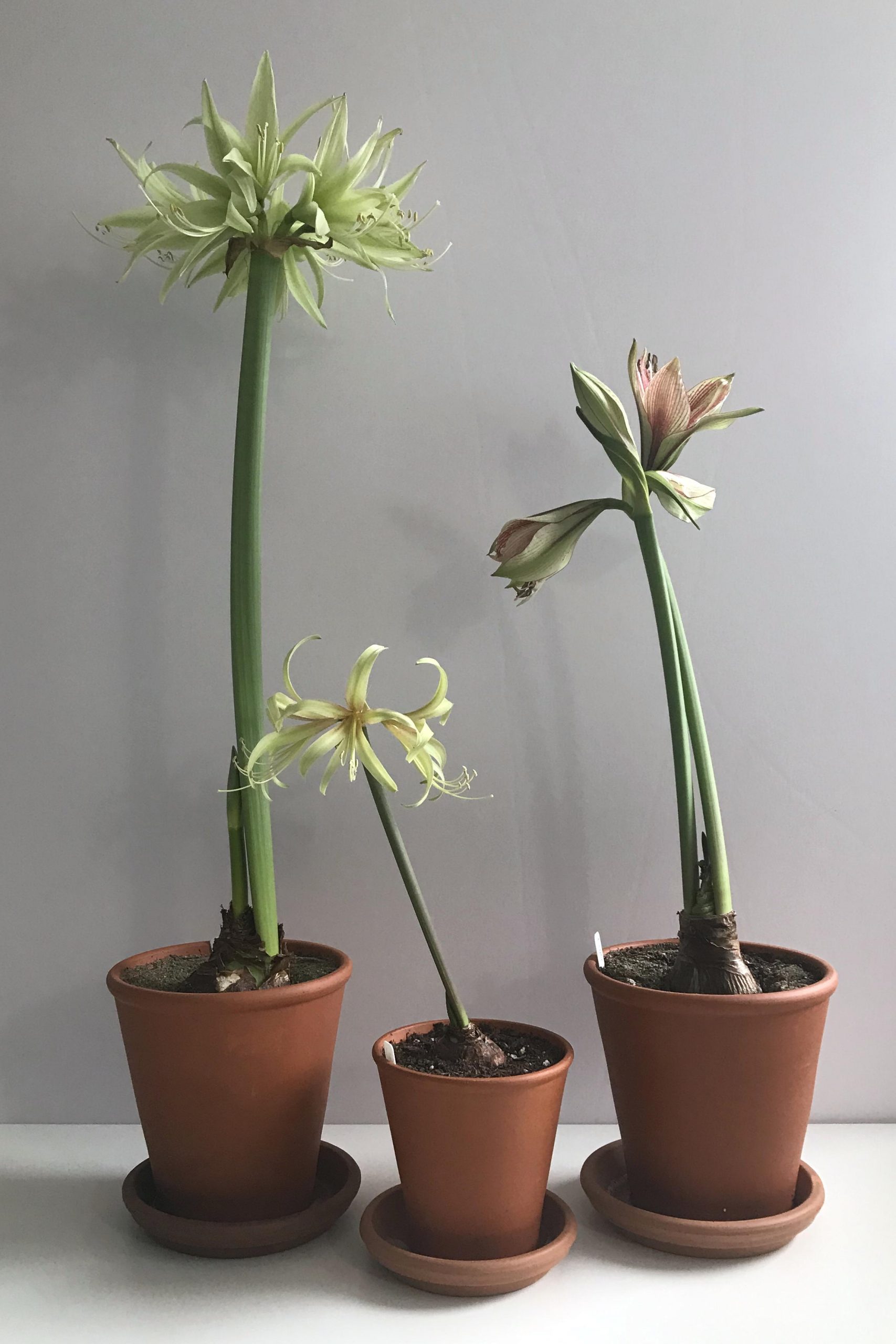 And here they are with my 10-inch laptop, for scale. (Such a nice view while I'm editing images today!)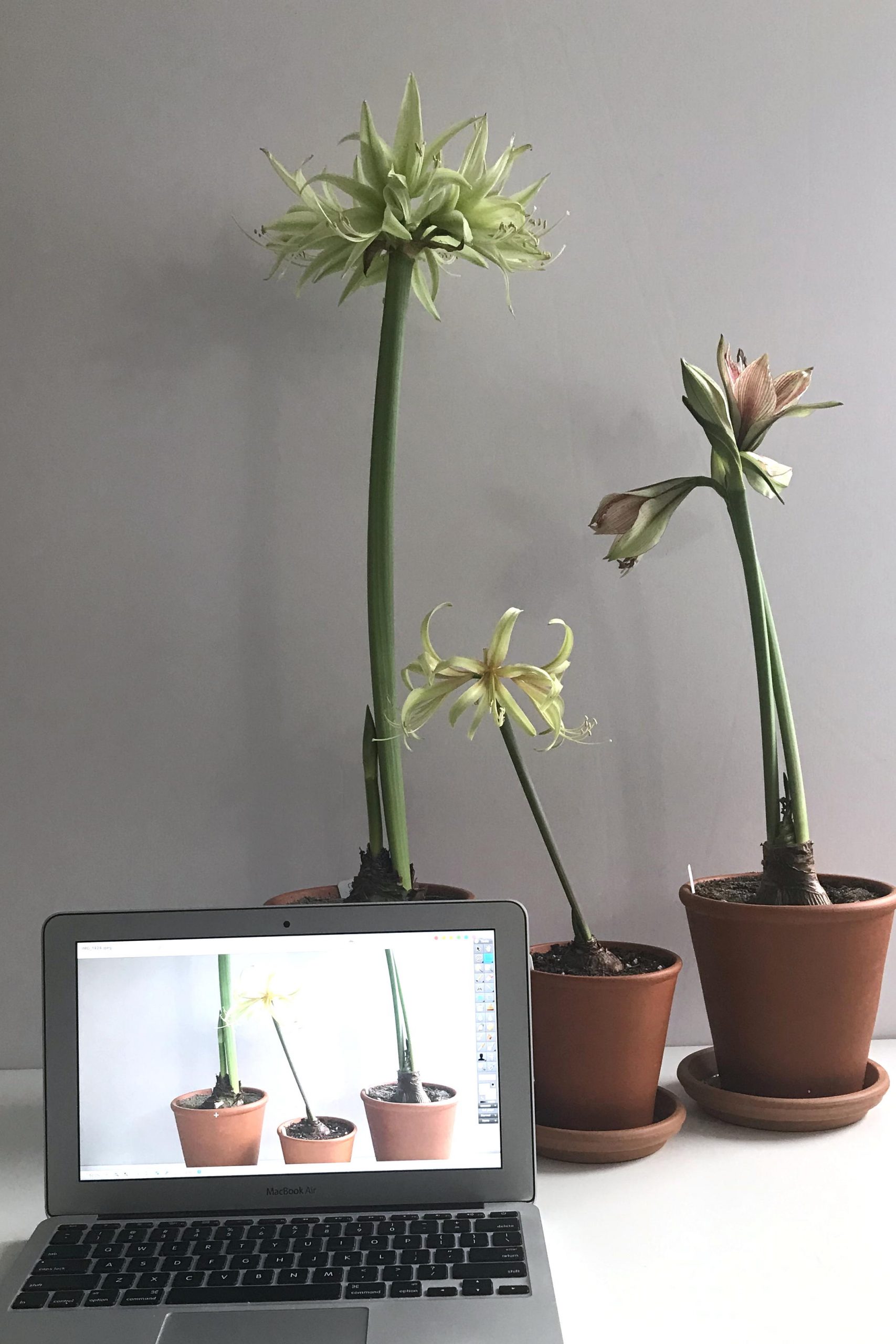 Amaryllis 'Exotic Star' looks like a Hippeastrum papilio hybrid to me, with its dark red stripes and pale greenish flower. My papilios aren't ready yet, but I'm enjoying the way 'Exotic Star' is dramatically unfurling.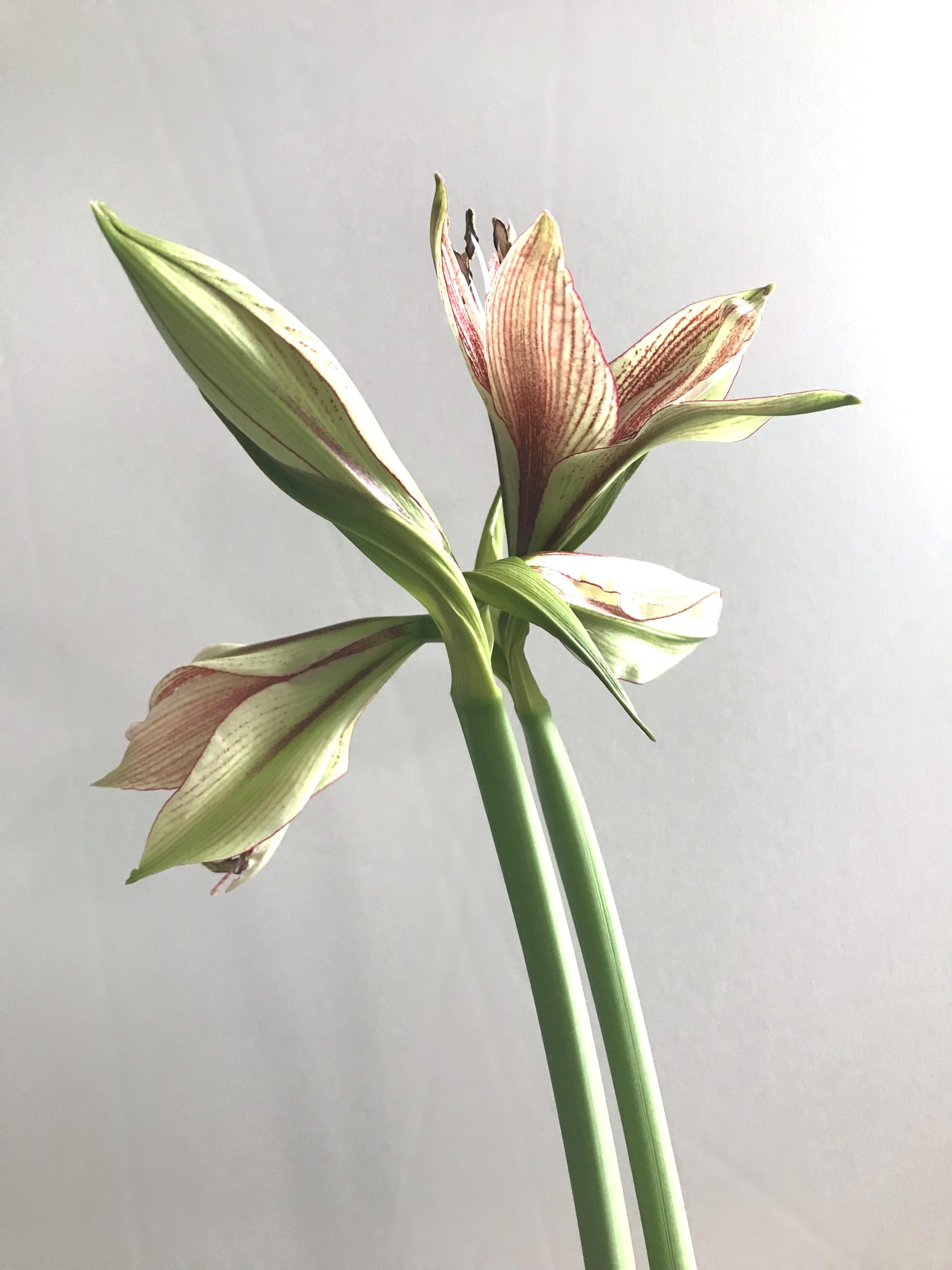 It looks so different from different angles!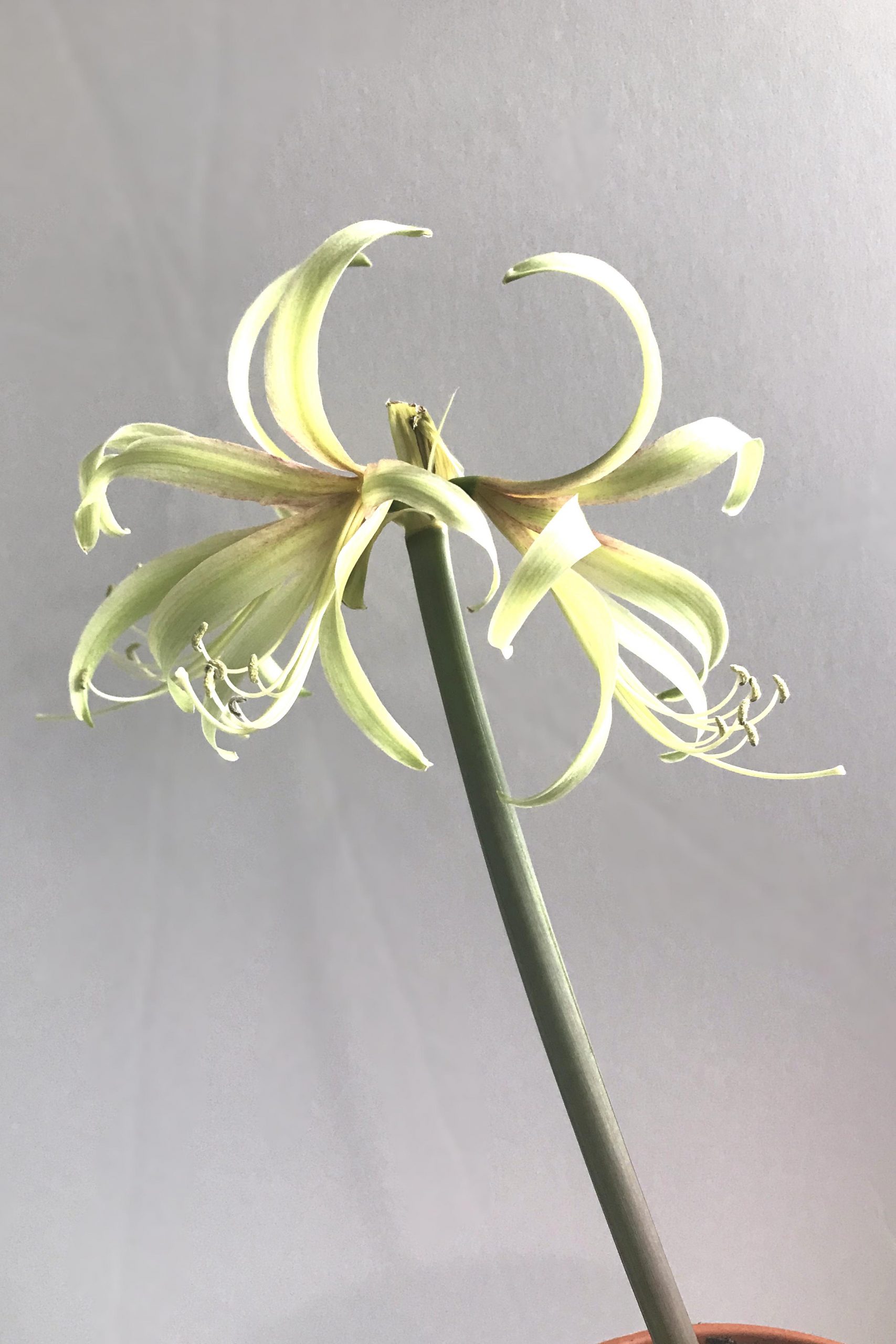 Still in love with 'Saffron'!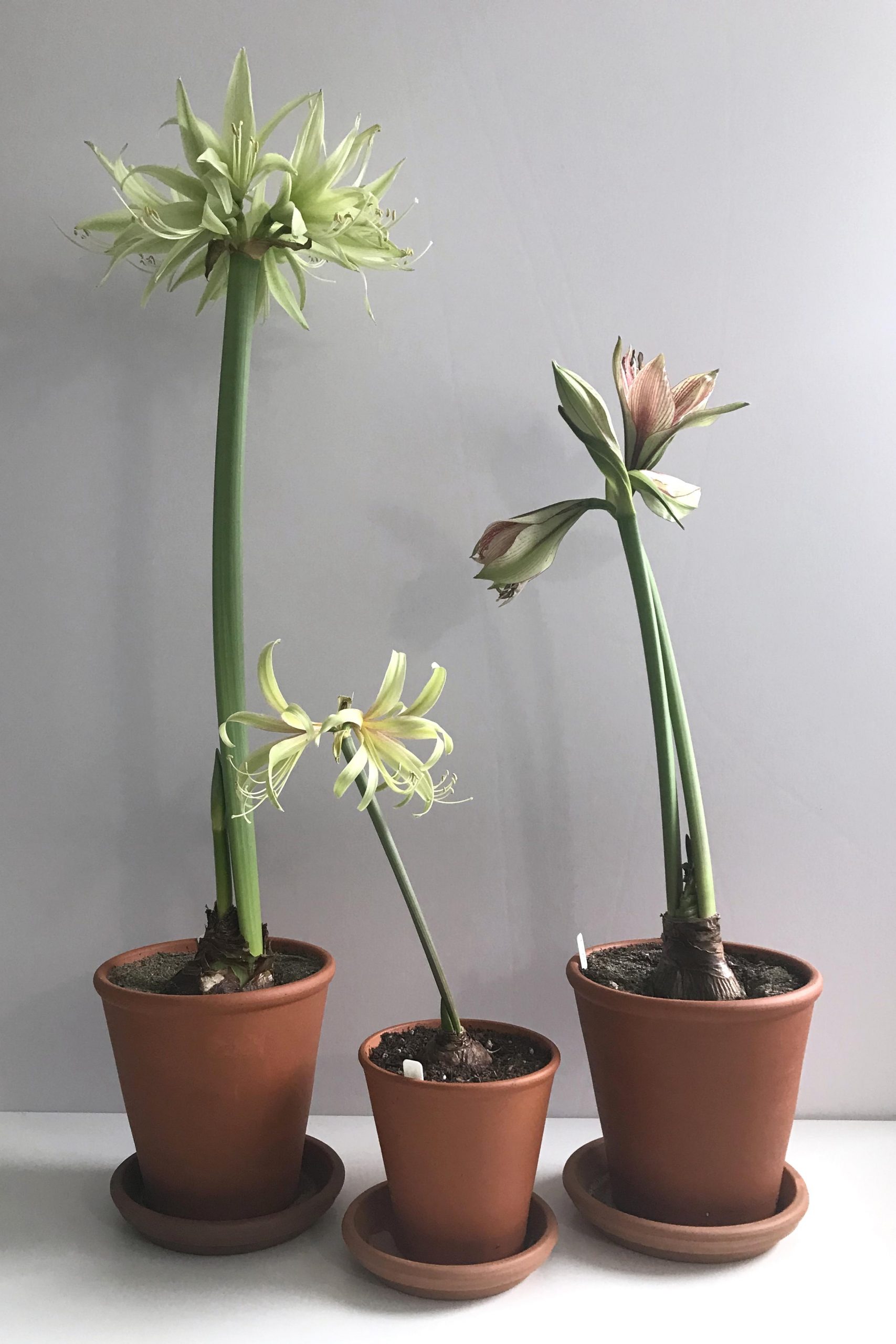 One last group shot, then back to work!
Want to see more sneak peeks into my studio and what's growing and/or blooming here? See the studio flowers tag, or just the amaryllis. Or, click on modern holiday if that's what you're after!