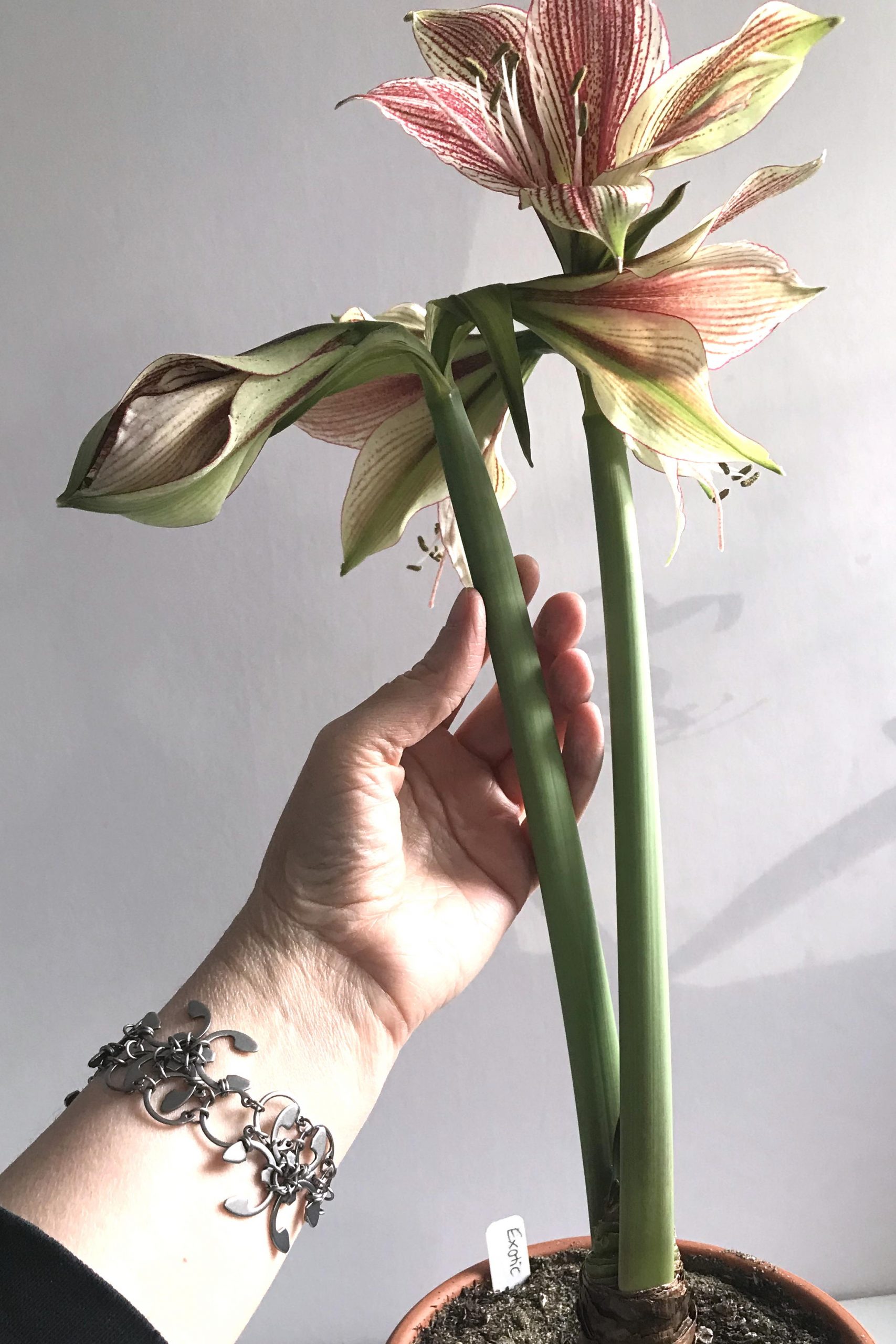 Look who's in bloom now! Amaryllis 'Exotic Star' is brightening up this snowy day in my studio. I'm entranced by these pale green flowers, striped with dark maroon red. They're so elegant and lush, more like an amazingly easy-to-care-for orchid or a huge alstroemeria. (Seen here with the Garland Bracelet I was supposed to be working on…)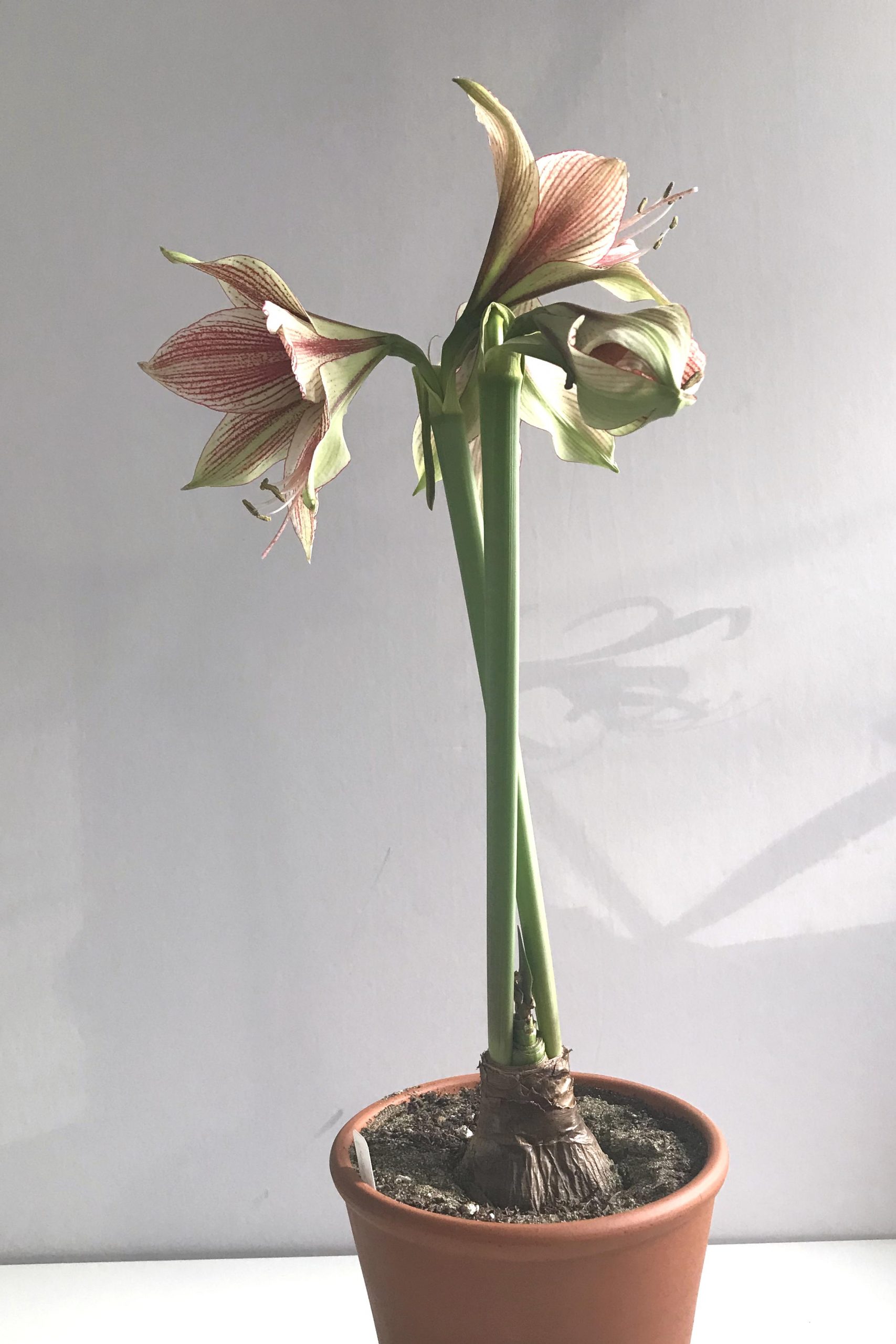 I admit it — I spent way too long spinning the pot around so I could admire it from different angles! Hope you enjoy this bit of winter beauty and botanical-meets-modern lush style too!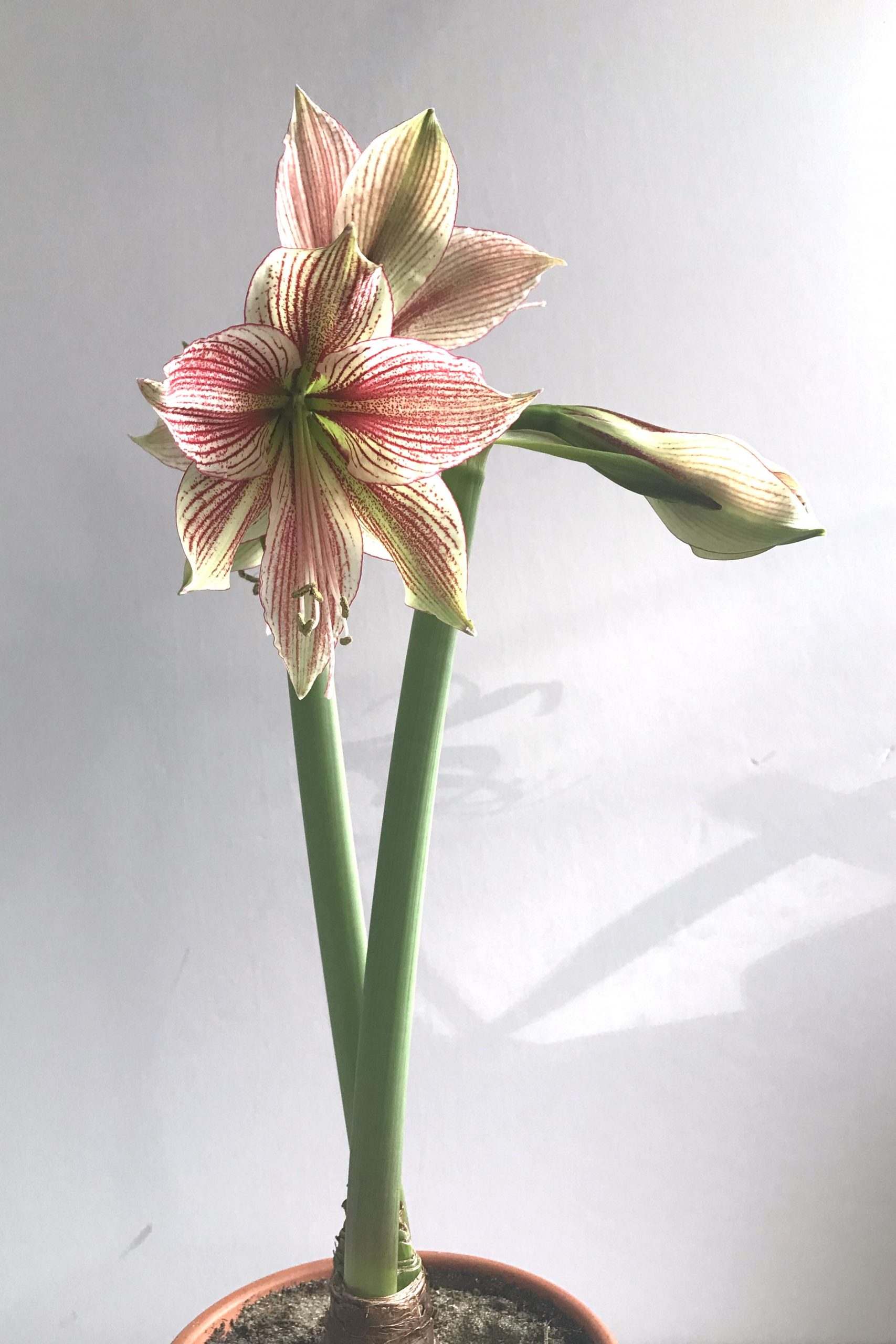 You can see it just beginning to open here, with my miniature amaryllis 'Saffron'.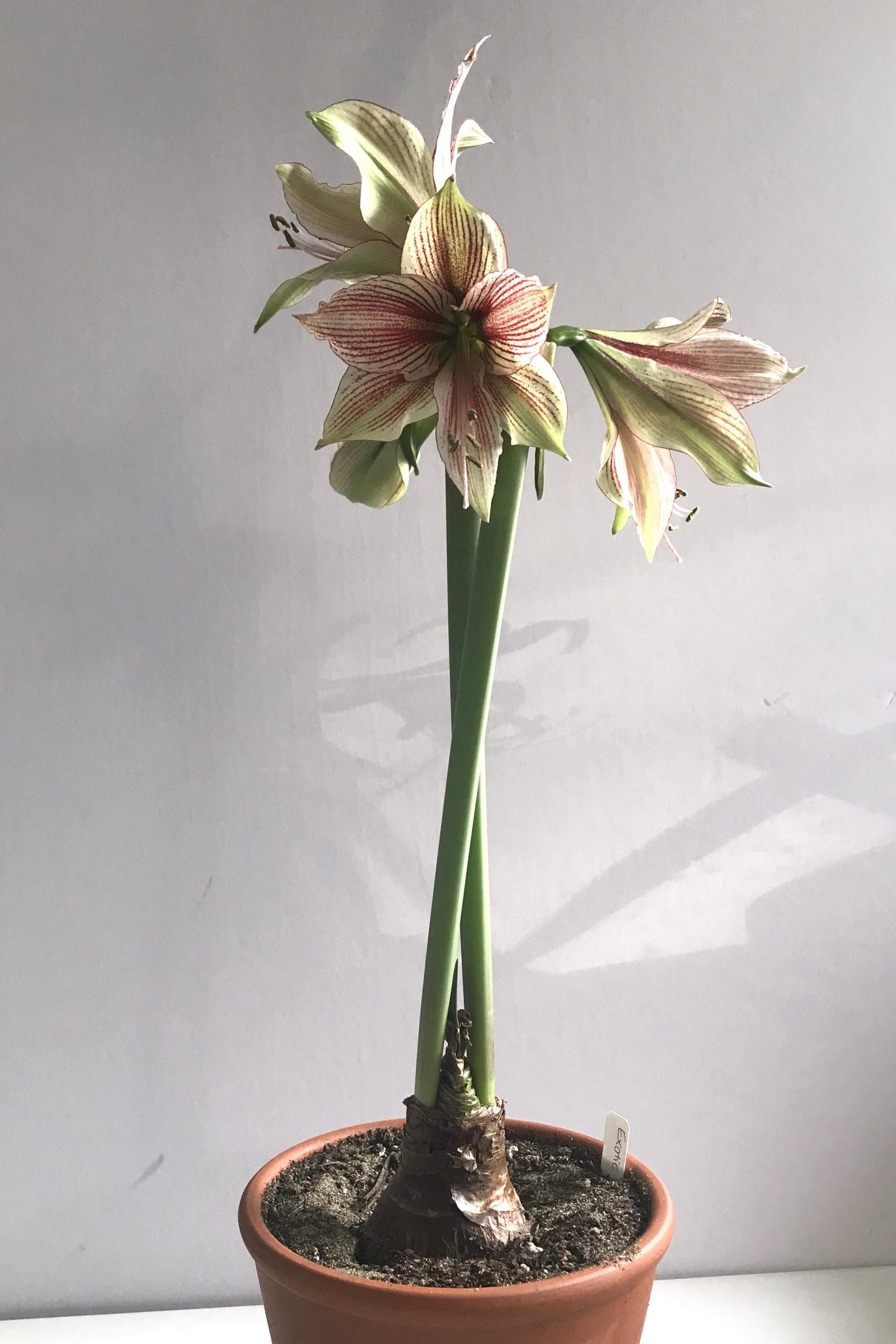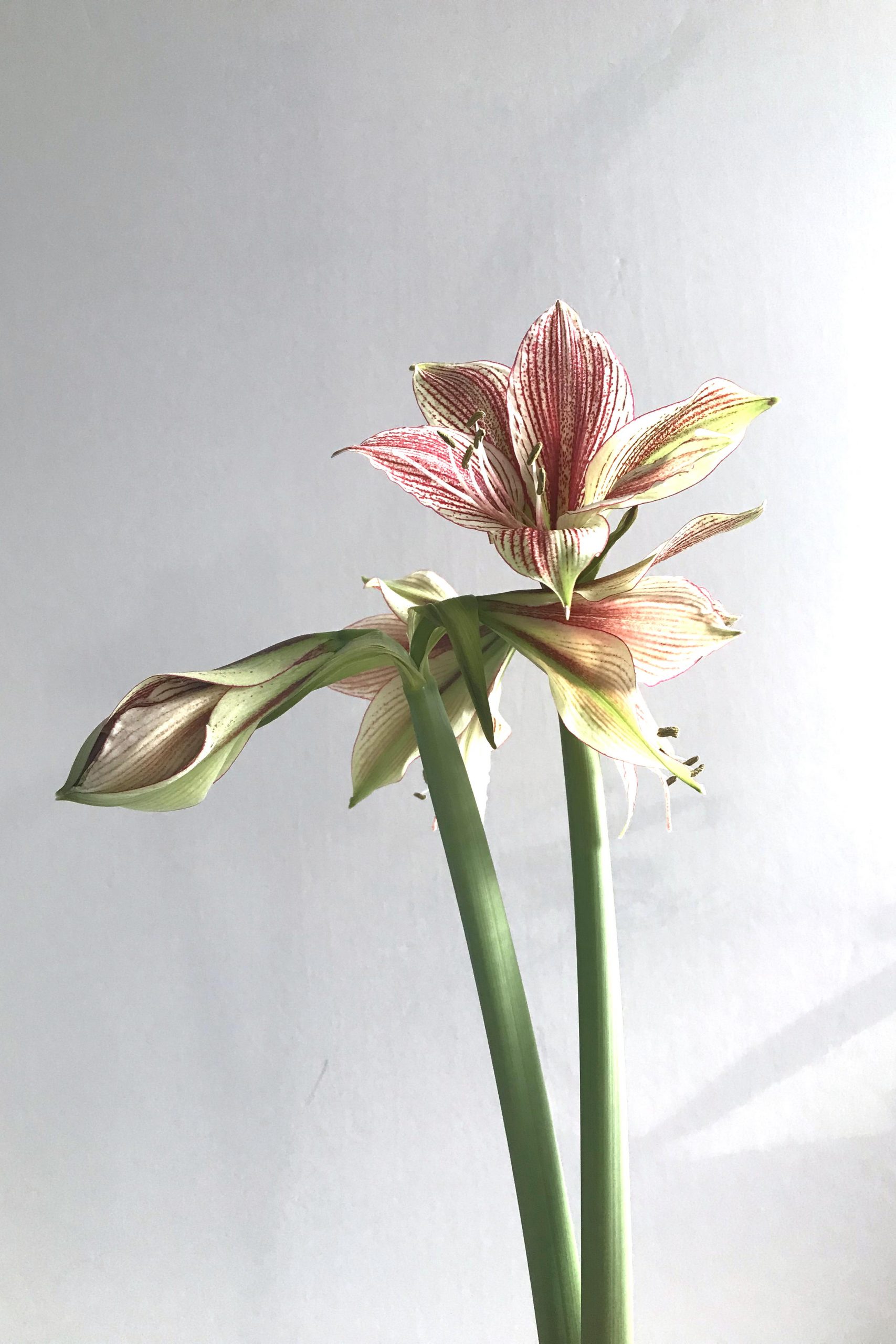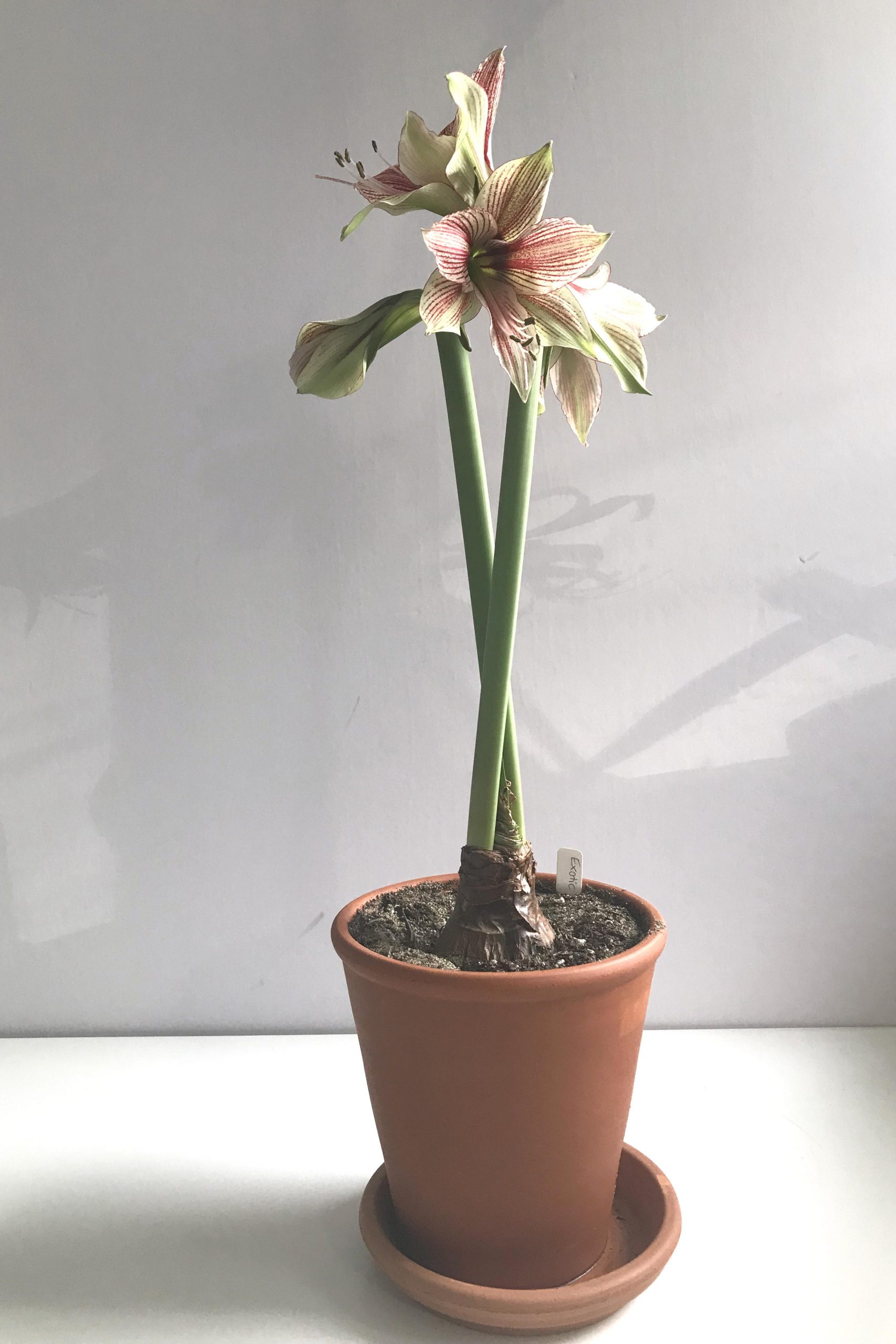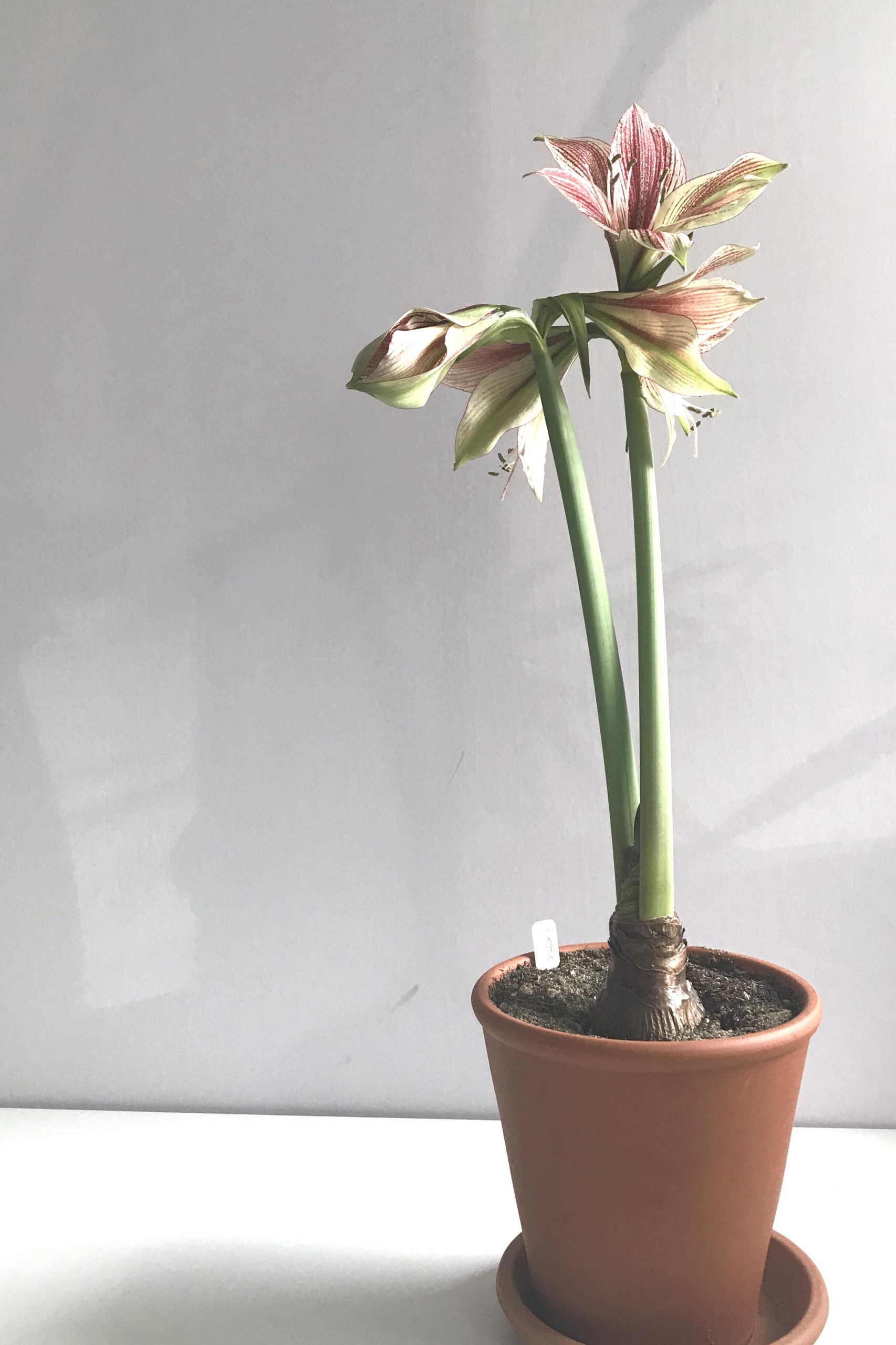 Want to see more sneak peeks into my studio and what's growing and/or blooming here? See the studio flowers tag, or just the amaryllis. Or, click on modern holiday if that's what you're after!