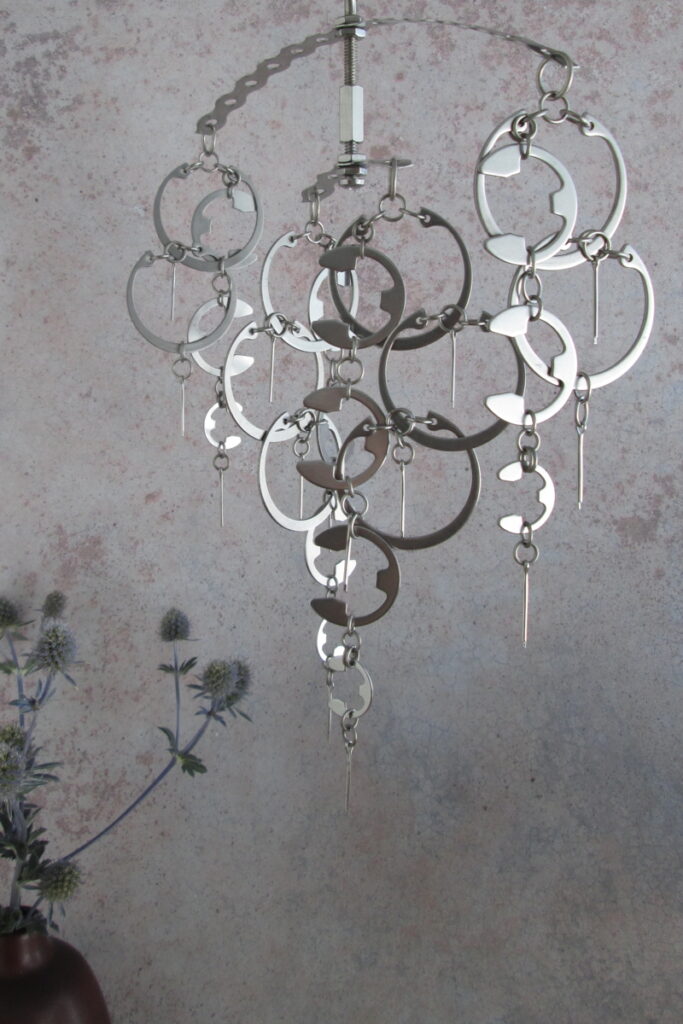 For the first time, I'm sharing some of my studio art projects with you: one of a kind (or very limited edition) pieces that push my creative thinking in new ways. Think of it as an online (shoppable!) exhibition of my work — the pieces that go bold and strike out in new directions. This collection includes some small kinetic and articulated art sculptures for your home, such as the Flotsam Mobile (shown above) and a few sculptural hanging ornaments (shown below).
It also includes bold and more detailed art jewelry (like the Metal Mermaid Earrings and Pendant shown below) — still very wearable, of course, but unique. I hope you enjoy this peek into the kinds of work I create for exhibitions and gallery shows — think of it as an ongoing open studio show!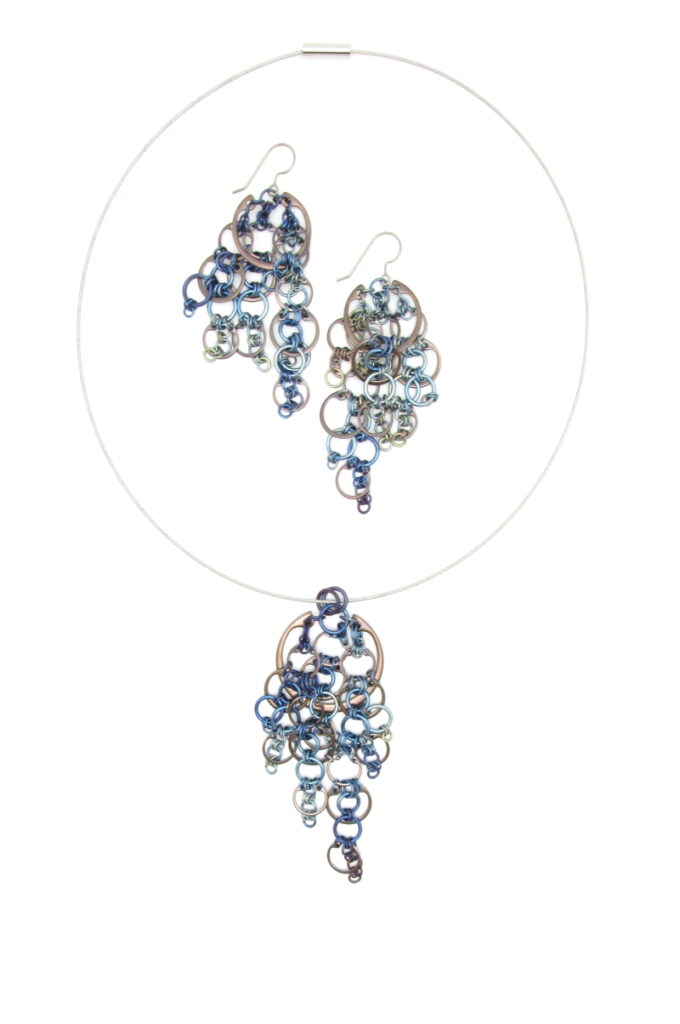 PS As you can imagine, handcrafted art pieces like these take hours and hours of time and focus. I don't make many each year, and I rarely go back to a project. So if you truly love something, buy it now!