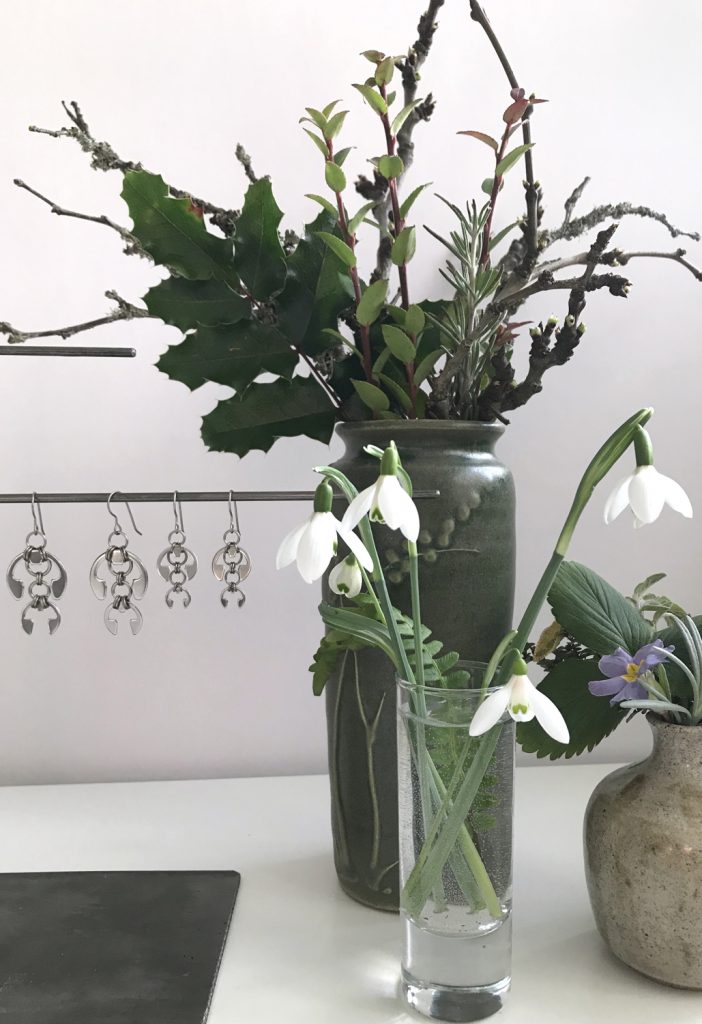 I love late winter and early spring flowers. Today I cut a few common snowdrops and put them in a tall shot glass I use as a tiny vase, with a deer fern frond to keep them from looking lonely. They're small and simple, and I love how the hanging bells of their flowers is echoed in my Hops Earrings and Short Fuchsia Earrings. (I may have to play with a Snowdrop design… ) No fancy named versions here, just the common Galanthus nivalis (and maybe a Galanthus elwesii and Galanthus woronowii. What can I say… I really like snowdrops!)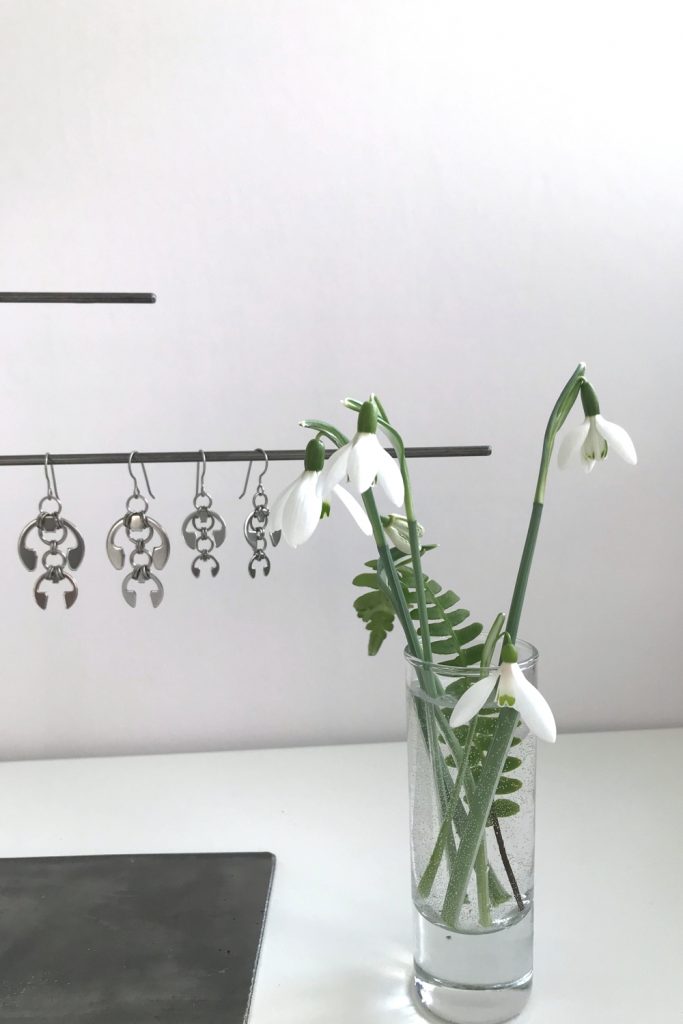 These flowers were closed in my cold garden, but opened up to show their green tips once they'd been in my warm studio for a while. I love how they brighten up my workspace!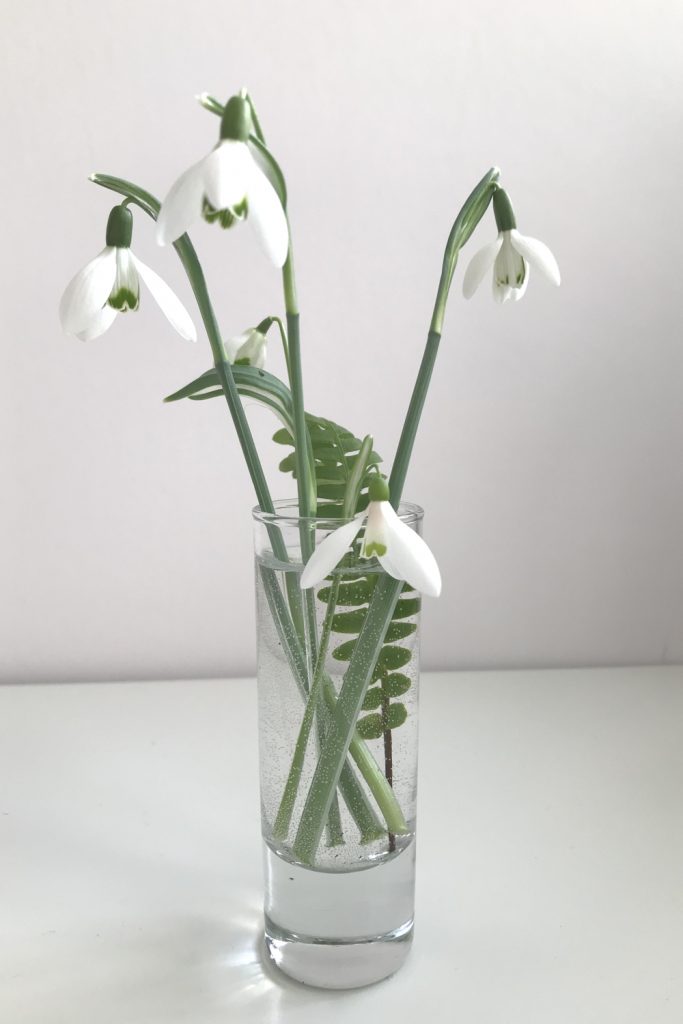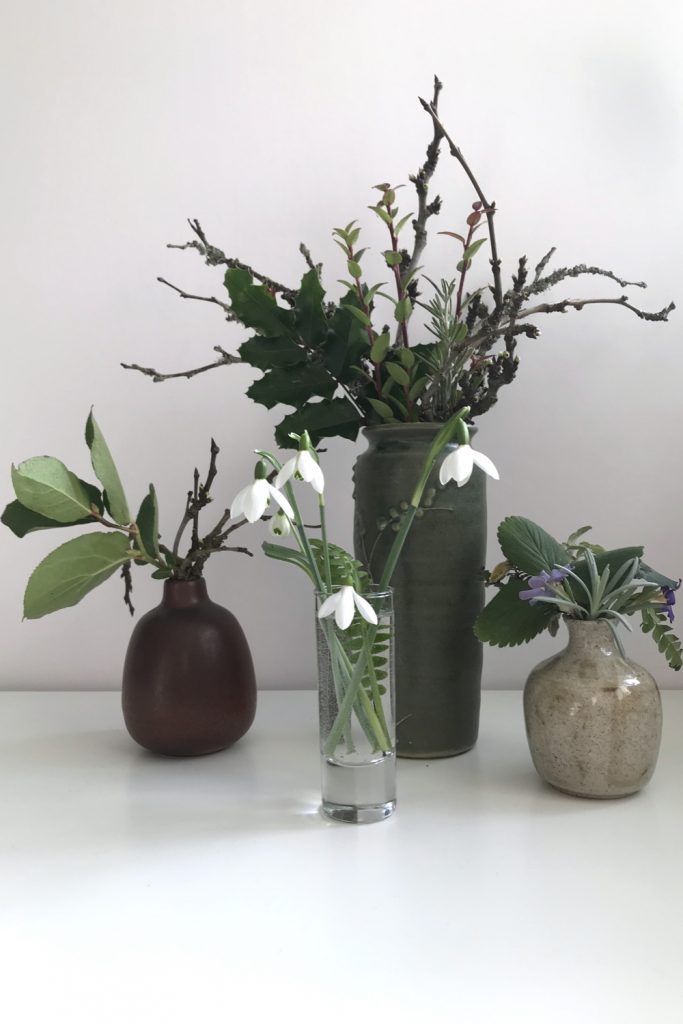 Meanwhile, the leaves, branches, and even a few flowers from my Mechanical Garden: Winter into Spring photo shoot still look great! The snowdrops fit in perfectly.
Want to see more sneak peeks into my studio and what's blooming there now? See the studio flowers tag.