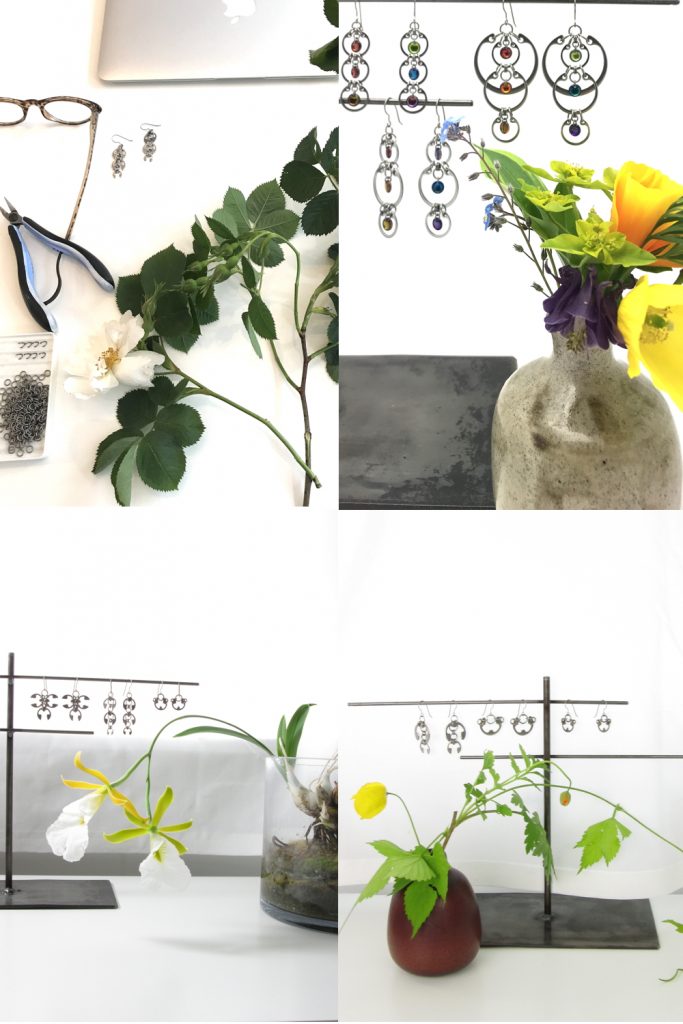 I love looking back through these little moments of beauty, seeing what decorated my work space and gave me joy when I glanced up for a minute. A few flowers or leaves snipped from my garden (or bought along with my groceries)… An orchid or other houseplant moved so it's on display while in bloom… It's so easy to forget that simple, quick arrangements like these can life my mood and brighten my day. The hardest part is remembering to take a quick break to find a few studio flowers (and snap a quick pic!)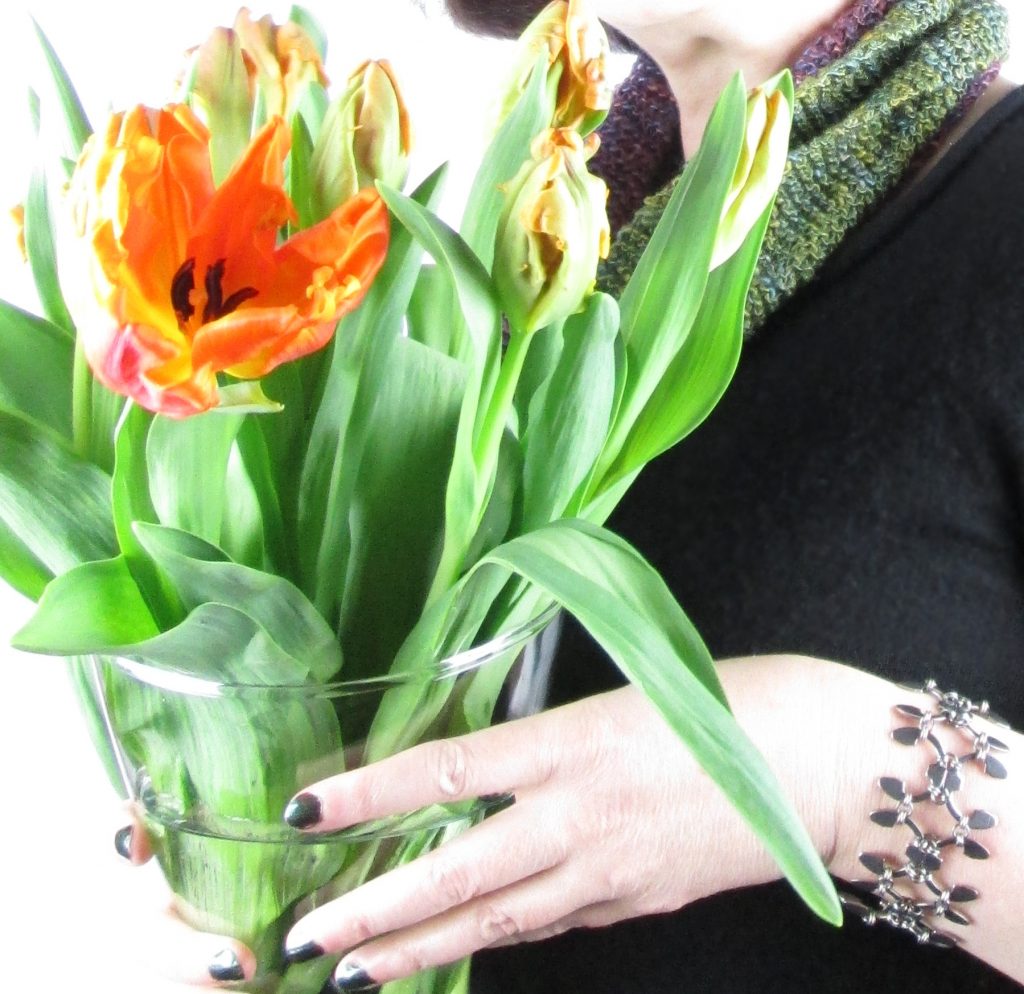 Curious about these flowers? Click on any image to see more.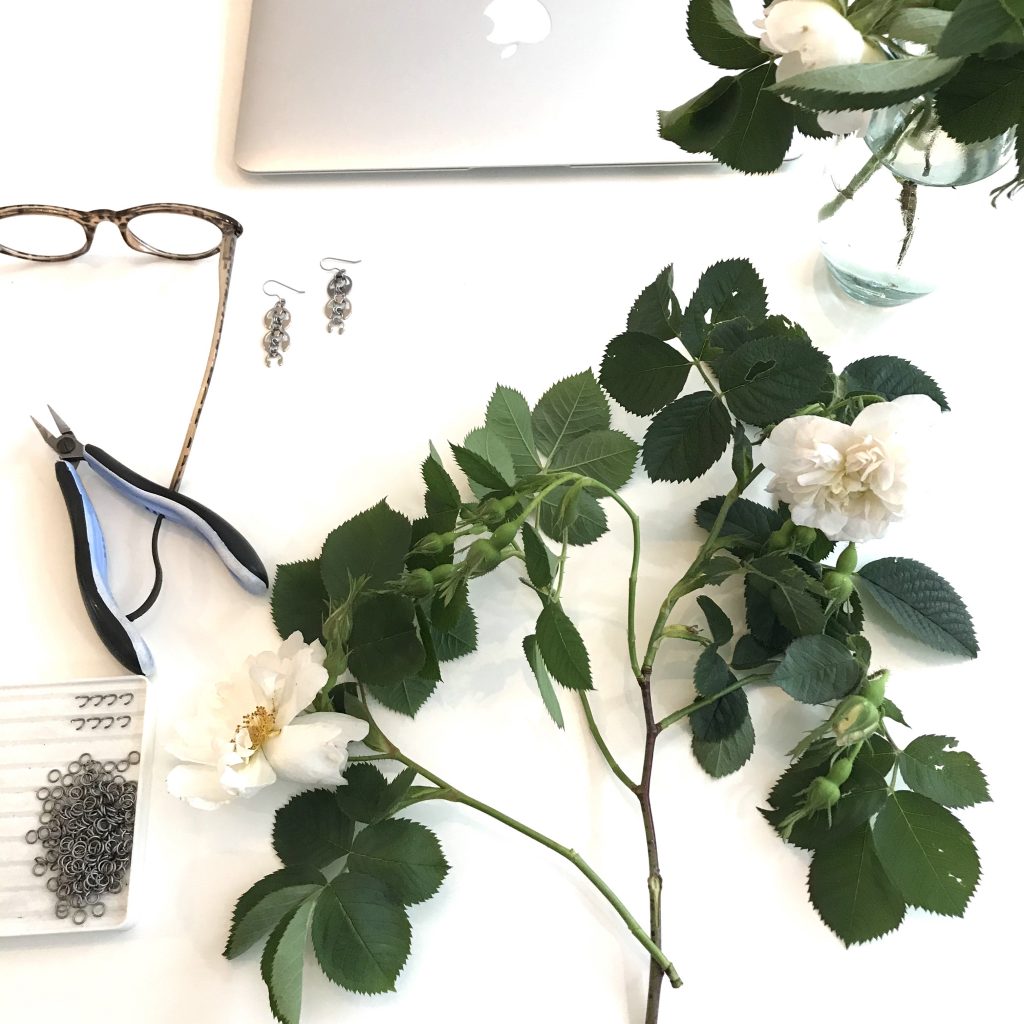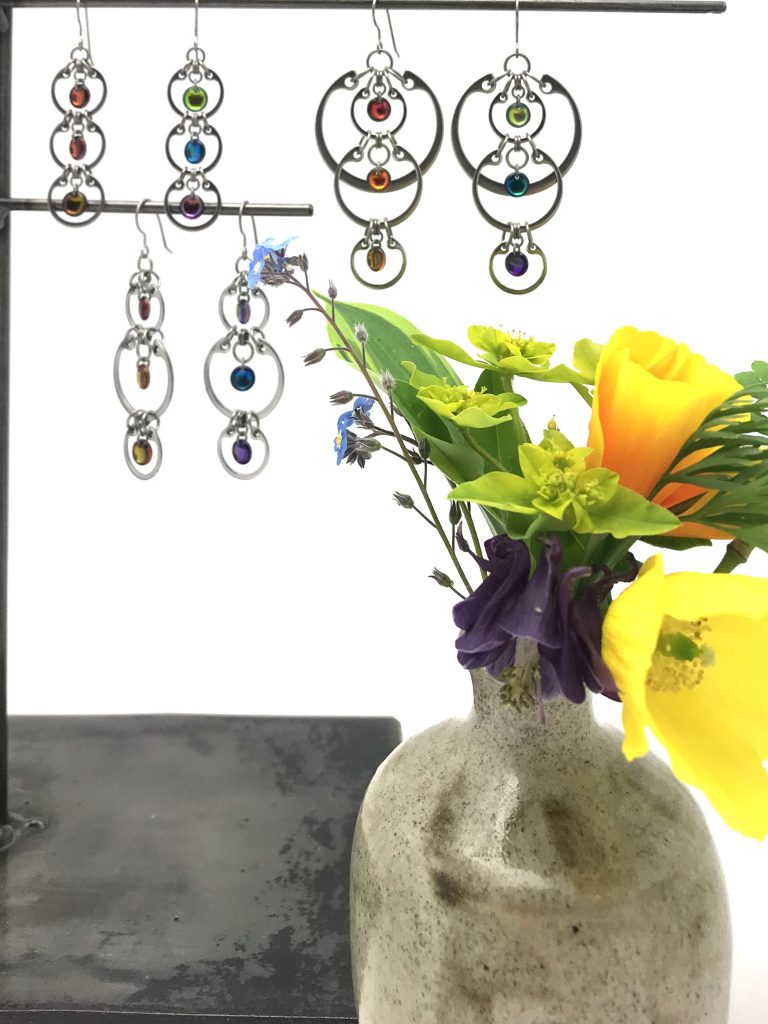 I added new designs to the Industrial Glass Rainbows collection (and brought a mini-rainbow of flowers into my studio!)
I designed and launched the Delicate Botanicals collection!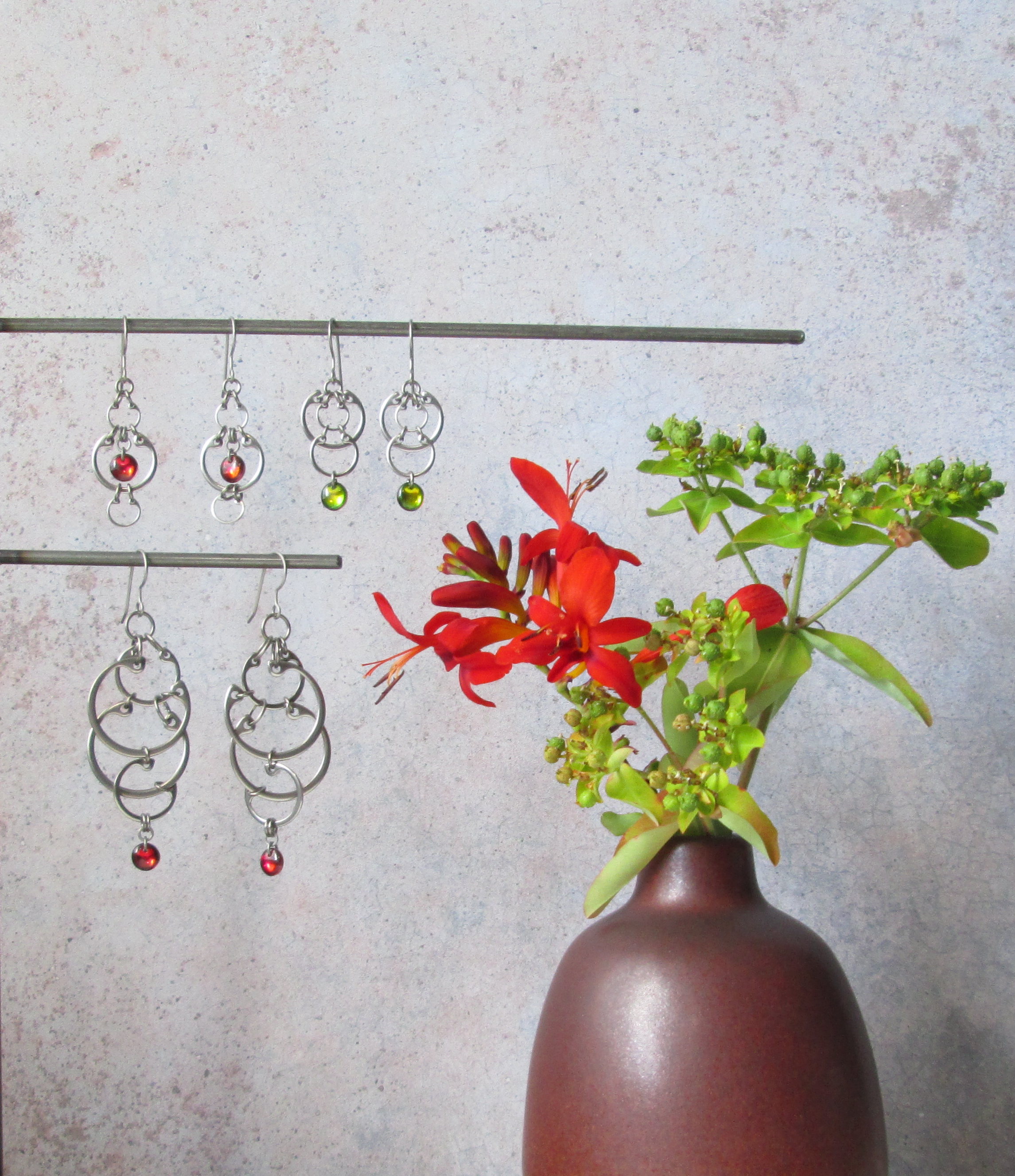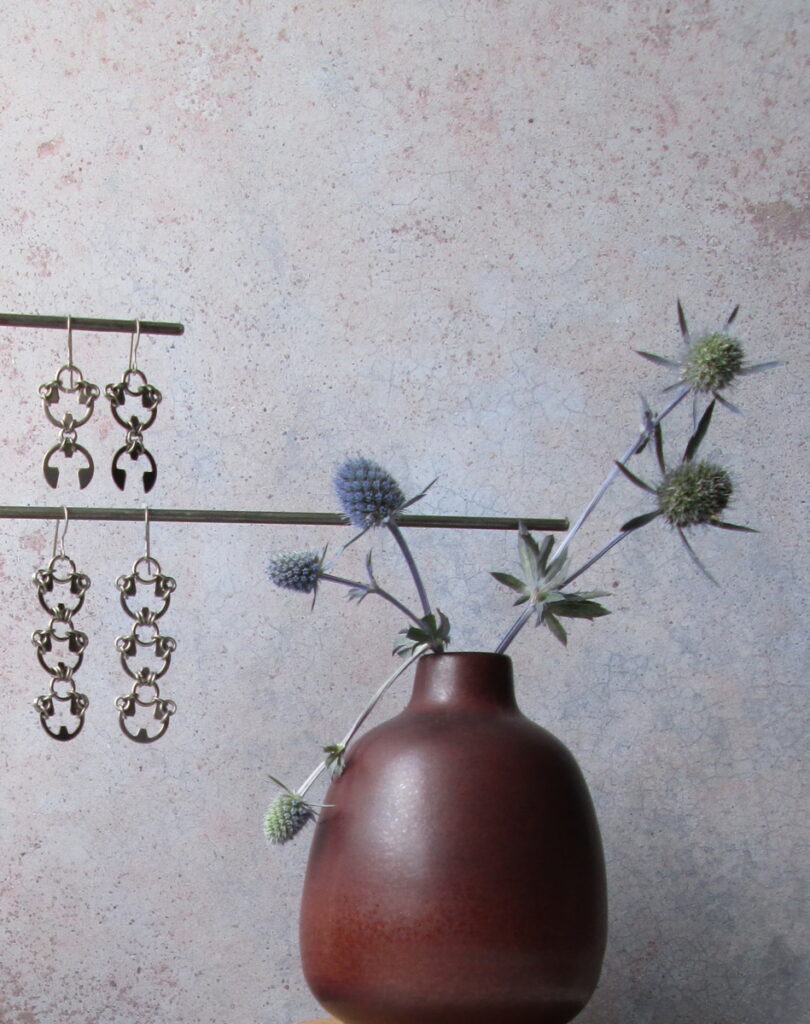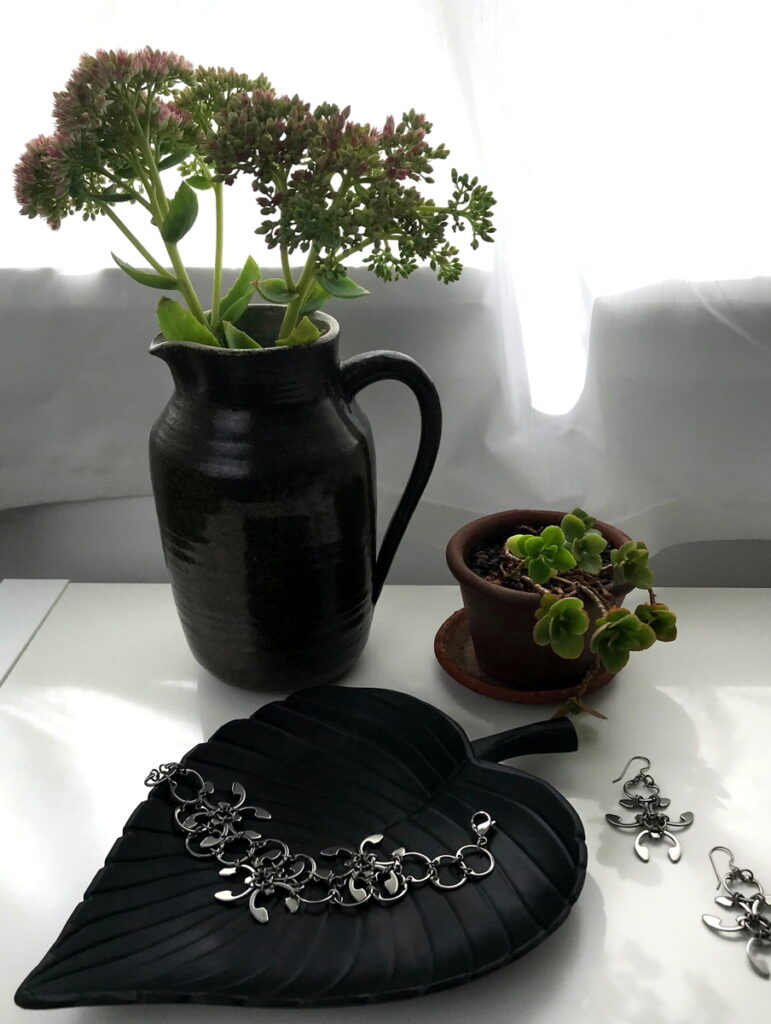 The Mechanical Garden collection will always be a favorite.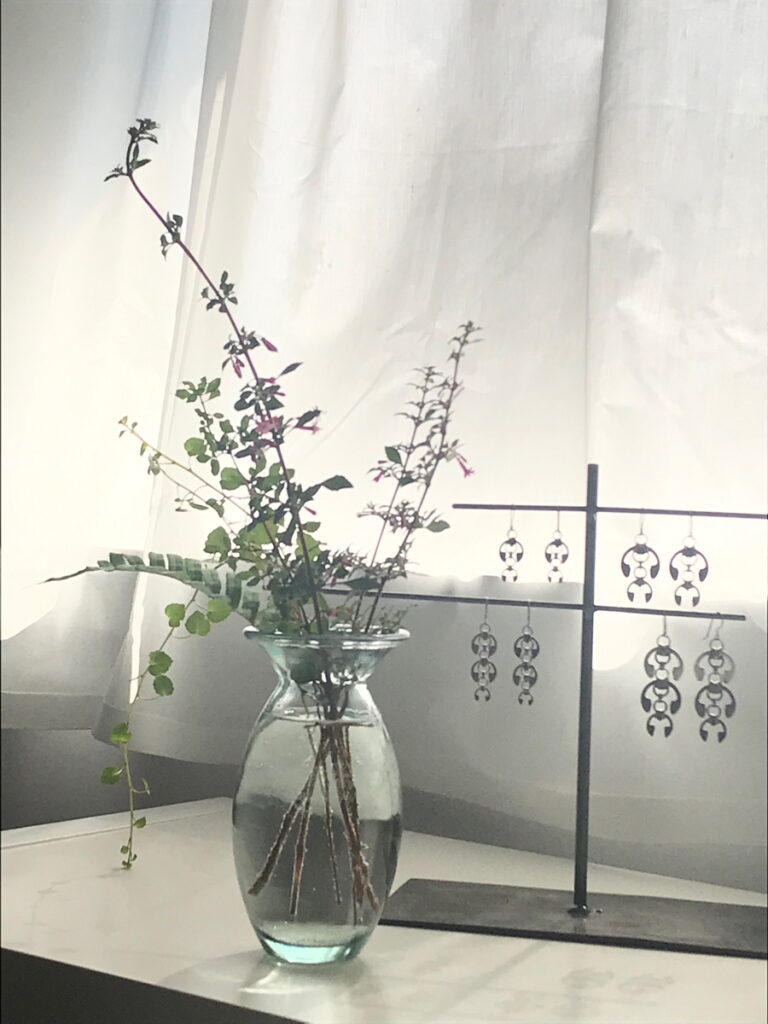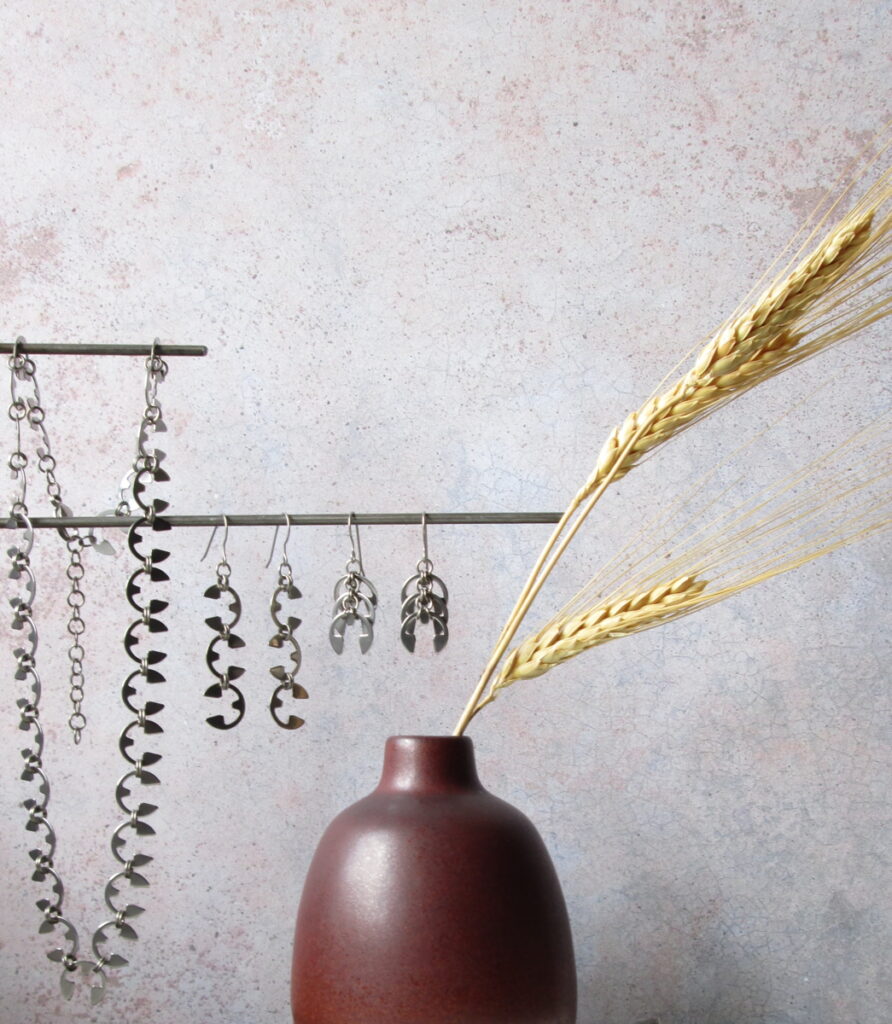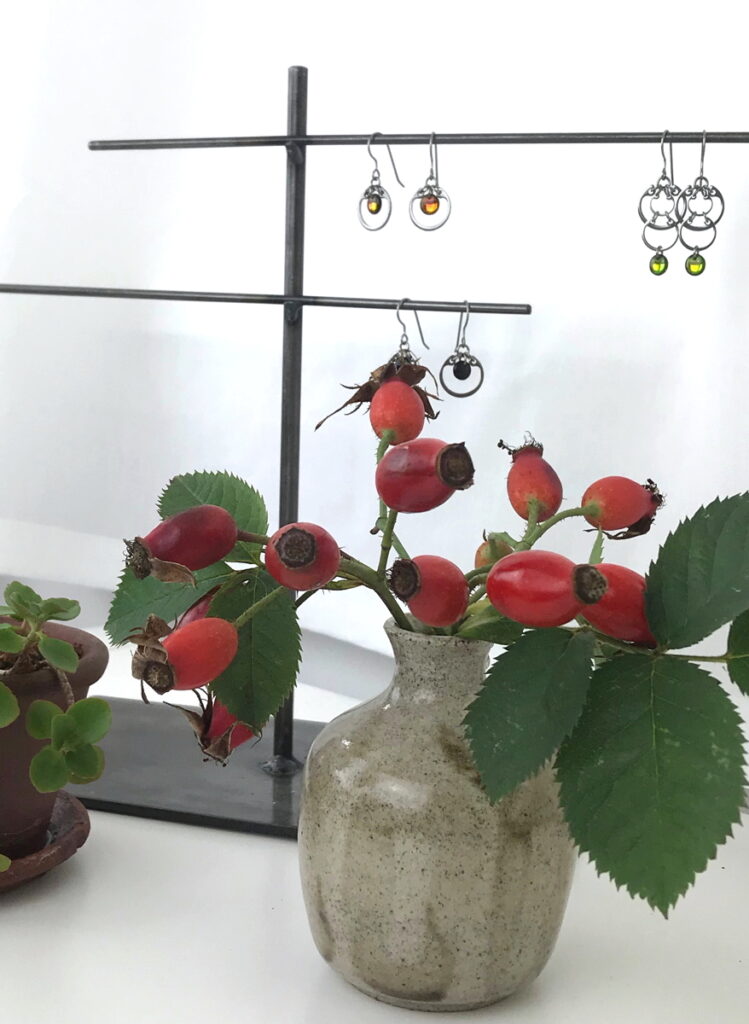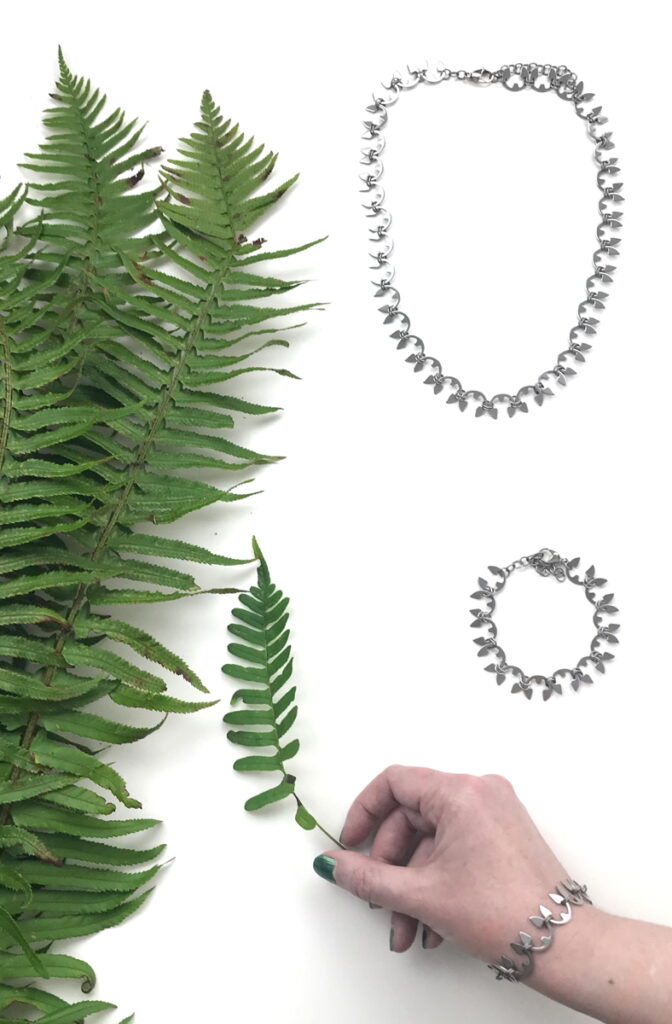 I took some fun new photographs of the Fern series.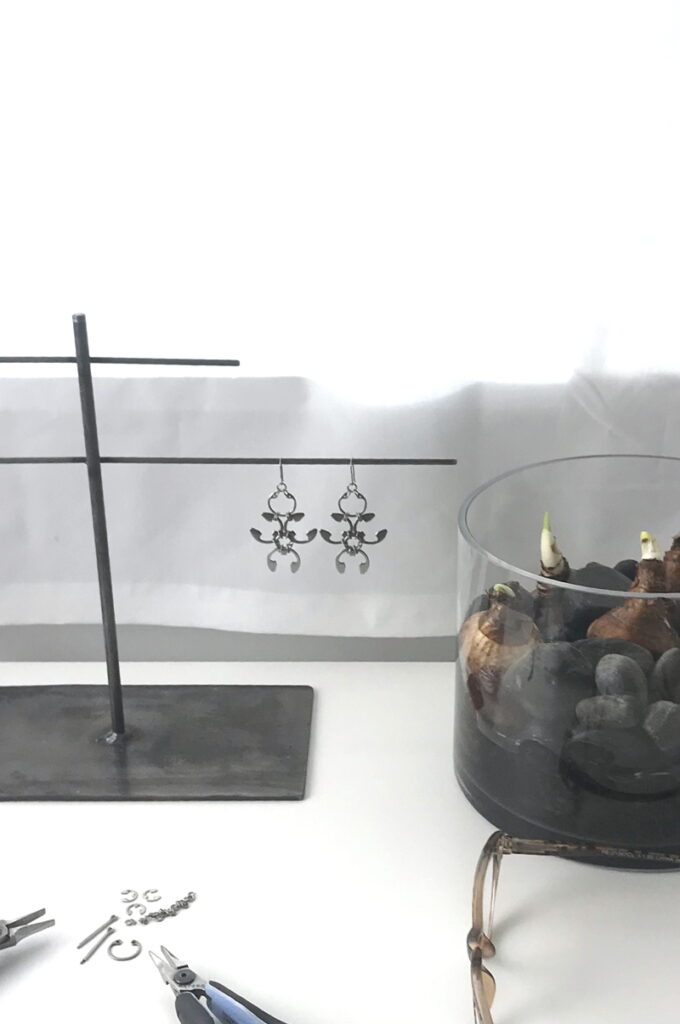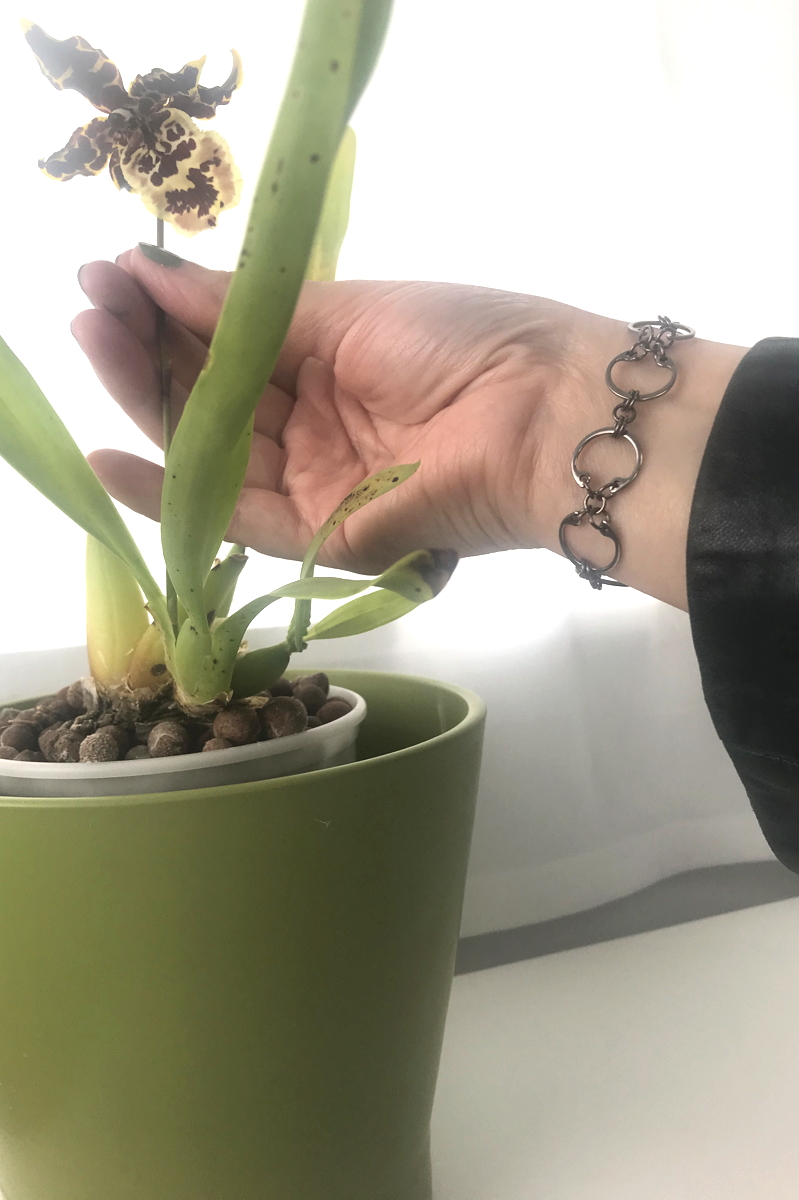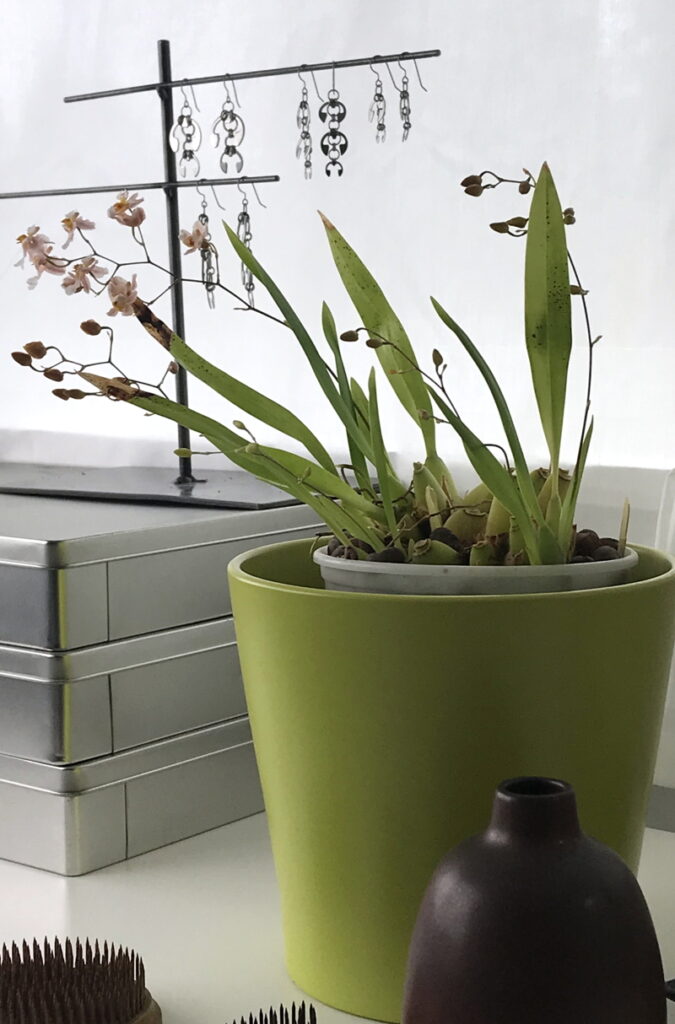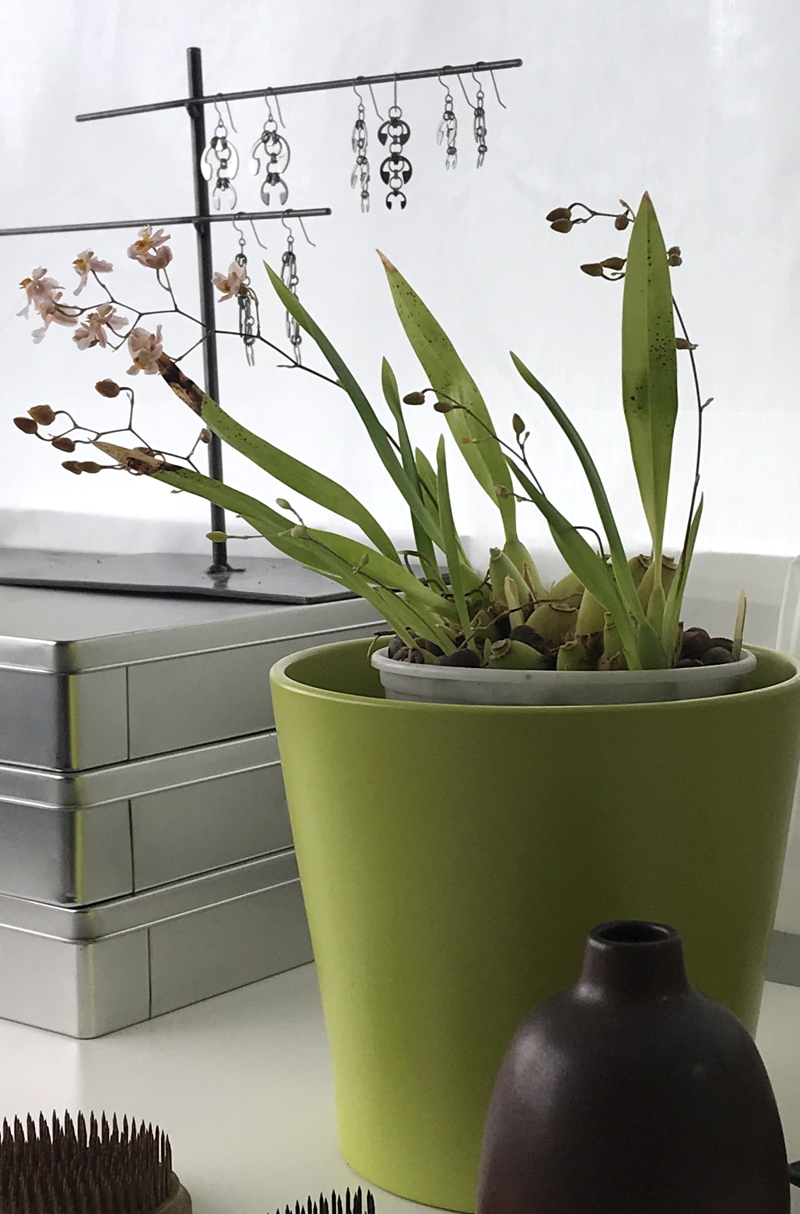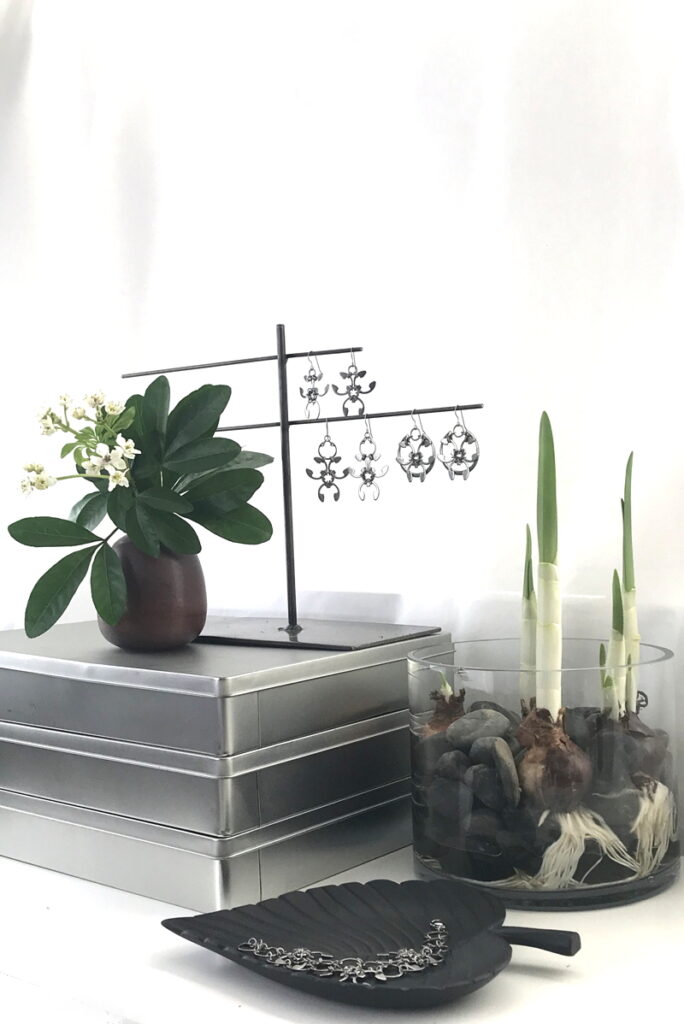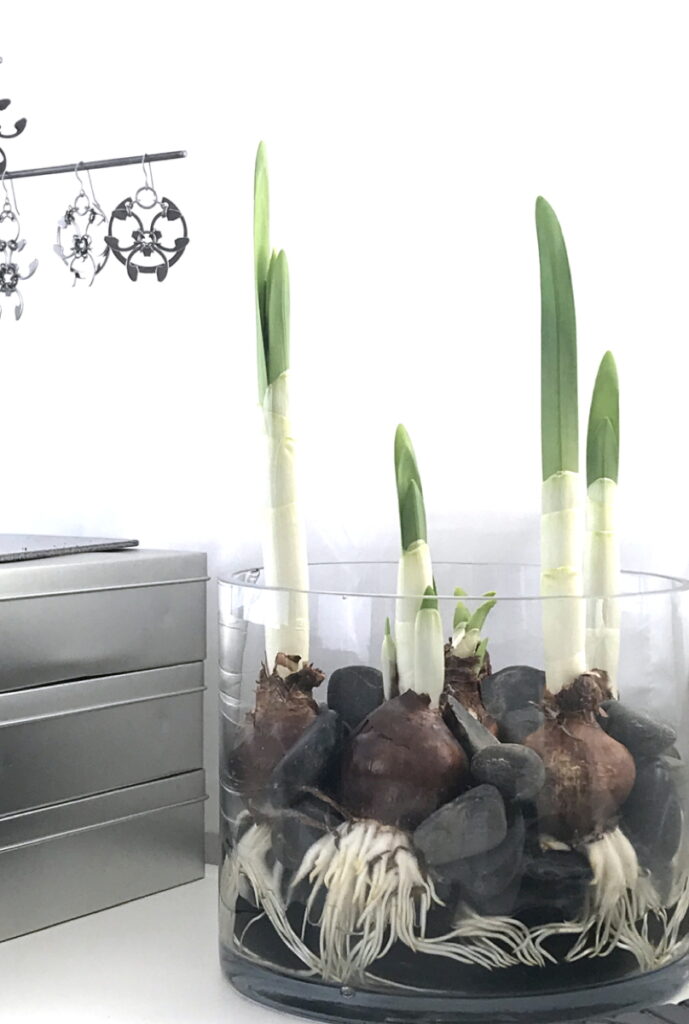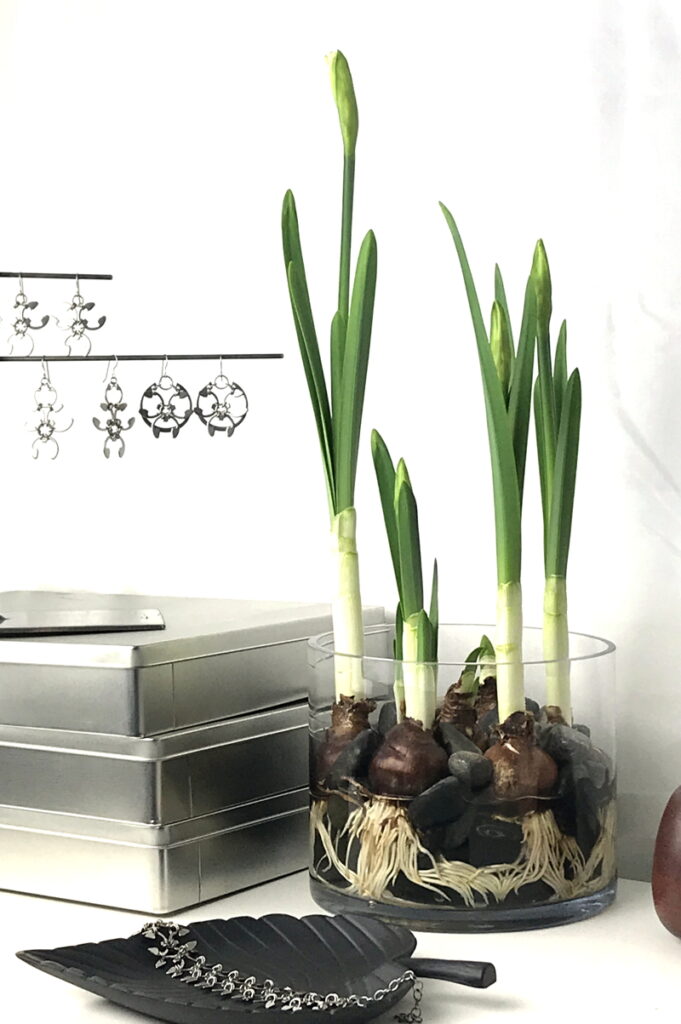 And I forced some paperwhite narcissus indoors — they're still blooming, and the fragrance is amazing!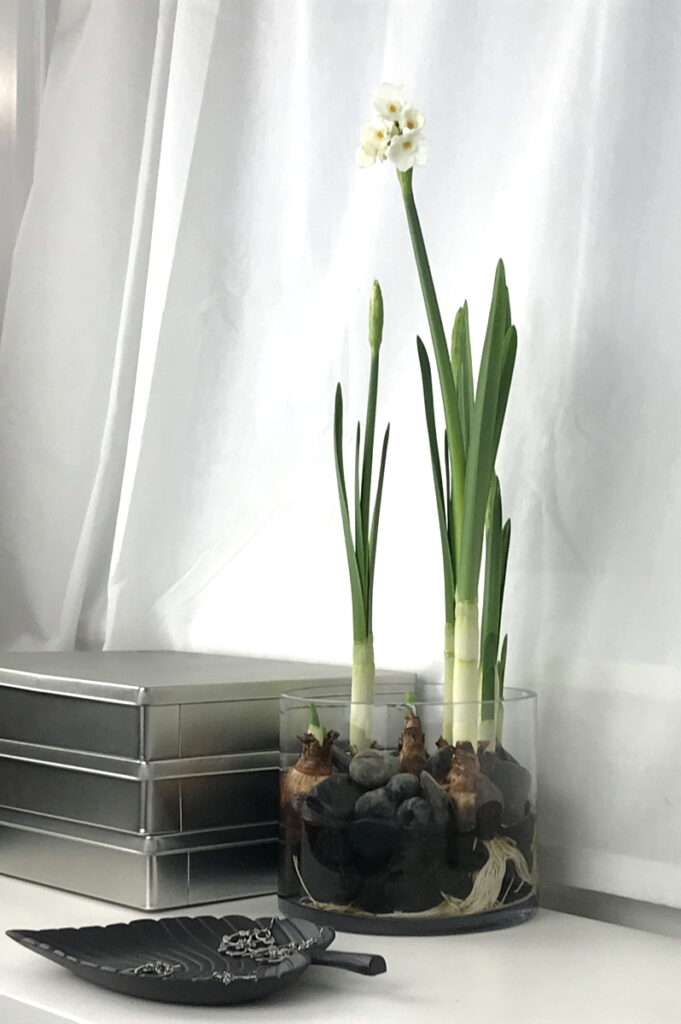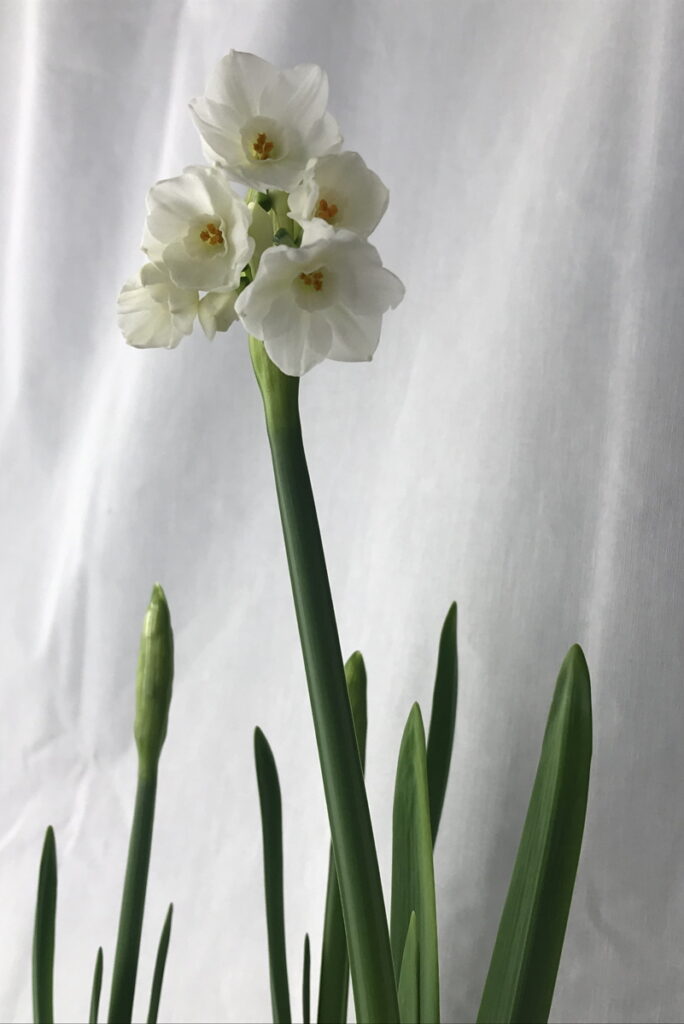 I shared a peek outside my studio too — here's where my orchids and other houseplants grow, when I'm not enjoying them in my studio!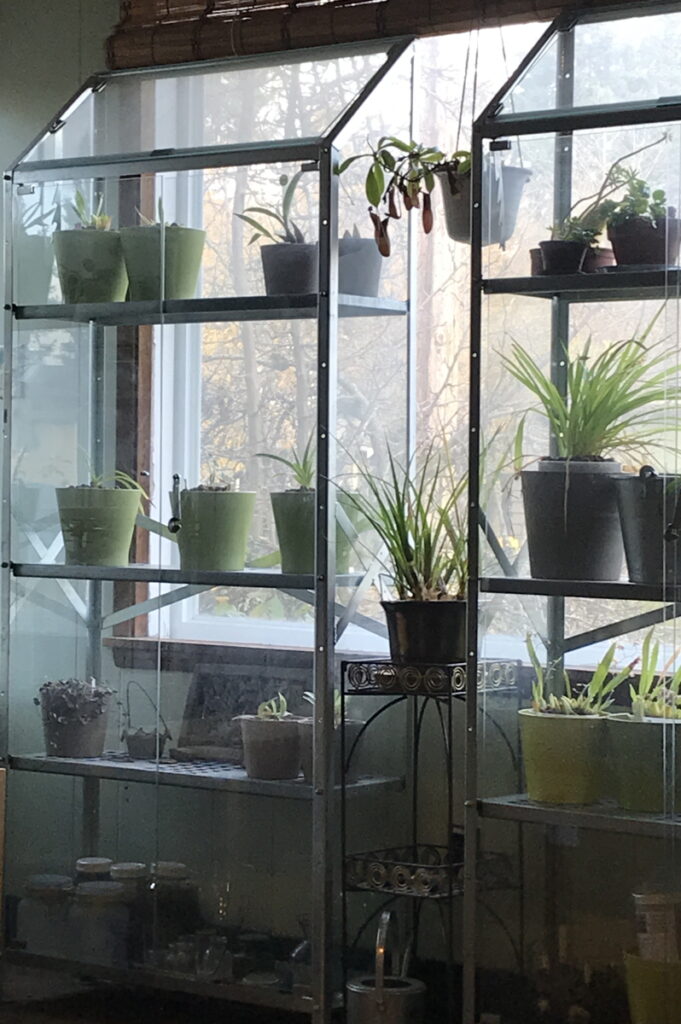 Want to see more sneak peeks into my studio and what's blooming there now? See the studio flowers tag.