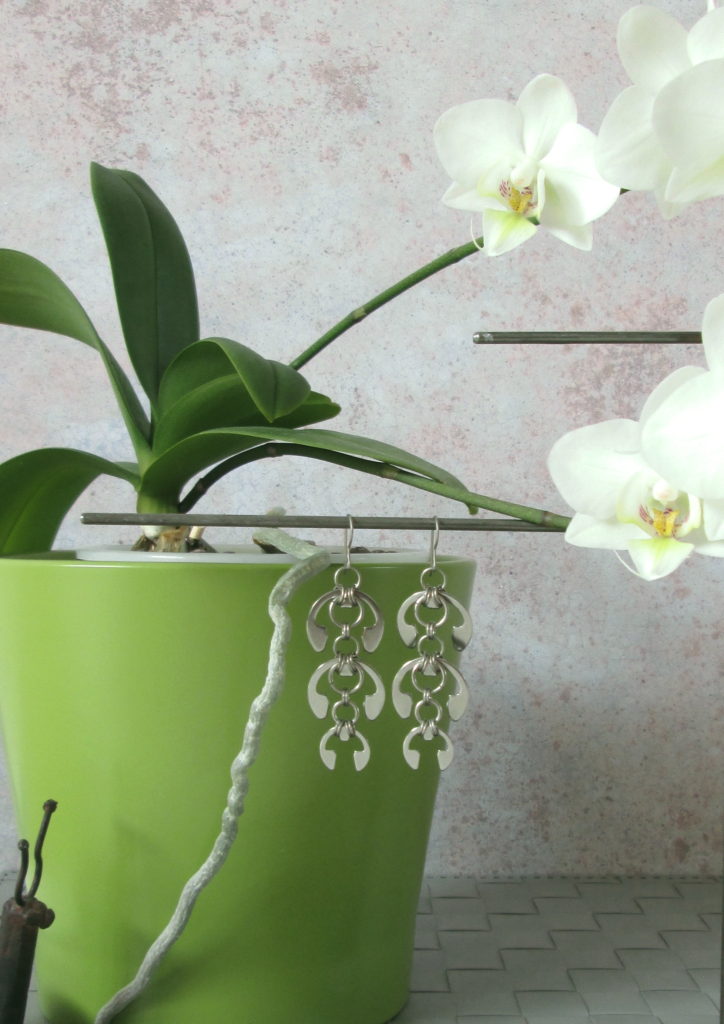 Phalaenopsis Orchid + Laburnum Earrings: Studio Flowers & Jewelry Vignette
The last part of winter seems the hardest — I'm so ready for a bit of color and greenery in my day! All the more reason to arrange a bit of beauty in my studio. I brought a miniature Phalaenopsis orchid in a green pot into my studio to admire while it's in bloom. I love how the shape of my Laburnum earrings echoes the orchid flowers, and the hint of edgy cheekiness my cast iron snail candle holder provides.
Hang in there — spring has to come soon!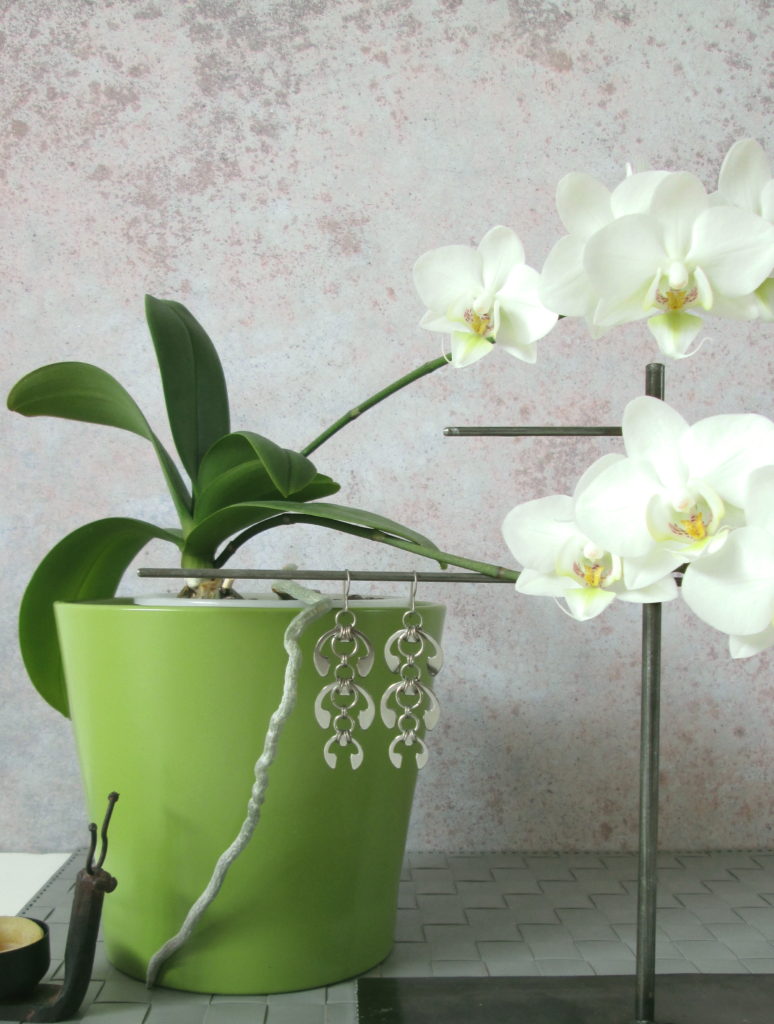 Need a little more beauty in your day? See more jewelry vignettes with my studio flowers!
Save
Save