I'm so excited to announce Wraptillion's exclusive designs for the FriendShop's Shakespeare in Seattle collection, celebrating First Folio! The Book That Gave Us Shakespeare, on tour from the Folger Shakespeare Library.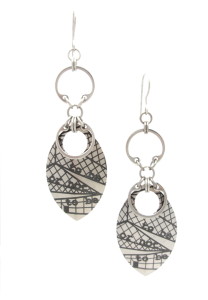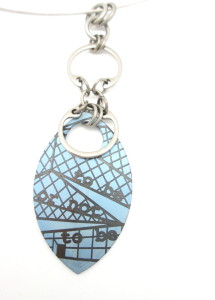 See the First Folio at Seattle's Central Library, printed in 1623 by members of Shakespeare's own acting company, during its sole tour stop in Washington state. Then visit the FriendShop near the Central Library's 5th Street entrance to see these exclusive pieces.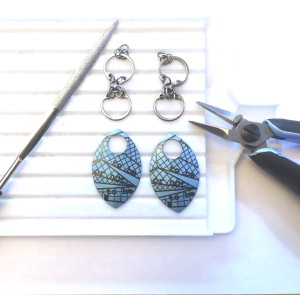 Wraptillion's Shakespeare in Seattle pieces were designed in collaboration with the FriendShop, were engraved by local engraver 6 by 6 Arts, and were handcrafted by me (local jewelry designer/maker Kelly Jones of Wraptillion), for a truly local Seattle-area experience. They feature a portion of the Central Library's exterior combined with Hamlet's classic reflection (the First Folio page on display in Seattle!), engraved on titanium and combined with Wraptillion's modern industrial hardware designs.
Interested in Wraptillion's exclusive custom design work? See more here!