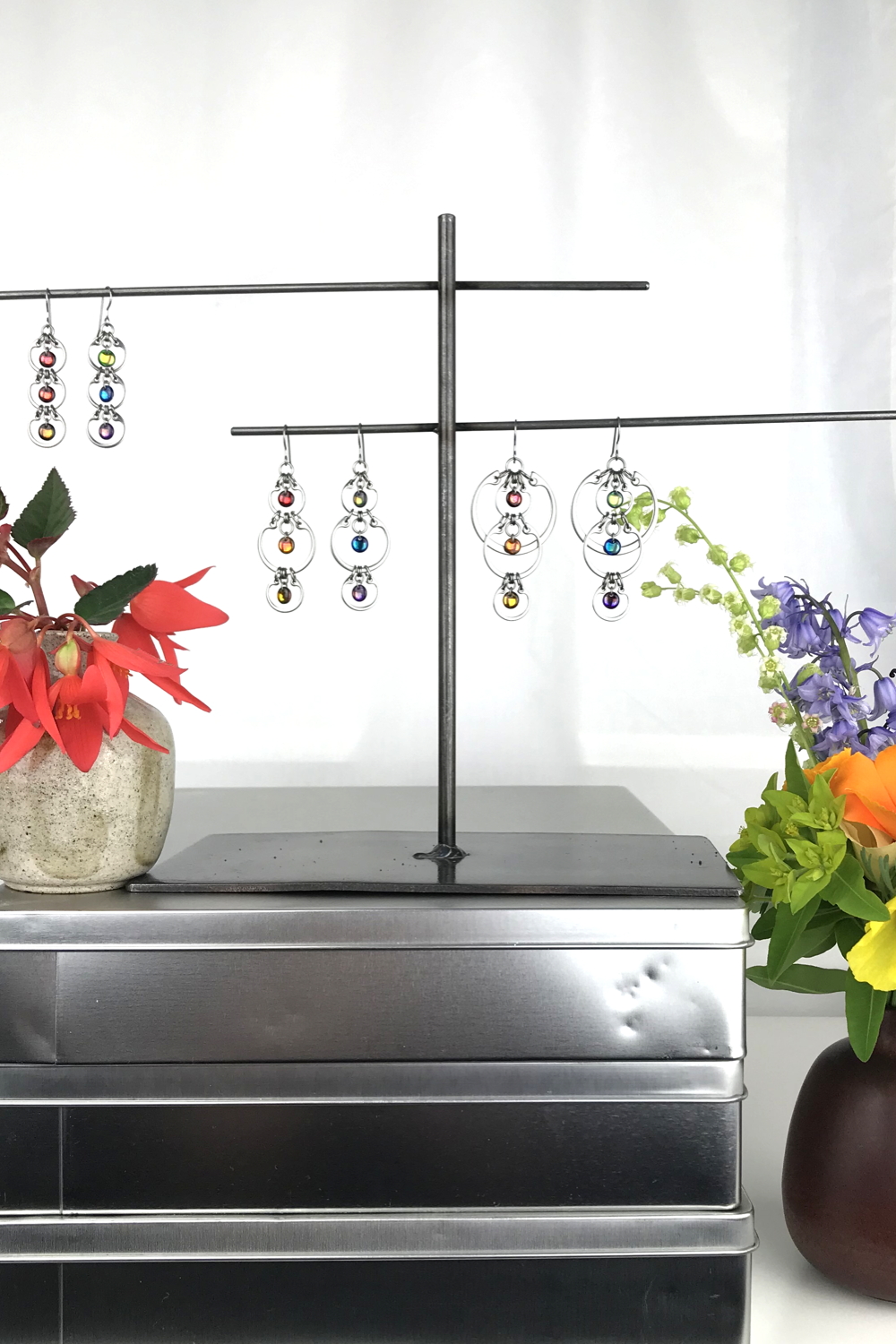 My latest modern botanical photo shoot might be done, but I'm still enjoying this rainbow of flowers in my studio! They aren't quite as visually satisfying tucked into a couple of bud vases as they were spread out into a spectrum all over my workspace, but they're still beautiful! Here's another view of the Cascading Rainbow Earrings, Alternating Rainbow Earrings, and Tripled Rainbow Earrings from Wraptillion's Industrial Glass Rainbows modern jewelry collection too.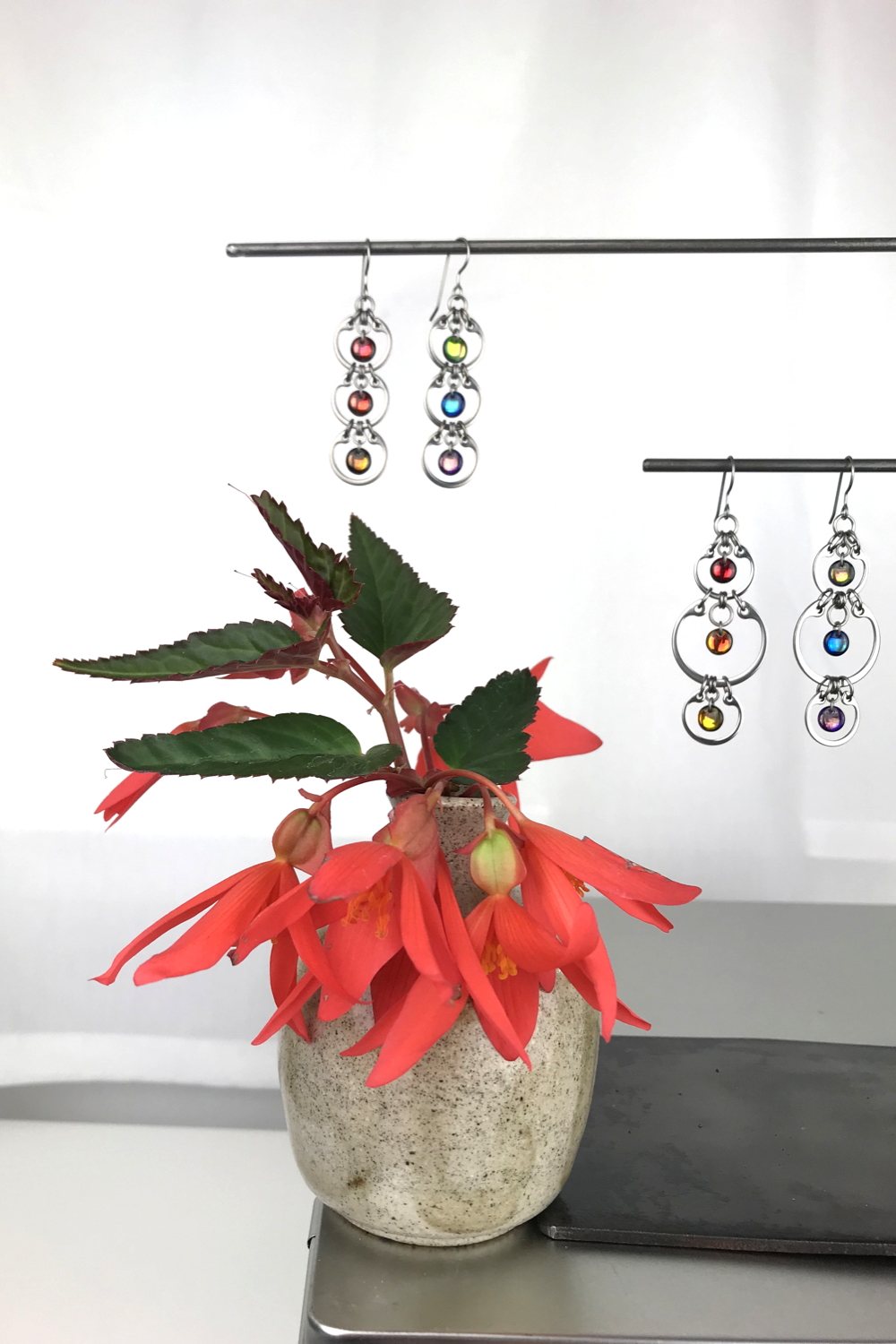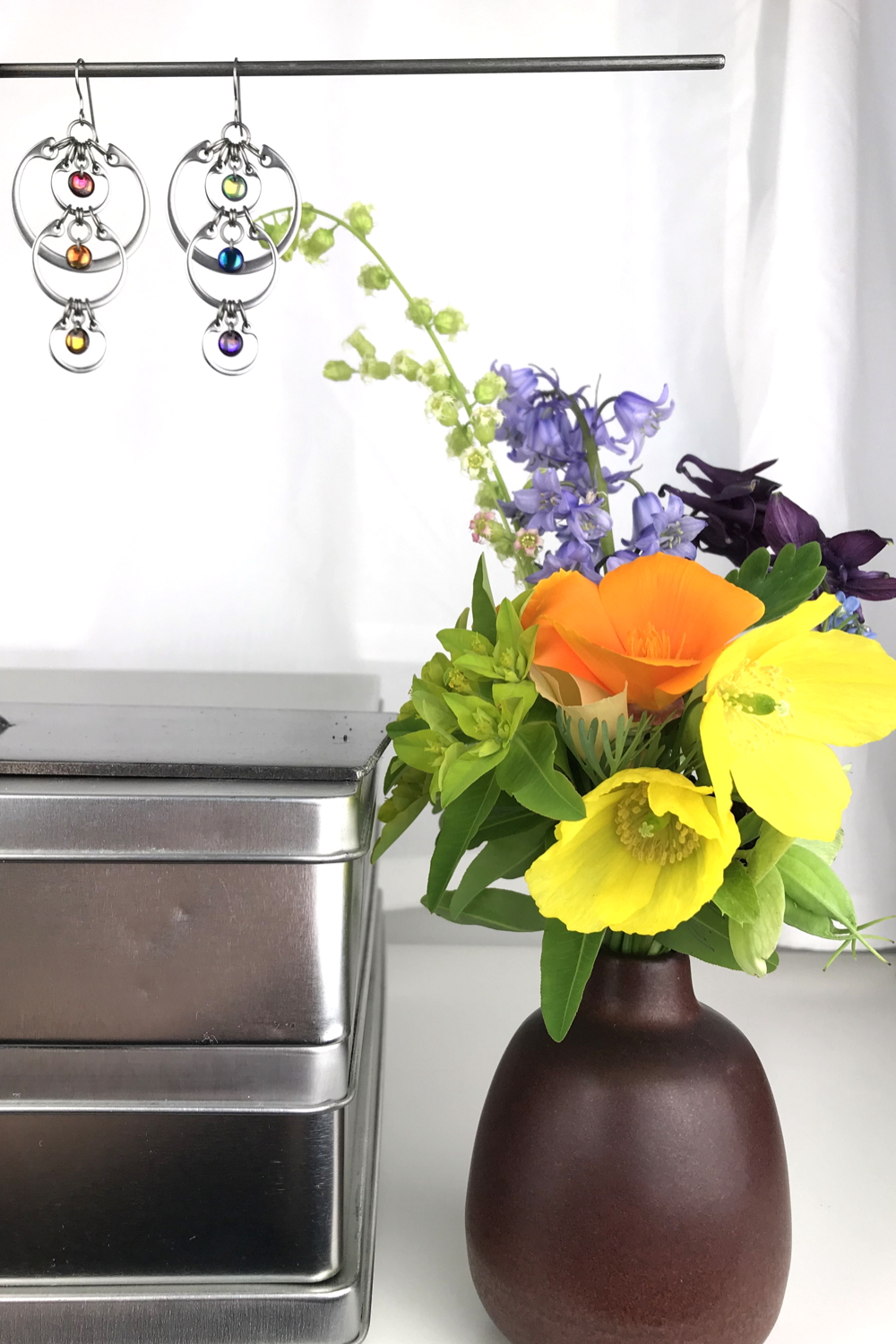 Wondering where these flowers come from? Most come from scavenging around in my garden, looking for beauty wherever I can find it. That's why my studio flowers change with the seasons (and why you might see bug-bitten leaves here and there!) They're not about perfection; they're about finding beauty where I can.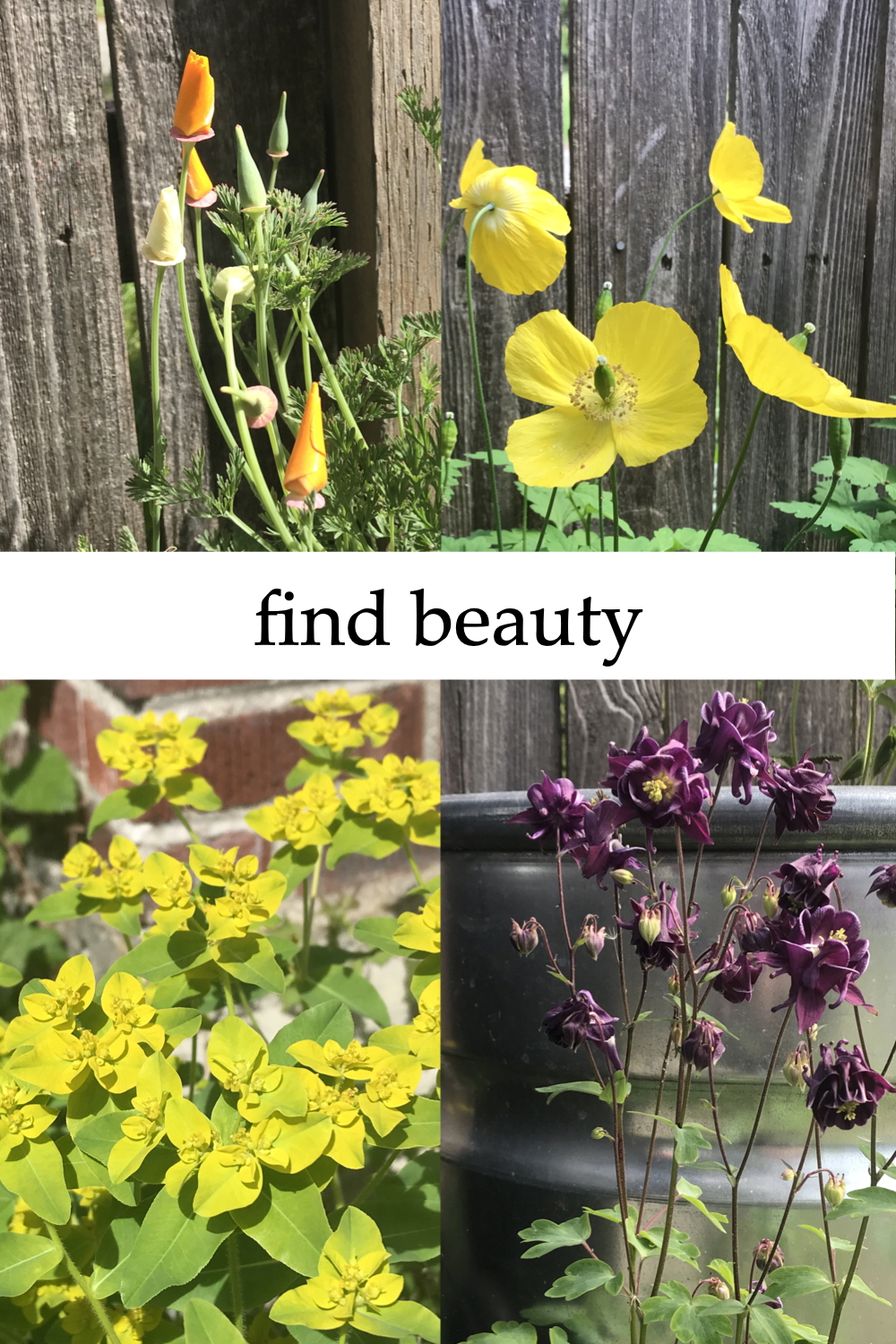 See more of my studio flowers, and think about how you can bring a little more beauty into your workspace!