studio flowers: sea holly (Eryngium sp.)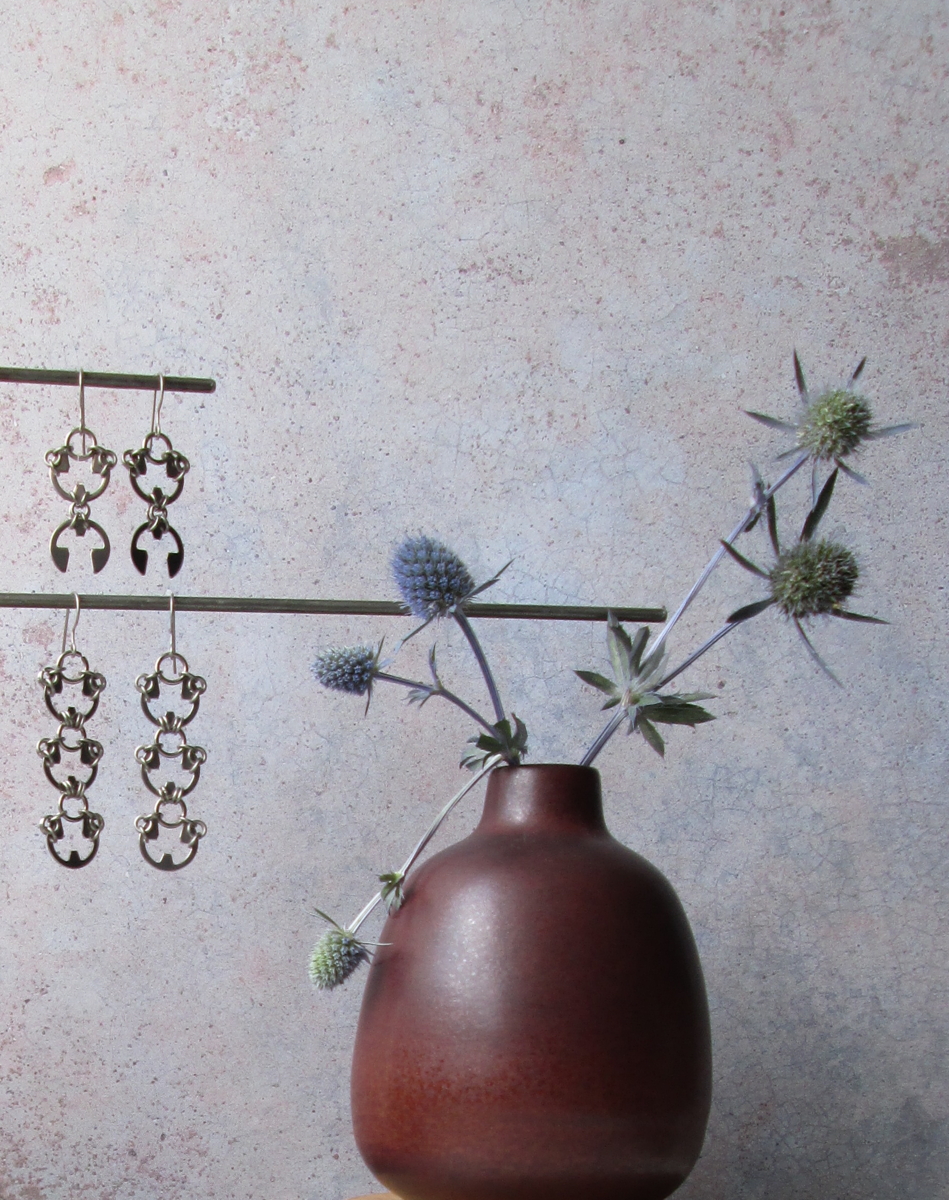 These sea holly flowers are fading now, but they're still so sculptural and beautiful I couldn't resist picking them. They're one of the Eryngium species — Eryngium amethystinum, I think maybe? — and they're electric blue at the height of blooming. These ones seeded themselves into the gravel in front of the bed I'd planted them in, reminding me that sometimes beauty is where you find it.
I love how their spiky, jagged edges are echoed in my Delicate Botanicals collection, so I styled them with my Scarab Earrings and Lotus Earrings here. Little glimpses of beauty like this vignette help inspire me as I work.
I'm using my favorite Heath Ceramics bud vase in Redwood again here — it's still one of my favorites.
Here's my Garland Bracelet from the Heat Patina collection with another form of sea holly, at an earlier stage of bloom. Florists sometimes carry these long-stemmed forms, and I love how sculptural they are in a flower arrangement.
Looking to bring more beauty into your everyday life too? See more of my studio flowers.
Curious about the Delicate Botanicals jewelry collection? See more here.
Shop the Delicate Botanicals collection