studio flowers: sedums with the Garland bracelet and earrings, in late summer light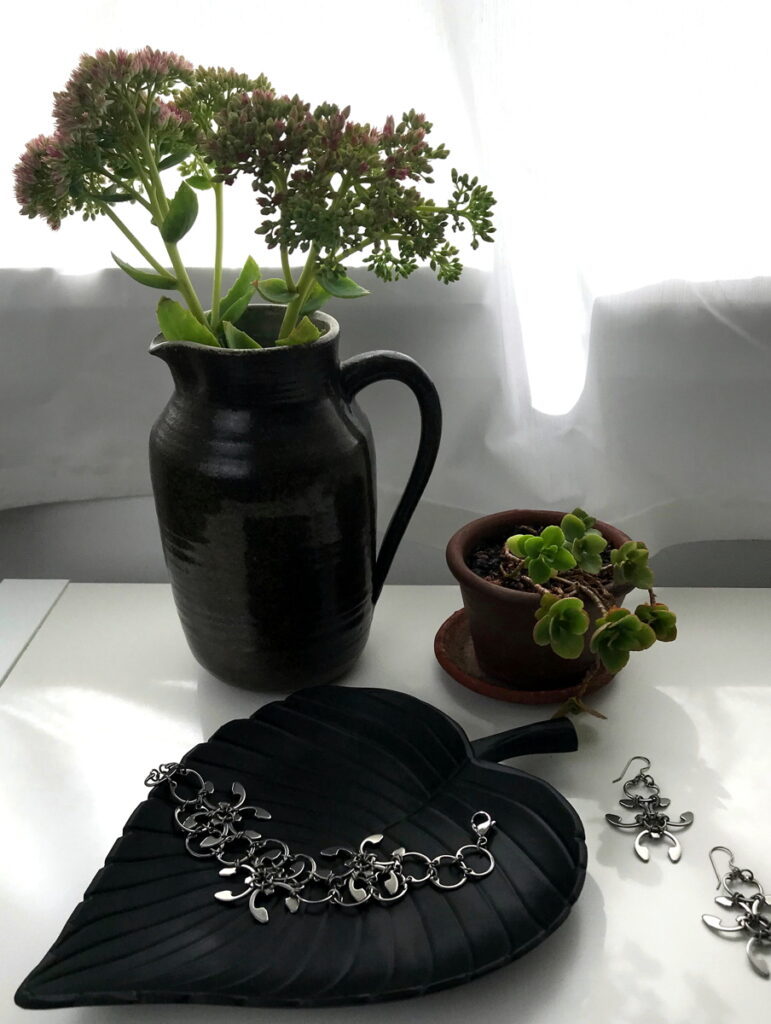 Last week's studio flowers still look beautiful — I love how long-lasting cut sedums are. This small potted succulent might be a sedum too? The late summer light streaming in is incredible — I've been transfixed by the shifting patterns of shadows all morning.
Shown, as always, with what I've been working on: the Garland bracelet and earrings from the Mechanical Garden collection. (These are some of my go-tos when I get dressed up and for photos. That mix of shape and negative space, delicate and tough, edgy and organic just gets me every time.)
Click to see more of my studio flowers, if you love small everyday moments of beauty too.