Winter to Spring: Studio Flowers & Jewelry Vignette
I can't wear all my jewelry all the time, so I love to create jewelry vignettes in my studio. These unexpected combinations of whatever's around add some beauty to my day.
Shown: My favorite new reading glasses (in leopard!), a beautiful dark purple hellebore flower in a tiny Heath Ceramics bowl, my Trellis Earrings in plain stainless steel, and the Avtal leaf bowl from Ikea. I love the way these shapes and colors work together!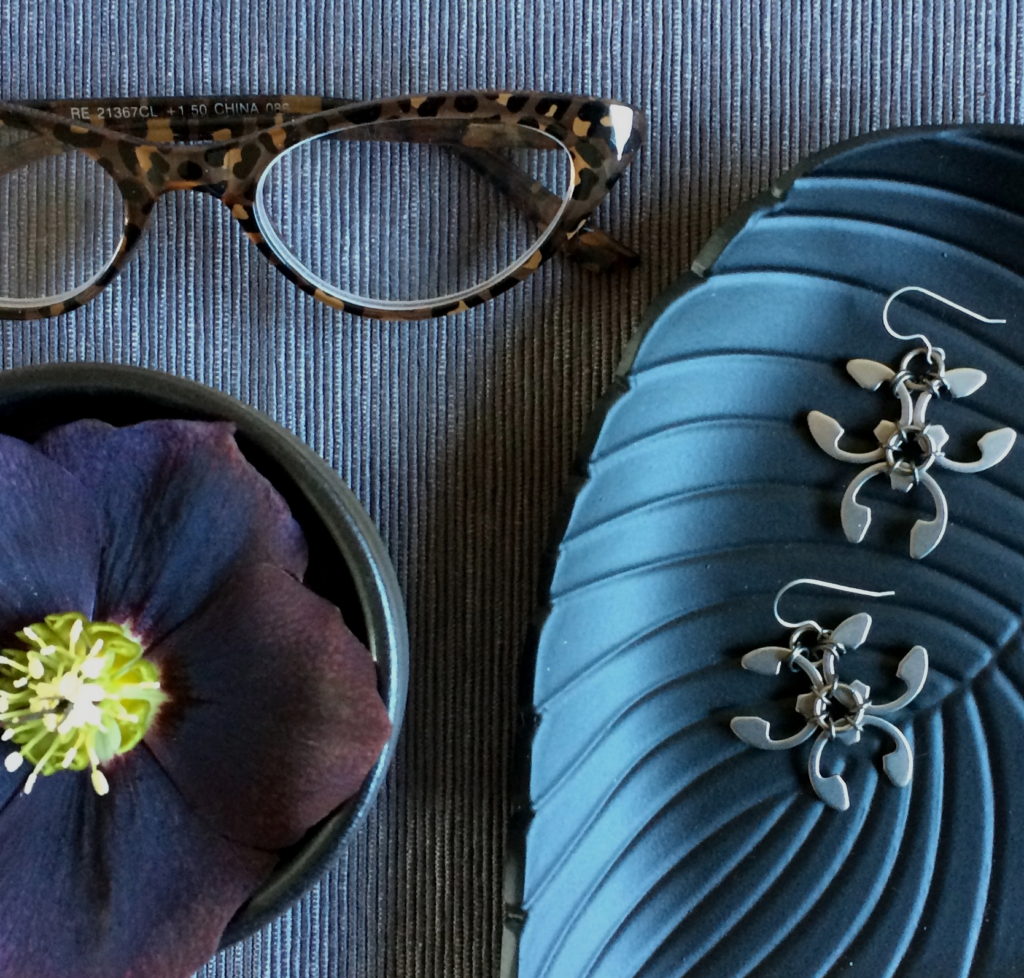 Click here to see more jewelry vignettes!
Save