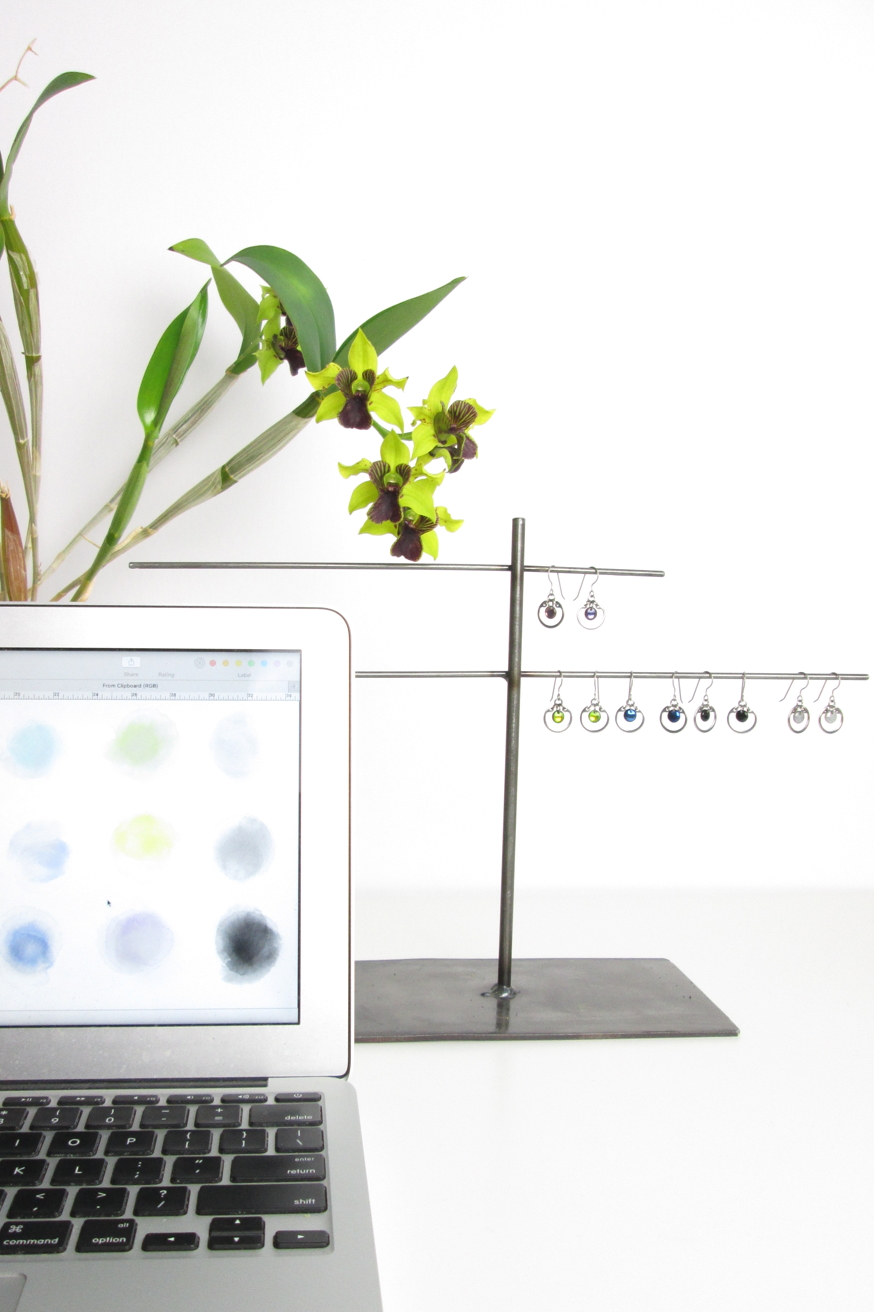 The closer we get to spring, the more I'm dreaming of color… Smokey lavender purple, pale icy blue, sage green, dark denim blue… I love my black and gray looks, but I always want a touch more color in spring.
So, I've added a couple of limited edition seasonal colors to my classic Small Circle Earrings' color palette: meet Chartreuse Green and Lavender Purple! (Scroll down in my shop to see them — they're below the black pair.)
These new colors won't stay in stock forever — I need to make room for the next season. So if you love them, check them out now!
Want to be the first to hear about new colors and styles?
PS Just here for my studio flowers? This gorgeous orchid is Dendrobium 'Green Flash' — it's been a reliable bloomer for me for years! I bought mine from Seattle Orchid.