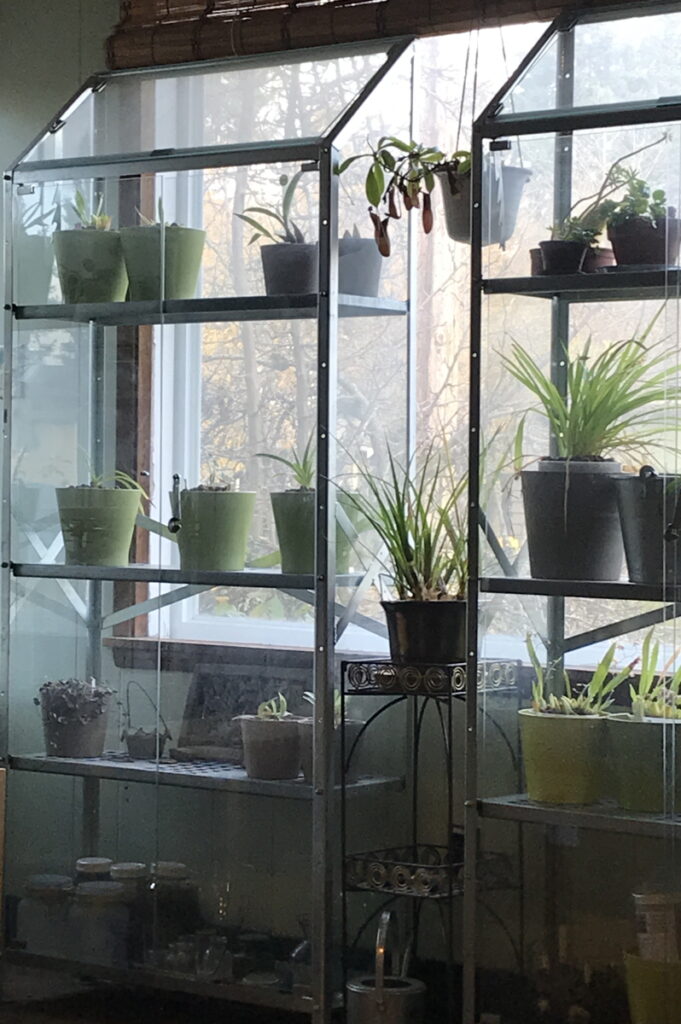 If you've been following my studio flowers posts, you might be wondering where my potted orchids and other houseplants live when they're not blooming in my studio. Here's a behind-the-scenes look at my living room plant shelves!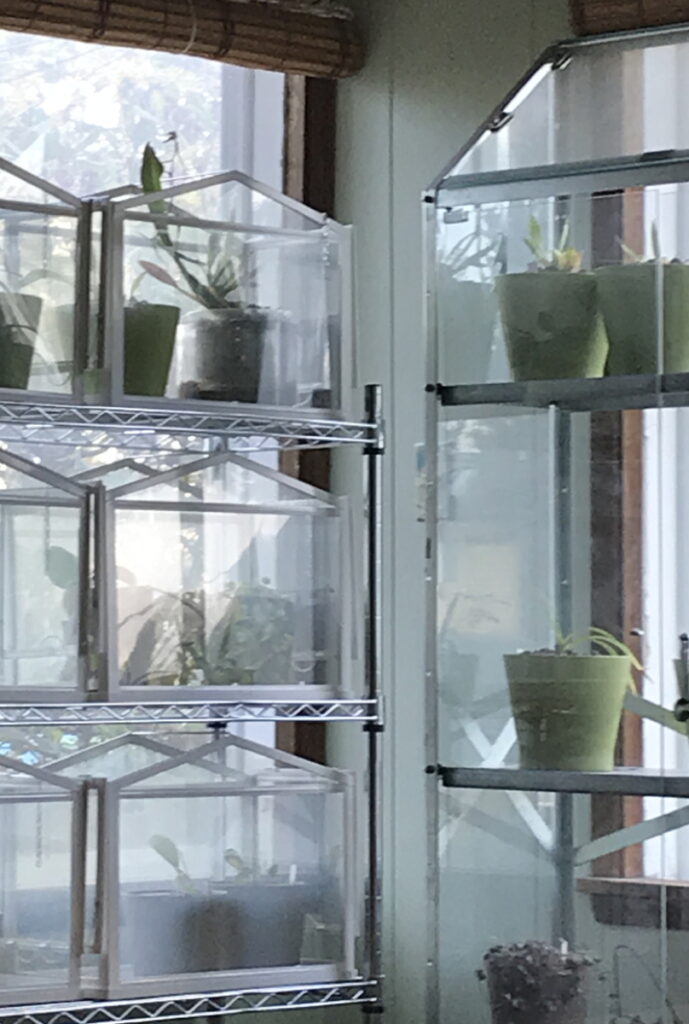 These east- and north-facing windows have the best light in my house, and that's what the orchids I grow need to rebloom well. (Phalaeonopsis live mostly in the north-facing window, and Oncidiums and a few other higher-light types live in the east-facing window — Euchile mariae and Oncidium 'Tsiku Marguerite' have appeared in my studio, as well as a small sedum I keep as a houseplant.)
My vining tropical pitcher plant (Nepenthes ventricosa, I think?) hangs in the east window. Hopefully the Queen's Tears (Bilbergia nutans) will visit the studio when it blooms this winter — the amazing green and blue flowers are some of my favorites! It's a large bromeliad, and a "passalong plant" — it's easy to pass an offshoot on to someone else. Mine came from my granddad. He's been gone for years now, and I think of him whenever it blooms. I love decorating my home with the things (and plants!) that have meaning to me, like that one. It's a lifelong project, never finished — I'm always editing, always changing things. But it's so much more satisfying to have my home fit who I am, where I came from, and where I want to go. (Just like my personal style!)
If you enjoyed this glimpse into my secret plant life, you can see more of my behind-the-scenes studio flowers posts here! Don't forget to bring a little more beauty into your world.