the Wisteria series, from the Mechanical Garden collection
Wraptillion's Wisteria jewelry series is inspired by trailing clusters of Wisteria blossoms — such an incredible sight (and scent!) each spring. These modern chainmaille earrings, bracelet, and necklaces have an almost Art Deco feel, with their articulated spiky edges and striking patterns. (I feel like the fantabulous Phryne Fisher would choose these!) Like all the Mechanical Garden jewelry, they're a perfect intersection between botanical inspiration and modern design.
The Long Wisteria Earrings, Wisteria Necklace, and Wisteria Bracelet really make statements: they're as gorgeous at a wedding or a black tie event as they are with jeans, heels, and a slinky top for an evening out. Beautiful, delicate, and still edgy.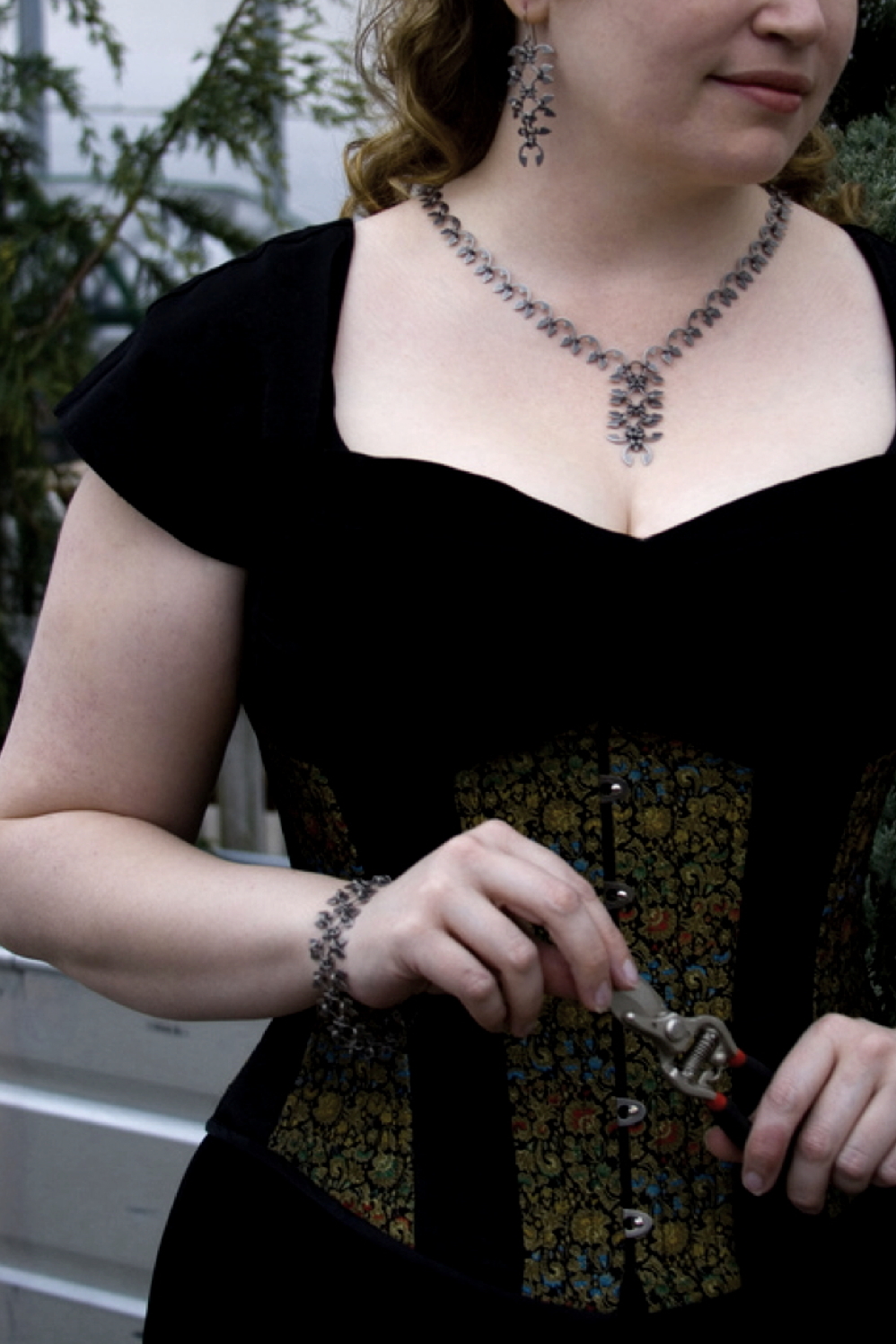 The Short Wisteria Earrings, Wisteria Pendant, and Delicate Wisteria Necklace are no less gorgeous, but a little less bold, and a little more casual. If you love unique jewelry that takes you from the office to an evening out (or want the perfect piece to pack for your next conference, presentations, dinners, and all), check them out! (You might like the Ivy Earrings too!)