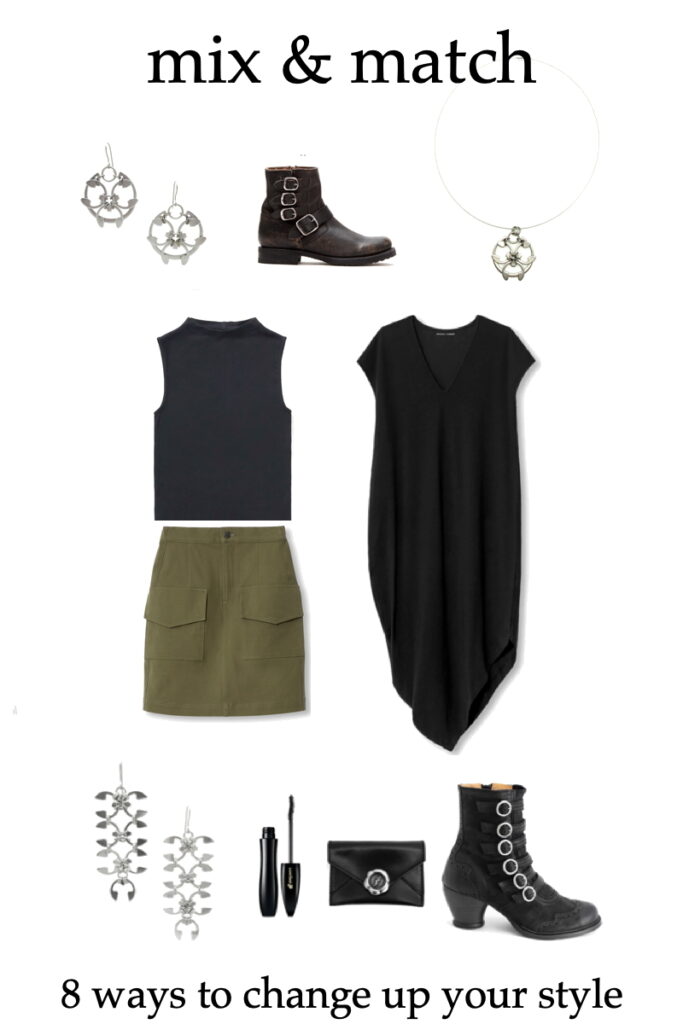 So, you've done the work and defined your personal style. You've filled your wardrobe with pieces you love that you wear all the time. Maybe you even tried a capsule wardrobe or two. Only, somehow it's all starting to feel a little…boring?
You don't have to abandon what you love to explore a new take on your style! Check out these outfit ideas for new ways to take your favorite basics in some fun new directions!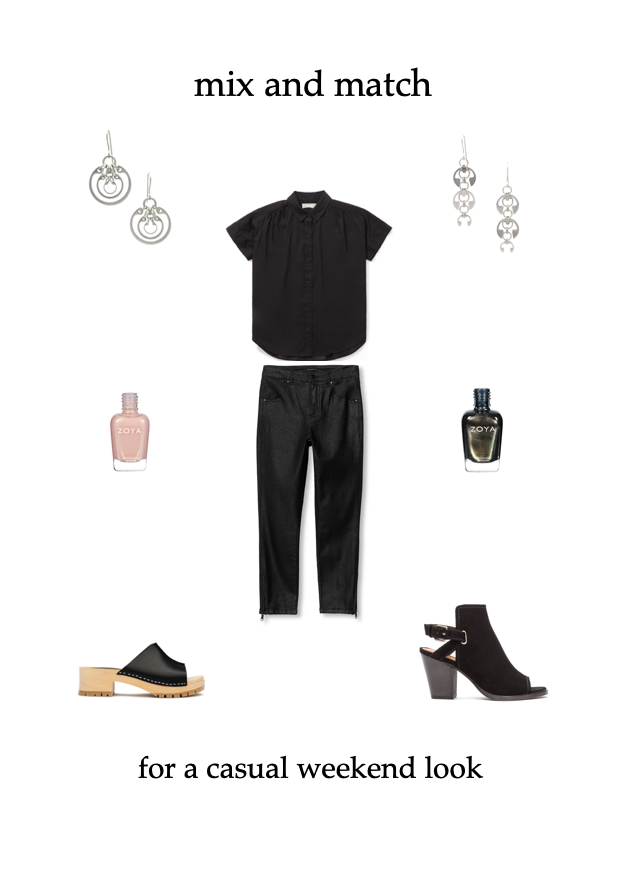 If you've been wearing that same look every weekend, it's time to try something new! Casual days are a great low-pressure time to try out a new style. Use your jewelry, shoes, and even your nails to make your favorite jeans and button down shirt feel fresh again with a classic or edgy twist, like these all-black outfit examples. Click to see outfit details.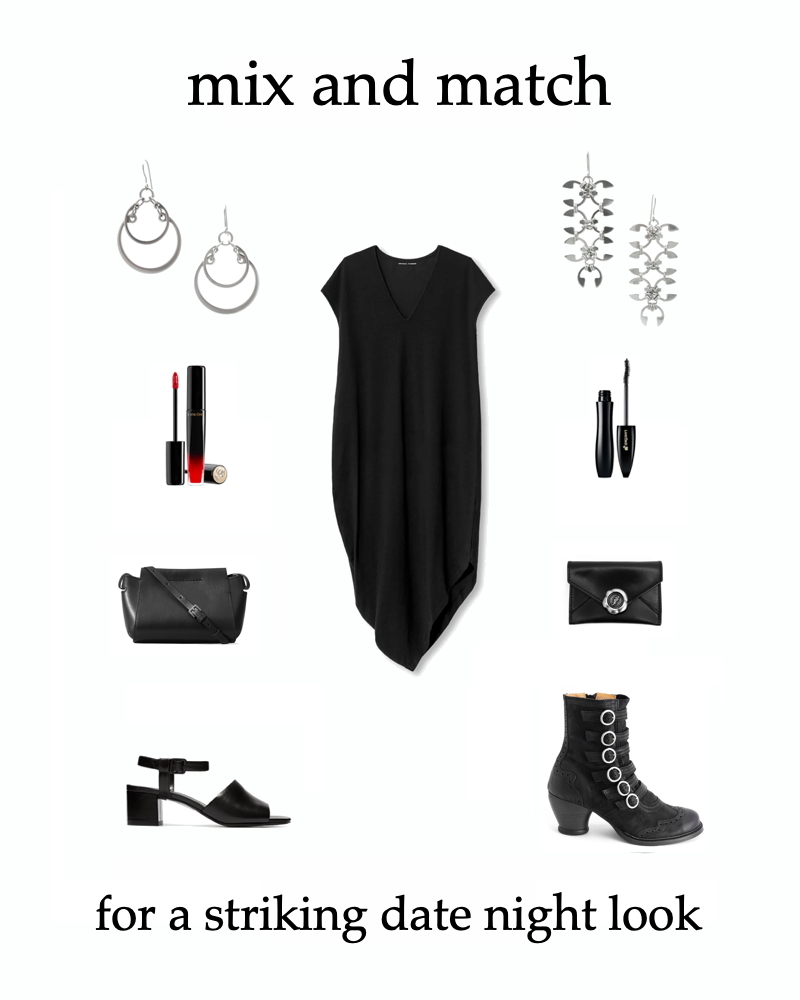 Your little black dress looks great every time you go out, only…you've been looking for a classic new vibe, or something retro-Gothic? Keep the dress, and take it in a new direction on your next date night out, whether it's sleek chic or grown-up Goth boho! Click for outfit details.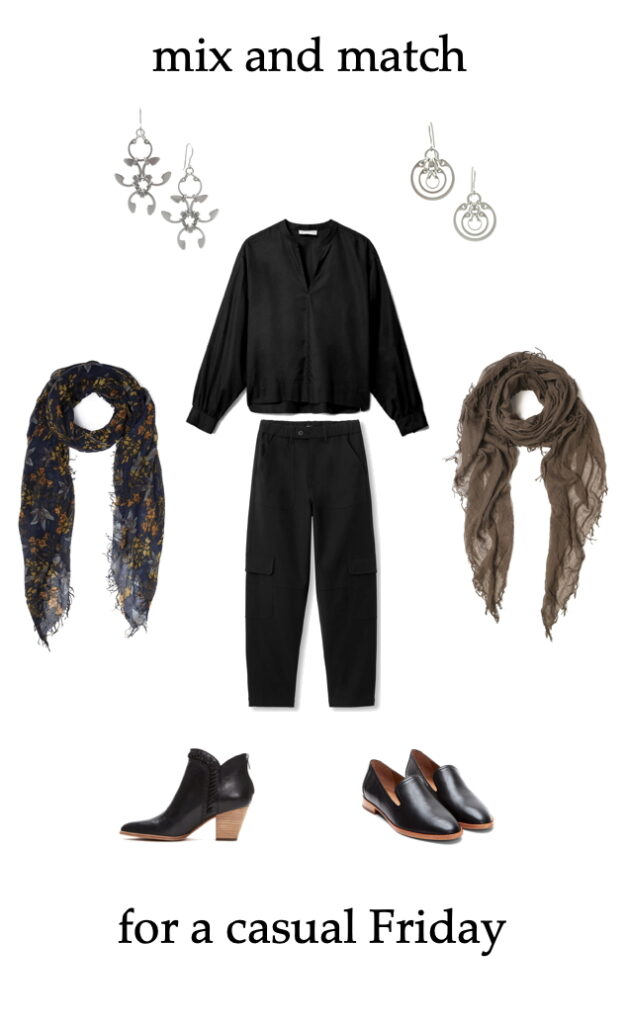 Do you have your professional look down, only to panic when casual Friday arrives? Create a new look each week from your same great basics, and practice putting it all together to fit your mood! Whether you go chic or boho, these templates will help you pull it off in style. Click to see outfit details.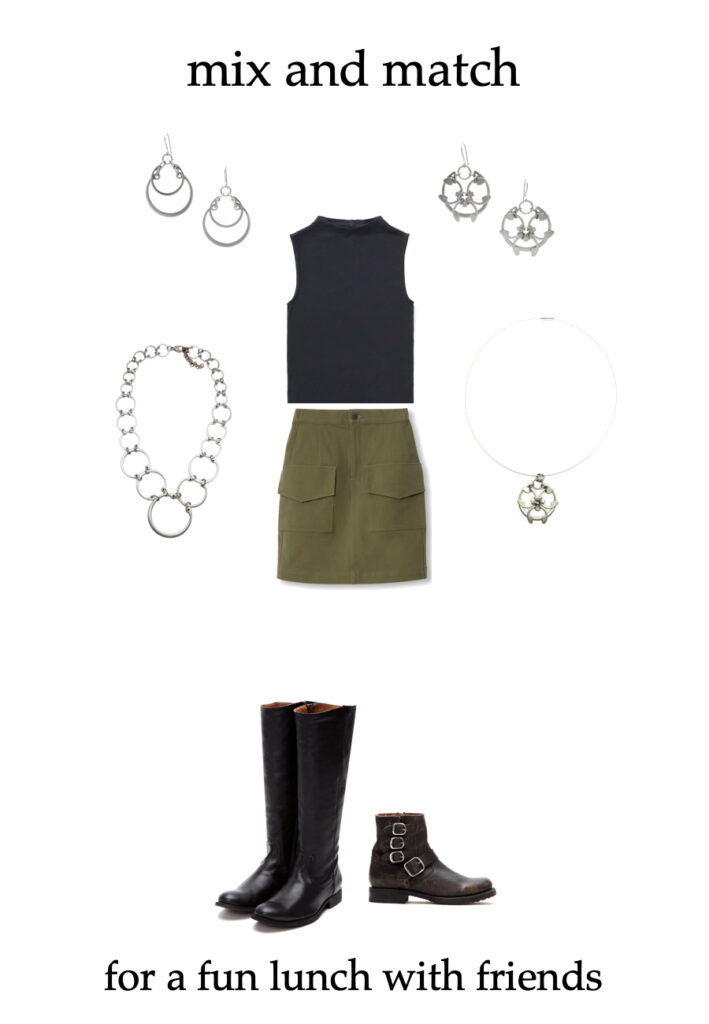 You dress to please yourself, of course — but it's always fun to get compliments from friends! A fun lunch out is a great time to try something new. Here, a basic top and neutral skirt go from sleek mod to polished industrial, all without buying new clothes! Click to see outfit details.
Shop my

online store

to see how Wraptillion jewelry can help you take your style in a new direction.
Still wondering what to wear? See even more

outfit ideas

!