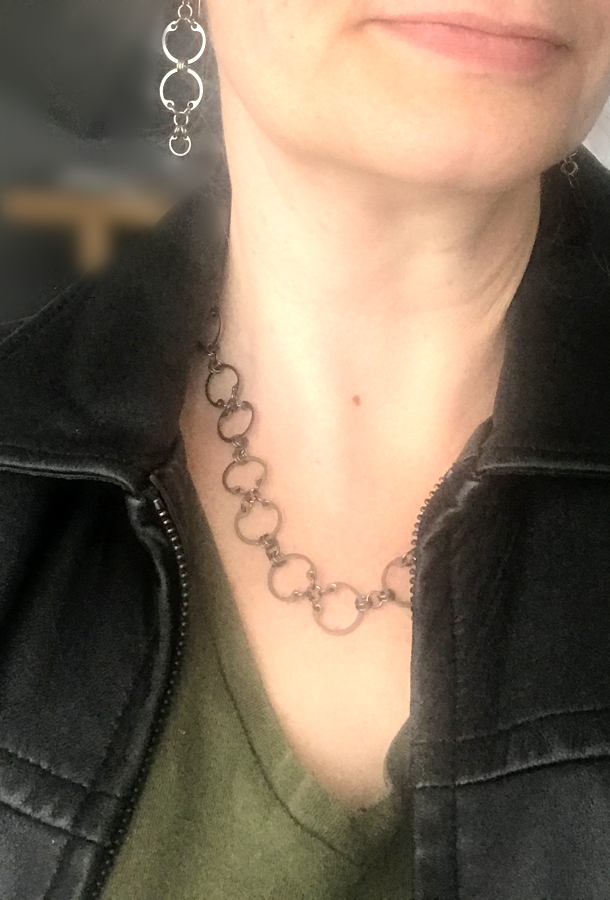 Wraptillion's Baseline CXC series is formed from delicate, lightweight linked circle chain. It's an easy modern industrial take on a classic style, polished enough for the office, and edgy enough for drinks after work. Here's a few casual-cool quick snaps from my studio today.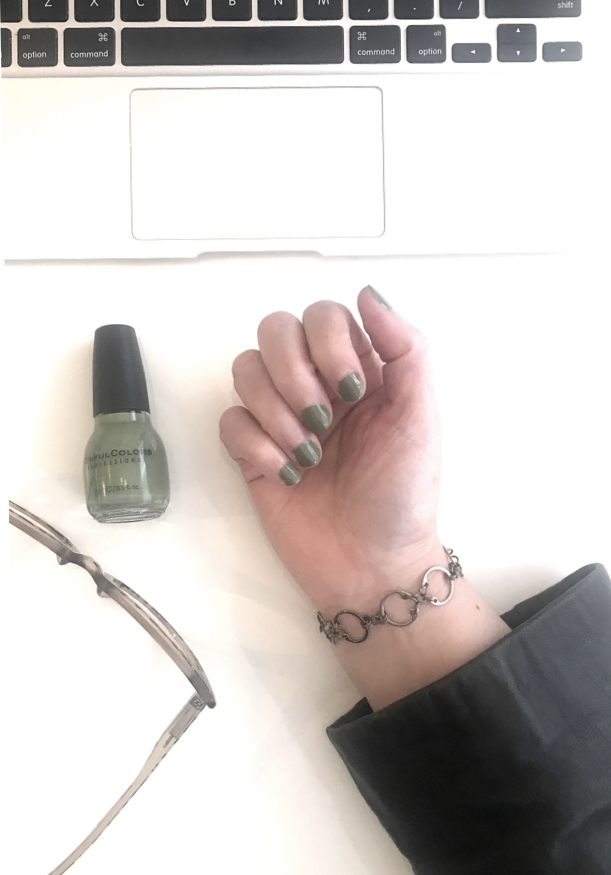 (Am I the only one who decides to change up their nail color while typing? Whatever — I'm still loving this khaki green polish for fall! It's Beau Khaki by Sinful Colors.)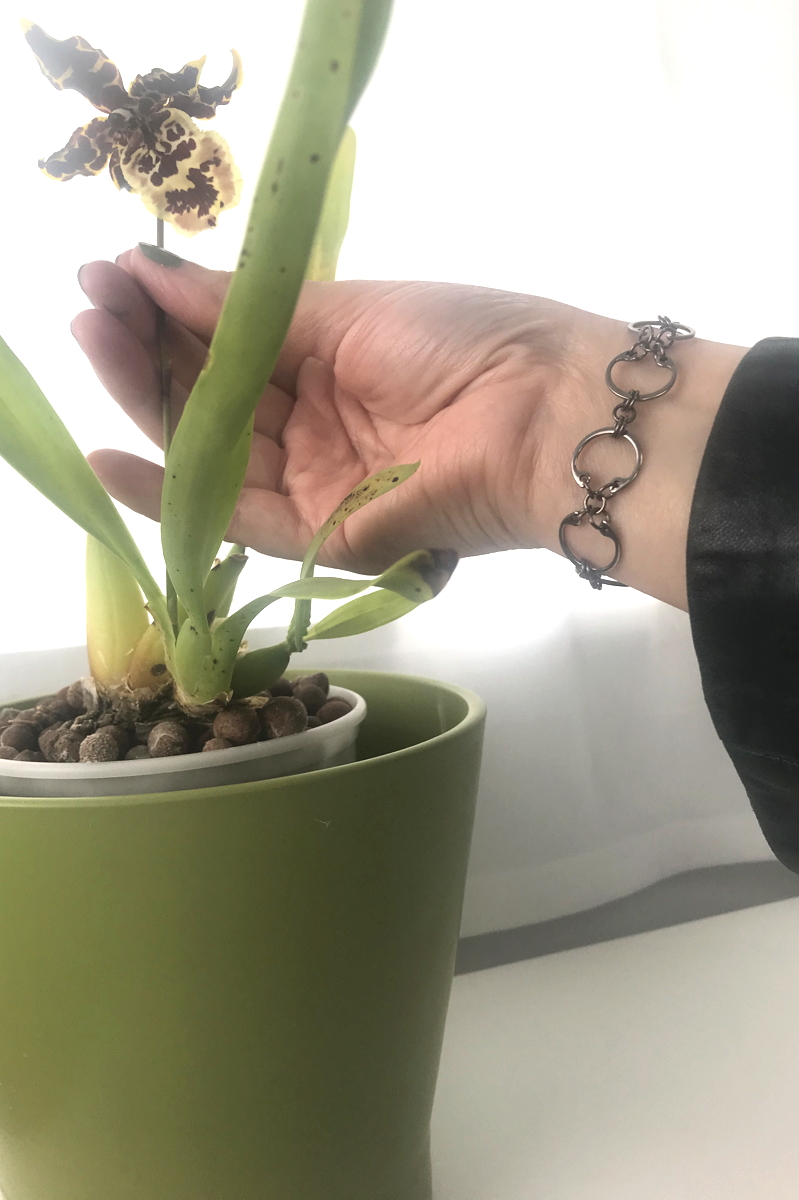 This spotted mystery orchid is blooming after surviving some bug damage earlier this year — so glad it's feeling better! I love my studio flowers.