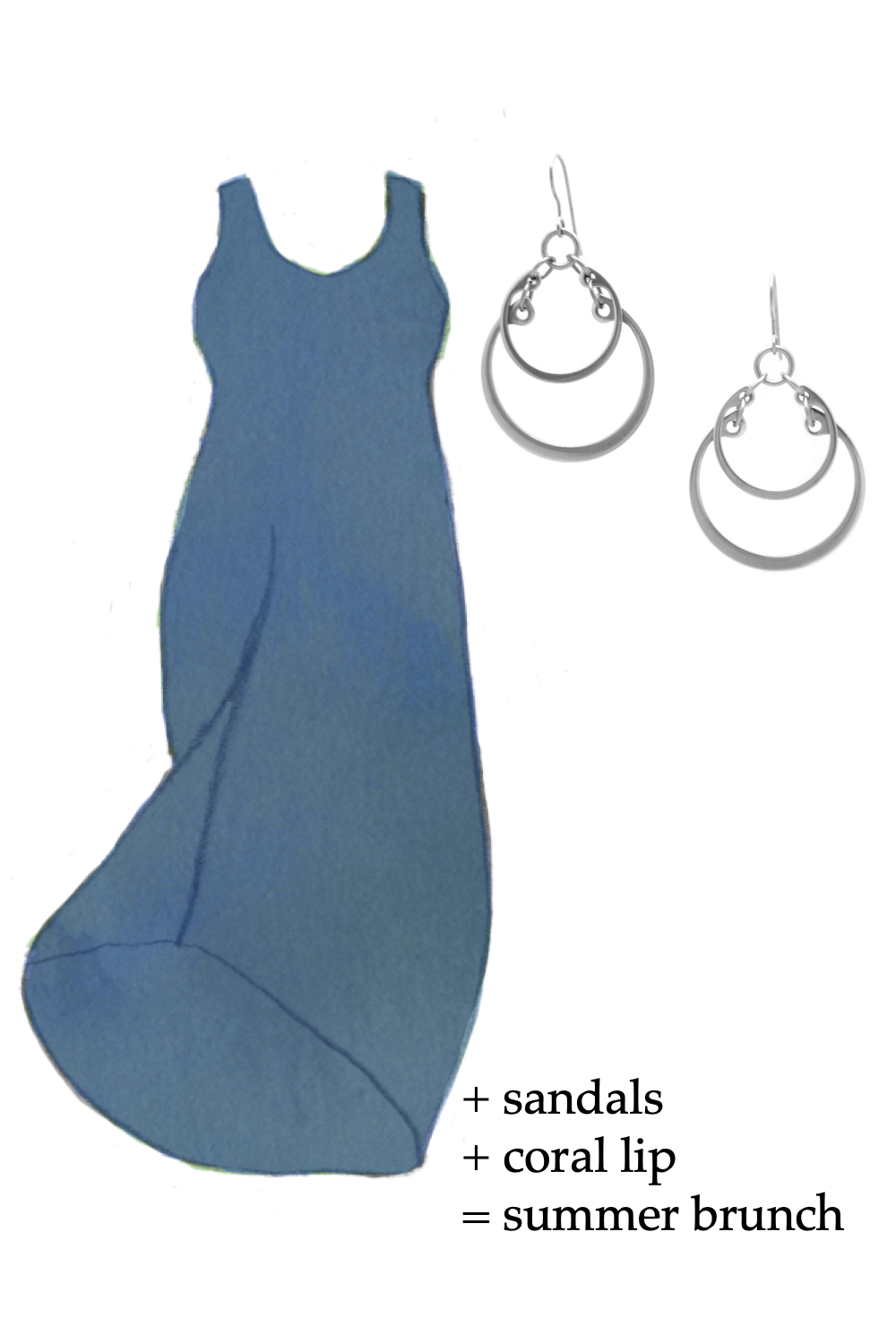 Dreaming of summer? I've been sketching some new outfit ideas, mixing new pieces with wardrobe staples and classic earring designs from my Circling collection. Here's what to wear for a weekend brunch, to a summer art festival in the city, and out for a date night on the water, whether you're headed to your favorite waterfront restaurant or a tropical vacation. I really love Universal Standard's knit dress designs — they're so clean and modern, and I love their inclusive sizing! I hope you enjoy these style sketches!
Above, my sketch of the Athena Dress in true blue from Universal Standard feels like a perfect pairing with the classic hoops of my Overlapping Graduated Earrings. Just add a coral lip and your favorite sandals, and you're set for brunch this weekend (with your best friends…or someone new.)
Above, my style sketch of the Tesino Washed Jersey Dress from Universal Standard in Olive (which looks more like a khaki brown on my screen), paired with the geometric circles of my Small Concentric Earrings. I'm thinking clean, modern, subtle but striking — perfect for a stroll through an urban summer art festival.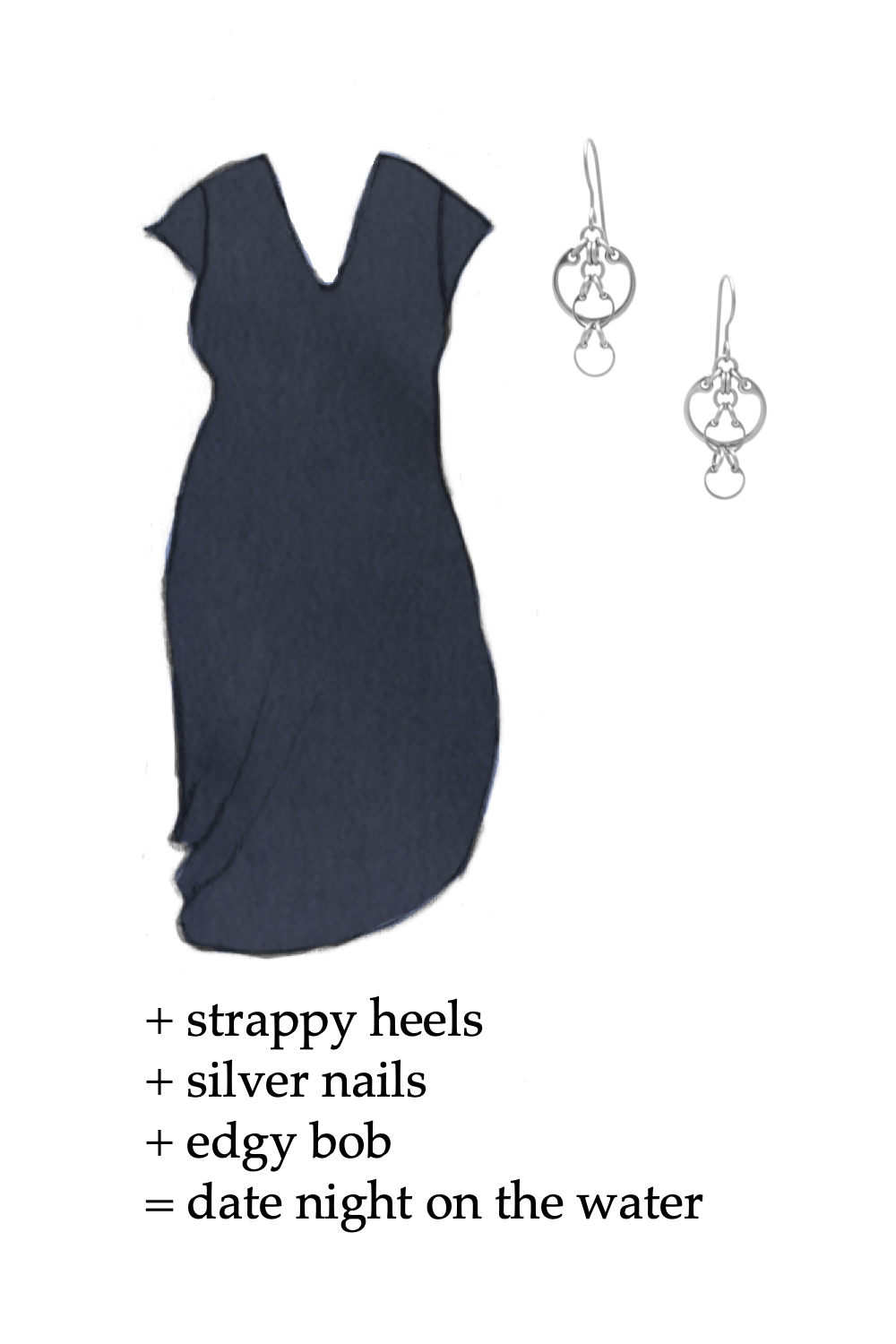 Above, my style sketch of the Geneva V-Neck Dress by Universal Standard in navy, paired with the little modern dangles of my Overlaid Earrings for just a touch of sparkle. This easy, summery outfit looks perfect for date night on a beach or a lakefront restaurant, don't you think?
Of course, these classic modern earring styles aren't season-specific, and you don't have to buy a whole new wardrobe to put your own outfit together! Whether you're looking for bold statement earrings or minimalist dangles, try the Circling collection.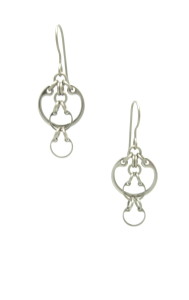 Looking for more outfit ideas? See more of my style sketches here!